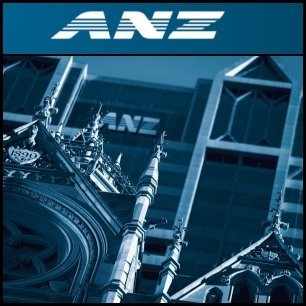 Sydney, Nov 20, 2009 AEST (ABN Newswire) - US stocks fell for the second day after a downgrade of technology companies such as Intel. Energy and materials shares also showed losses as commodities prices tumbled.
On Friday the Australian market opened in a negative territory after a fall in Wall Street. Yesterday the local shares closed marginally higher supported by resources sector. The benchmark S&P/ASX200 index closed 10.2 points, or 0.22 per cent higher, at 4749.2 points, while the broader All Ordinaries index gained 8.2 points, or 0.17 per cent, to 4767.8 points.
The Australian dollar continued to sink this morning and opened below $US0.9200 as weaker commodities prices. US dollar's rebound also weighed on the risk sensitive Aussie dollar. At 7am AEDT, the dollar was trading at $US0.9189/90.
Key Economic Facts and Figures
Reserve Bank assistant governor Guy Debelle said overall margins on variable rate housing lending relative to bank funding costs have actually declined a little over the past two years. Banks have to pay more for money sourced from overseas and they are paying substantially more interest on Australian deposits.
The Organisation for Economic Cooperation and Development (OECD) said in its Economic Outlook that it expected Australia to experience a relatively more robust recovery, having been affected less by the global crisis than most other OECD countries. It is forecasting economic growth of 0.8 per cent in 2009, rising to 2.4 per cent in 2010. But the OECD also expects Australian unemployment to peak at 6.3 per cent in 2010.
M&A News
ANZ (ASX:ANZ) today said in a statement that it has agreed to sell its Custodian Services business in Australia and New Zealand to JP Morgan as the bank is refocusing its institutional business on core banking priorities in Australia, New Zealand and Asia. Sale completion is expected before December 31, subject to regulatory approvals, and will be followed by a progressive transfer of business and staff during 2010.
Amcor Ltd (ASX:AMC) noted an announcement lodged by subsidiary AMVIG Holdings Ltd (HKG:2300) with the Hong Kong Stock Exchange, advised that the proposed Brilliant Circle transaction will not be proceeding as proposed after the results of the extraordinary meeting held on November 19. Separately, Amcor yesterday said it will raise US$850 million by issuing fixed coupon notes to US private investors.
Medic Vision Ltd (ASX:MVH) has assessed two companies with which it had signed heads of agreements. The first was the purchase of 100 per cent of a digital marketing and communications company, cBox Pty Ltd, and the other was for the purchase of 51pc of a company that was synergistic with Medic Vision's Red Paragon subsidiary. The company decided not to proceed with the latter.
Important Corporate News
Sims Metal Management Ltd (ASX:SGM) is to raise A$400 million via a fully underwritten placement. The company will also provide an offer to eligible shareholders of up to A$15,000 of shares through a share purchase plan (SPP). The target amount to be raised under the SPP is A$75 million and it is not underwritten. The proceeds will be used to repay debt and fund working capital.
Woodside Petroleum (ASX:WPL) expects a cost increase of between A$672 million and A$1.1 billion at its Pluto liquefied natural gas project in Western Australia after a review of the cost and schedule. The cost of the project is likely to be 6 per cent to 10 per cent above its original July 2007 estimate of A$11.2 billion due to lower than budgeted productivity in both onshore and offshore construction.
Related CompaniesWoodside Petroleum Limited








Sims Metal Management Limited







Medic Vision Limited









Australia and New Zealand Banking Corporation







AMVIG Holdings Limited





Amcor Limited