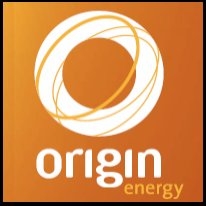 Sydney, Aug 19, 2009 AEST (ABN Newswire) - US stocks ended the day higher overnight after a sharp slump in the previous trading session. The rebound was helped by better-than-expected earnings from retailers such as Dow component Home Depot.
The Australian market yesterday closed slightly lower following the negative lead from overseas markets. The local shares posted a poor start but finally clawed back some of its early losses of the day, inspired by some better-than-expected results. The benchmark S&P/ASX200 fell 6.8 points, or 0.2 per cent, at 4381.6, while the broader All Ordinaries dropped 12.2 points, or 0.3 per cent, to 4385.9.
Key Economic Facts and Figures
The minutes of the Reserve Bank's August 4 board meeting noted that the cash rate had already been reduced to a very low level in anticipation of very weak economic outcomes. RBA has left open the possibility of further reductions in the cash rate. RBA said there was the risk of keeping interest rates too low for too long in a recovering economy.
The Australian Chamber of Commerce and Industry small business survey showed that the level of small business expectation of economic performance was - 36.9 points, well below the 50-point mark which indicates recovery would happen within a year.
Westpac and the Melbourne Institute will release their report of economic activity for June, and the Housing Industry Association is to publish its state and national outlooks for the June quarter.
M&A News
Car brakes maker Pacifica Group (ASX:PBB) says its majority shareholder, German-based manufacturing giant Robert Bosch, will move to compulsorily acquire the remaining shares in Pacifica it does not already own.
Important Corporate News
Building group Boral (ASX:BLD) has posted a 42 per cent fall in annual net profit for the year ended June 30 to A$142 million, down from A$243 million in the previous year. The result was impacted by the significant deterioration in building and construction market activity in the US and Australia. The company forecasts the current market conditions to broadly continue during the first half of 2009/10.
CSL Ltd (ASX:CSL) has reported net profit for the year ended June 30 was A$1.146 billion, a 63.3 per cent rise compared to A$701.80 million in the previous year. The jump was largely due to favourable movements in foreign exchange. The company will pay a final dividend of 40 cents.
Qantas (ASX:QAN) announced the cost reduction program, called Q Future, aiming to cut costs by A$1.5 billion over the next three years. The airline booked a net profit of A$117 million in fiscal year 2008/09, down 87.9 per cent on the prior year. Qantas said it is not possible to provide guidance as high levels of volatility in the economic outlook, industry capacity, passenger demand, fuel prices and exchange rates continue.
Iluka Resources (ASX:ILU) posted a A$55.8 milliion loss for the six months to June 30, down from a profit of A$15.6 million in the first half of 2008. Iluka said an improvement it had expected in earnings and cash flow had been delayed due to the global economic crisis but it is well placed to benefit from China's continuing growth and global economic recovery.
Macmahon Holdings (ASX:MAH) said its full-year net profit fell 65 per cent to A$17.2 million. But the company said it is well placed to make a strong profit recovery in 2011. The company didn't declare a final dividend.
Domino's Pizza Enterprises (ASX:DMP) posted a jump of 29.7 per cent in net profit for the year ended June 28 to A$15.35 million, up from A$11.83 million in the previous year. The company also expects to grow profit this year by up to 15 per cent.
Fund manager Perpetual Ltd's (ASX:PPT) net profit fell to A$37.7 million for the year to June 30, compared with A$128.8 million in the prior corresponding period. Perpetual says it is well positioned for a market recovery despite its full year profit slumped 71 per cent due to a plunge in equity markets.
The Reject Shop Ltd (ASX:TRS) has posted a 13.9 per cent rise in annual net profit on strong sales. Full year net profit was A$19.0 million for 52 weeks to June 28, 2009, up 13.9 per cent on its prior 53 week financial year. The retailer said it expects another testing year as volatile conditions continue.
Origin Energy Ltd's (ASX:ORG) underlying net profit, excluding one off items, rose 20 per cent to A$530 million from A$443 million in the year ended June 30. It is looking for underlying earnings growth of about 15 per cent this year.
Skilled Group Ltd (ASX:SKE) reported a net profit of A$28.3 million for the year to June 30 2009, down 28 per cent compared with the A$39.3m for FY08. The company said the result was impacted by the relative timing of revenue declines and cost reductions and it is well placed for significant profit growth.
Michelle Liang
Asia Business News Asia Bureau
Tel: +61-2-9247-4344
Email: michelle.liang@abnnewswire.net
Related CompaniesThe Reject Shop Limited






Skilled Group Limited






Qantas Airways Limited








Perpetual Limited







Pacifica Group Limited







Origin Energy Limited












Macmahon Holdings Limited







Iluka Resources Limited








Domino's Pizza Enterprises Ltd.






Csl Limited







Boral Limited