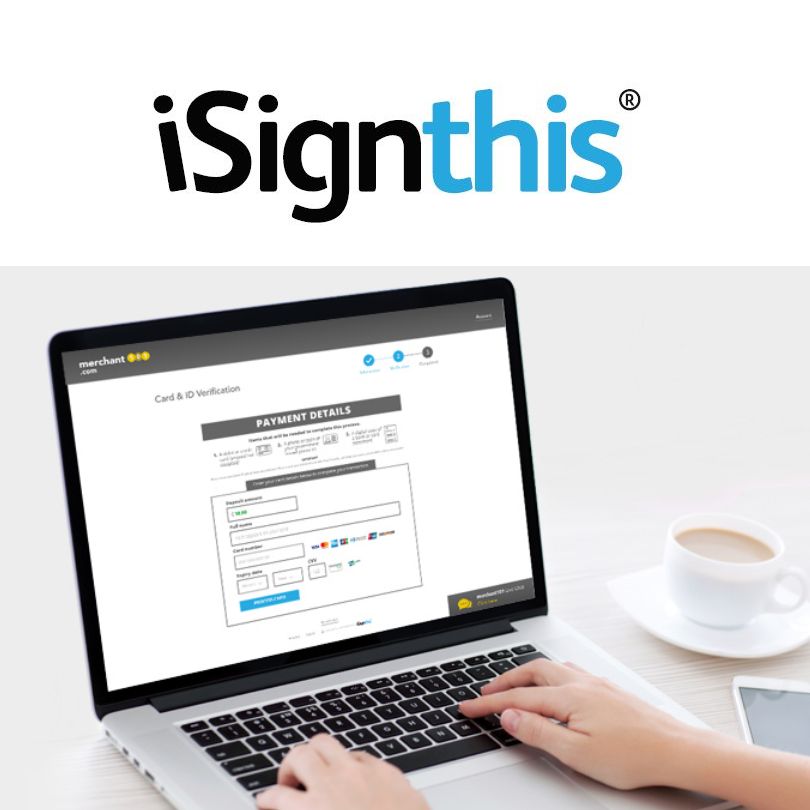 Interim Update
Melbourne, June 4, 2018 AEST (ABN Newswire) - Australian Securities and Frankfurt Stock Exchange cross listed iSignthis Ltd (

ASX:ISX
) (

FRA:TA8
), the global leader in RegTech for identity verification and transactional banking/payments, is pleased to provide the following business update.
PERFORMANCE RIGHTS
The Company has received numerous questions from shareholders and analysts regarding the performance rights and revenues. The Company will not make commentary on this matter prior to the milestone date, noting that the milestone date set under the prospectus in 2014 is the end of June 2018. The performance milestone outcome will be reported post audit. However, unaudited revenue will be reported with the 30 June 2018 Appendix 4C quarterly update, due no later than 31st July 2018. This will provide preliminary guidance as to revenues and likely outcome of performance share issue.
MERCHANT UPDATE
As reported on the 26th April with the 31st March 2018 Appendix 4C quarterly update, the ISXPay contracted book value continues to grow, with contracted value now in excess of AUD$550m GPTV per annum. The GPTV processed by the Company did not experience the growth expected by the Company, due to a number of unforeseeable technical issues, as previously reported.
The Company is pleased to announce that it has resolved the upstream technical issues reported with the 31st March 2018 Appendix 4C. The resolution has entailed the addition of parallel supply networks to reach core banking and card services, thus ensuring that the Company is not dependent on any one network to process traffic. Whilst network crashes, such as what occurred on the entire core Visa UK & EU network last week(see Note below) are unavoidable, the ability to minimise outages in our supply networks to reach the card and banking core networks is critical.
The resolution of the supply side network technical issue, which previously limited our coverage and servicing of some of our contracted merchants, will very shortly no longer affect the processing of payments to (foreseeably) any of our contracted merchants in the EEA area. Several merchants will be enabled or switched to the parallel network from end of this week, albeit at a higher cost base in the short term. The resolution of the technical issue, which also previously prevented the Company from processing the volumes of some of its contracted merchants at maximum throughput capacity, will shortly also allow the Company to crystallise the full potential gross profit from each contracted merchant.
The Company notes that use of these parallel supply network means that it is still diverting some of its traffic in the short term to these higher cost suppliers, until its own lower cost Tier 1 network to Visa, Mastercard and JCB is completed fully, which is expected to take a further 12 weeks. The completed Tier 1 connection is necessary to ensure that the Company controls its own supply chain, and can scale services elastically based on demand, whilst managing costs.
The ability for the Company to divert traffic to other suppliers, even once it has its own Tier 1 connections, is an essential design feature of the resilient ISX network. This ensures that the Company can offer our merchants maximum processing uptime to our merchants in the event of upstream supply issues on the ISX core network.
The above resolves the separate coverage and throughput issues, with merchant processing in both Australia and the European union now possible at volume for the foreseeable contracted volumes.
Note:
http://www.abnnewswire.net/lnk/4B0R88UC
To view Glossary, please visit:
http://abnnewswire.net/lnk/4QH676VK
About iSignthis Ltd

Australian Securities and Frankfurt Stock Exchange listed iSignthis Ltd (ASX:ISX) (FRA:TA8) is the global RegTech leader in remote identity verification, payment authentication with deposit taking, transactional banking and payment processing capability. iSignthis provides an end-to-end on-boarding service for merchants, with a unified payment and identity service via our Paydentity(TM) and ISXPay(R) solutions.
By converging payments and identity, iSignthis delivers regulatory compliance to an enhanced customer due diligence standard, offering global reach to any of the world's 4.2Bn 'bank verified' card or account holders, that can be remotely on-boarded to meet the Customer Due Diligence requirements of AML regulated merchants in as little as 3 to 5 minutes. Paydentity(TM) has now onboarded and verified more than 1.5m persons to an AML KYC standard.
iSignthis Paydentity(TM) service is the trusted back office solution for regulated entities, allowing merchants to stay ahead of the regulatory curve, and focus on growing their core business. iSignthis' subsidiary, iSignthis eMoney Ltd, trades as ISXPay(R), and is an EEA authorised eMoney Monetary Financial Institution, offering card acquiring in the EEA, and Australia.
ISXPay(R) is a principal member of Visa Inc, Mastercard Inc, Diners, Discover, (China) Union Pay International and JCB International, an American Express aggregator, and provides merchants with access to payments via alternative methods including SEPA, Poli Payments, Sofort, Trustly, WeChat, AliPay and others.
UAB Baltic Banking Service, a wholly owned subsidiary of iSignthis Ltd, provides API based access to SEPA Core, SEPA Instant and SEPA business scheme, for neobanks, banks, credit unions and emoney institutions, and provides a bridge to the Central Bank of Lithuania's CENTROLink service.
Probanx Information Systems Ltd (Probanx(R)), a wholly owned subsidiary of iSignthis Ltd, is an international banking software company which has been serving the banking industry since the year 2000 by developing comprehensive banking software solutions to financial institutions around the globe. Probanx offers web-based banking solutions using the latest technology and international standard business rules. Our customers are located on five continents and supported from our technical centres in Europe and Australia.
iSignthis' Probanx delivers core banking software, including a fully comprehensive and versatile banking solution for retail, corporate and private banks, emoney and payment institutions, offering capabilities that up until now were affordable only by large commercial banks.
Read more about the company at our website www.isignthis.com and www.probanx.com
For investor information, please contact: investors@isignthis.com
iSignthis Ltd
T: +61-3-8640-0990
F: +61-3-8640-0953
E: investors@isignthis.com
WWW: www.isignthis.com

Related CompaniesiSignthis Ltd