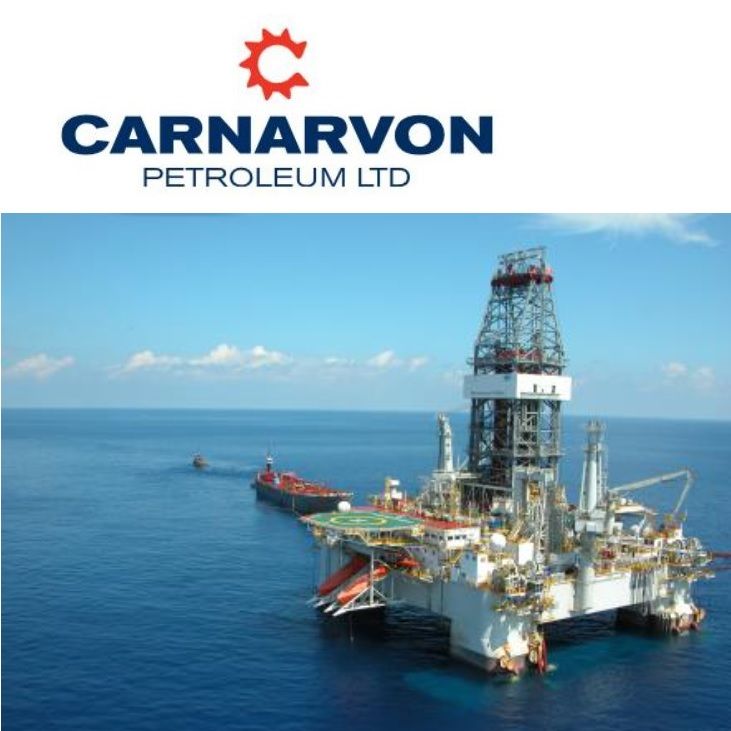 Phoenix South-3 Drilling Update
Perth, May 31, 2018 AEST (ABN Newswire) - Carnarvon Petroleum Limited ("Carnarvon") (

ASX:CVN
) (

OTCMKTS:CVONF
) is pleased to provide the following update on the drilling of the Phoenix South-3 well as advised by the operator, Quadrant Energy.
Progress
Since the last update, the 12-1/4" hole section has been completed down to 4,619 metres Measured Depth ("MD").
Current Operations
Preparing the hole to run the 11-3/4" liner.
Forward Plan
Run the 11-3/4" liner before drilling the 10-5/8" hole from 4,619 metres MD to approximately 5,160 metres MD. Following this, a 9-5/8" casing will be set before the 8-1/2" hole section is drilled to the top of the primary Caley Member section, which is expected to be intersected at a depth of approximately 5,360 metres MD.
Well Objective
The primary objective for the Phoenix South-3 well is to evaluate the gas and condensate potential of the Caley Member within a large, faulted anti-clinal closure that was partially penetrated with the Phoenix South-2 well.
Phoenix South-2 encountered gas and condensate in the Caley Member but was unable to drill through and evaluate the formation. The Phoenix South-3 well has been optimally designed to penetrate and evaluate the hydrocarbon bearing formations of the Caley Member.
Phoenix South-3 is located around 560 metres North-North East of the Phoenix South-2 well. The well will target a closure that is estimated by Carnarvon to contain a gross mean recoverable prospective resource of 489 Bscf of gas and 57 million barrels of associated condensate (being 143 million barrels of oil equivalent ("boe"), gross, Pmean) - Refer to ASX Announcement on 23 April 2018.
Prospective Resources are the estimated quantities of petroleum that may potentially be recovered by the application of a future development project and may relate to undiscovered accumulations. These prospective resource estimates have an associated risk of discovery and risk of development. Further exploration and appraisal (including this well) is required to determine the existence of a significant quantity of potentially moveable hydrocarbons.
Carnarvon Petroleum 20%
Quadrant Energy (Operator) 80%
About Carnarvon Petroleum Limited

Carnarvon Petroleum Limited is an oil and gas exploration company, listed on the Australian stock exchange (ASX:CVN), Frankfurt (FRA:CJB) and US OTC (OTCMKTS:CVONF). Carnarvon has an extensive acreage position in the North West Shelf of Western Australia that is designed to offer investors high alpha leverage to the energy sector. The company's near term focus is on maturing oil, gas and condensate discovered in its Phoenix project, with partner Quadrant Energy, and on bringing into production oil from the Buffalo field.
Investor inquiries:
Thomson Naude
Company Secretary
Phone: +61-8-9321-2665
Email: investor.relations@cvn.com.au

Media inquiries:
Luke Derbyshire
Managing Director
Spoke Corporate
Phone: +61-488-664-246
Email: luke@spokecorporate.com
Related CompaniesCarnarvon Petroleum Limited