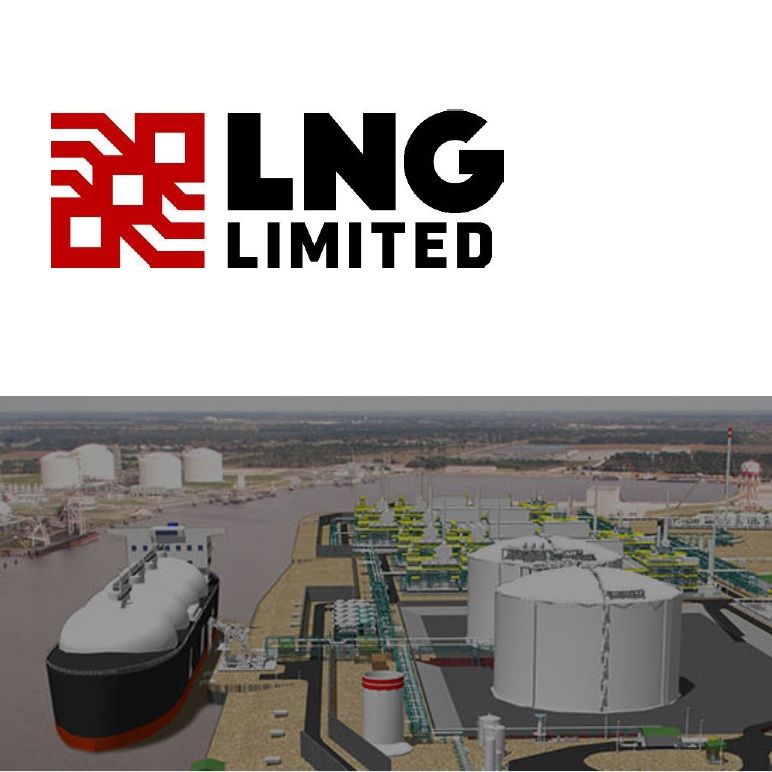 Quarterly Highlights
Perth, April 26, 2018 AEST (ABN Newswire) - Liquefied Natural Gas Ltd (

ASX:LNG
) (

OTCMKTS:LNGLY
) provides the Company's Quarterly Highlights and Appendix 4C.
A Message from the Managing Director and Chief Executive Officer
Though discussions and negotiations related to offtake remain confidential, we believe the progress we made toward selling LNG capacity at Magnolia LNG during the third quarter of Liquefied Natural Gas Limited's (LNGL or the Company) fiscal year will prove to be extremely valuable toward finalizing sale agreements. After the end of a cold winter across key LNG import markets and a long-term outlook of demand significantly outpacing supply, we remain confident that the market continues to move in a direction advantageous to LNGL. We seek your continued understanding that offtake agreements are significant financial commitments for buyers, and therefore can become protracted.
Our commercial marketing team made four separate extended trips to Asia, which have significantly progressed our efforts there. We also remain engaged with potential European customers. Further, during the quarter, Magnolia LNG and Meridian LNG agreed to extend the financial close date of their legally binding offtake agreement to June 30, 2018.
The Company has seen an increased interest in Bear Head LNG on the Canadian East Coast as Western Canadian LNG projects have been cancelled or delayed. Discussions on agreements with producers and pipeline partners in support of advancing Bear Head toward an eventual final investment decision (FID) continues. Bear Head also continues to work to close remaining conditions associated with its completed suite of permits.
During the third quarter, LNGL undertook a robust process to analyse various options to extend our liquidity runway. We believe the process is close to completion and will report significant developments as they occur. In keeping with our promise to shareholders, we continue to manage our liquidity closely, consistent with our stated plans. We closed March 2018 with the Company's total cash position at A$27.5 million, and remain debt free.
To view the full report, please visit:
http://abnnewswire.net/lnk/LJ59DC1Y
About Liquefied Natural Gas Ltd

Liquefied Natural Gas Limited (

ASX:LNG) (

OTCMKTS:LNGLY) (LNGL) is an ASX listed company whose portfolio consists of 100% ownership of the following companies:
- Magnolia LNG, LLC (Magnolia LNG), a US-based subsidiary, which is developing an eight mtpa or greater LNG export terminal, in the Port of Lake Charles, Louisiana, USA;
- Bear Head LNG Corporation Inc. (Bear Head LNG), a Canadian-based subsidiary, which is developing an 8 – 12 mtpa LNG export terminal in Richmond County, Nova Scotia, Canada with potential for further expansion;
- Bear Paw Pipeline Corporation Inc. (Bear Paw), which is proposing to construct and operate a 62.5 km gas pipeline lateral to connect gas supply to Bear Head LNG; and
- LNG Technology Pty Ltd, a subsidiary which owns and develops the Company's OSMR® LNG liquefaction process, a midscale LNG business model that plans to deliver lower capital and operating costs, faster construction, and improved efficiency, relative to larger traditional LNG projects.
Mr. Micah Hirschfield
Sr. Manager, Communications and Investor Relations
Liquefied Natural Gas Limited
T: +1-713-815-6920
E: mhirschfield@lnglimited.com

Mr. Andrew Gould
Joint Company Secretary
Liquefied Natural Gas Limited
T: +61-8-9366-3700
E: AGould@lnglimited.com.au
Related CompaniesLiquefied Natural Gas Ltd