Perth, Nov 1, 2011 (ABN Newswire) - Sino Gas And Energy Holdings Limited (

ASX:SEH
) is pleased to announce that Mr Peter Mills has been appointed to the Board as a Non-Executive Director.
Peter has extensive experience in the upstream Oil and Gas business in technical and general management roles working in Europe, Northern Africa, Asia and Australia. Over the past 29 years Peter has worked for Woodside (

ASX:WPL
), BHP Petroleum, Hess and Premier Oil in areas of field development, operations management, joint venture management and commercial negotiation. Peter retains a strong technical involvement in oil and gas operations, particularly in field development, production optimisation and the application of technology to enhance production and value. His most recent work has focused on development of "unconventional" tight gas reservoirs.
Peter is currently Managing Director of Eureka Energy Limited (

ASX:EKA
), and a Director of Castle Energy Consultants. His more recent roles have been President of Premier Oil Indonesia, President of Hess Indonesia and Technical Manager for Hess UK.
Sino Gas is currently progressing its substantial unconventional gas assets in China towards development together with its Chinese partners, Petrochina CBM and CUCBM. In light of the Company's progress towards development, Sino Gas's current Chairman Gavin Harper has agreed to become a full-time Executive Chairman of the Company. Gavin is an industry veteran with more than 36 years experience mainly gained with Chevron (

NYSE:CVX
).
In commenting on Peter's appointment to the Board, Gavin welcomed Peter and said, "We are delighted to have Peter joining the Board of Sino Gas and Energy. His combination of technical and project leadership experience, and his extensive knowledge of unconventional gas production projects complements the strengths of the current board members at a time when we are preparing for the implementation of several world class major gas projects."
Sino Gas has a resource base of over 1.9Tcf of Reserves and Contingent and Prospective Resources, and has recently announced that it will provide a preliminary upgrade of the resources on its Sanjiaobei Production Sharing Contract. This follows successful completion of an extensive seismic program, strong commercial flow rates achieved on a number of its wells, and encouraging results from the recently drilled SJB1 well that encountered several promising gas zones. The preliminary upgrade will be followed by a full update to the certification of Sino's resources by independent expert consultancy RISC.
Following this appointment, the leadership of Sino Gas comprises:
- Gavin Harper - Executive Chairman: 36+ years oil and gas industry experience, including extensive experience in Asia
- Stephen Lyons - Managing Director: 6 years with Sino Gas in Beijing, Chartered Accountant with extensive international corporate experience, formation shareholder in Sino Gas
- Peter Mills - Independent Non-Executive Director: 29 years oil and gas industry experience, technical and project development specialist, Managing Director of Eureka Energy Limited a company engaged in shale gas in Texas
- John Chandler - Independent Non-Executive Director: Lawyer with 30+ years experience in Asia focused in the fields of energy, resources and corporate governance
- Bernie Ridgeway - Non-Executive Director: Sino Gas founder and formation shareholder, Managing Director of Imdex Limited with extensive Australian and international corporate experience
- Frank Fu - Chief Operating Officer: 18+ years in oil, gas and coal bed methane, the last 14 years with Phillips and ConocoPhillips. Responsible for Sino Gas's operations and sub-surface teams
- Colin Heseltine - Senior Strategic Consultant: 40+ years senior diplomatic experience, mainly in Asia with a particular focus on China
- Harry Spindler - Company Secretary: Chartered Accountant with 10+ years corporate experience in Australia


About Sino Gas And Energy Holdings Limited

Sino Gas & Energy Holdings Limited (ASX:SEH) is an Australian company focused on developing Chinese unconventional gas assets.

The Company has operated in Beijing since 2005 and holds a portfolio of unconventional gas assets in China through Production Sharing Contracts (PSC's).

The PSC's are located in Shanxi province in the Ordos Basin and cover an area of 3,000km2. The Ordos Basin is the second largest onshore oil and gas producing basin in China. The area has mature field developments with an established pipeline infrastructure to major markets. Rapid economic development is being experienced in the provinces in which Sino Gas's PSC's are located and natural gas is seen as a key component of clean energy supply in China.

On Sino Gas's Tuban prospect, 11 wells have been drilled, the latest being SJB1 during October 2011. Extensive seismic and other subsurface studies have also been conducted. Multiple wells have been flow tested with commercial flow rates achieved on many of the wells, including significant commercial rates on its TB07, TB09 and TB04 wells. The gas flow rates in this release are estimated at 200 psi Flowing Tubing Head Pressure (THP) unless otherwise noted.

The statements of resources in this Release have been independently determined to Society of Petroleum Engineers (SPE) Petroleum Resource Management Systems (SPE PRMS) standards by internationally recognized oil and gas consultants RISC Pty Ltd. All resource figures quoted are mid case - 100%.

Additional information on Sino Gas can be found at www.sinogasenergy.com
Stephen Lyons
Managing Director
Sino Gas and Energy
Tel: +86-139-1148-1669
+86-10-6530-9260
Email: slyons@sinogasenergy.com

Gavin Harper
Chairman
Sino Gas & Energy
Email: gharper@sinogasenergy.com
http://www.sinogasenergy.com
| | |
| --- | --- |
| | Related Companies |
| | |
| --- | --- |
| | Related Industry Topics: |
| | |
| --- | --- |
| | This Page Viewed: (Last 7 Days: 10) (Last 30 Days: 94) (Since Published: 3822) |
---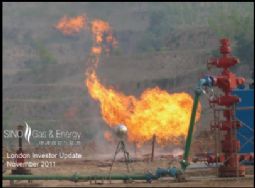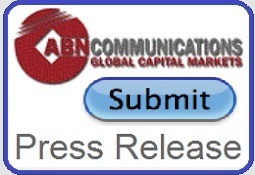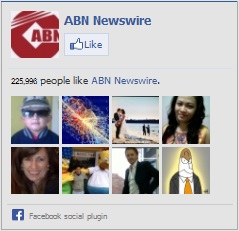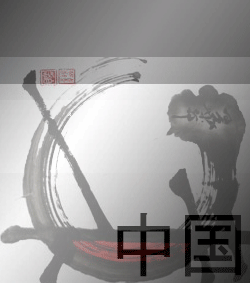 Companies in the News
Mobile Video TV
Scan with your Mobile Phone to view ABN Newswire Video Channel on Mobile