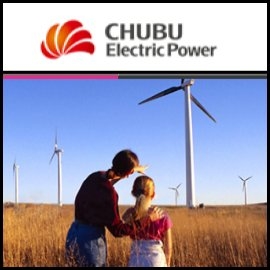 Sydney, Dec 18, 2009 AEST (ABN Newswire) - Wall Street stocks tumbled overnight on a second downgrade of Greece's sovereign debt in a month and Citigroup's capital raising. The US dollar rebounded as investors cut riskier assets. The US dollar index, which measures its performance against a basket of major currencies, rose to its highest level in more than three months.
Most Asian markets ended lower on Thursday with a 2.3% drop in China's Shanghai Composite Index and a 1.2% decline in Hong Kong's Hang Seng Index, after the China's securities regulator approved a number of initial public offerings over the past few days.
Company News
Japan's Chubu Electric (TYO:9502) has signed a binding A$30bn LNG sales agreement and taking a small stake in the A$43 billion Gorgon liquefied natural gas project in Western Australia. Gorgon operator and 47 per cent owner Chevron (NYSE:CVX) yesterday said Chubu had finally agreed to sign a 20-year sales and purchase agreement for 1.5 million tonnes a year of LNG after signing an initial agreement in 2005. Chubu will also take a 0.417 per cent equity stake in the Gorgon project for an undisclosed sum.
Taiwanese steelmaker China Steel Corp. (TPE: 2002) will invest in an iron ore extraction project in Brazil by buying 0.5 per cent of the project from Sumitomo Metal Industries Ltd. (TYO:5405) and another 0.5% from Itochu Corp. (TYO:8001). Six Japanese companies and Posco (SEO:005490) of South Korea now own a combined 40% of the project in the southeastern state of Minas Gerais and the remaining 60% is held by Brazilian steelmaker Companhia Siderurgica Nacional (SAO:CSNA3).
Blue-chip retailer Esprit Holdings Ltd. (HKG:0330) said it will take full control of its operations in China by buying out China Resources Enterprise Ltd.'s (HKG:0291) stake in a retail clothing joint venture for HK$3.88 billion. After it takes control of the venture, which operated 1,112 outlets in 171 cities across China as of June 30, Esprit may seek a more aggressive expansion in China, analysts said.
Coca-Cola West Co. (TYO:2579) said that major shareholder Kirin Holdings Co. (TYO:2503) has sold most of its 11.7% stake. After selling the Coca-Cola West shares to Nomura Securities Co., Kirin's stake is now down to 2.2%, which the brewer also plans to eventually unload. The sale is estimated at 15.7 billion yen based on the closing stock price Thursday.
Tata Motors Ltd.( BOM:500570)(NYSE:TTM), which controls U.K.-based luxury brands Jaguar and Land Rover, said its global vehicle sales grew 62% in November, helped by India's surging demand and sales of Land Rover's sport utility vehicles.
Michelle Liang
Asia Business News Asia Bureau
Tel: +61-2-9247-4344
Email: michelle.liang@abnnewswire.net
Related CompaniesTata Motors Limited






Sumitomo Metal Industries Limited







POSCO










Kirin Holdings Company, Limited.







Esprit Holdings Limited






Companhia Siderurgica Nacional (CSN)






Coca-Cola West Co., Ltd.






Chubu Electric Power Company, Inc.






China Steel Corporation






China Resources Enterprise, Limited






Chevron Corporation