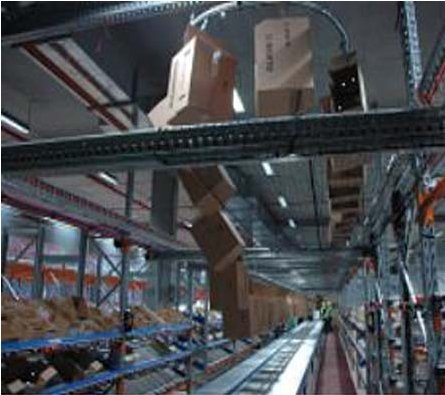 Sydney, April 24, 2009 AEST (ABN Newswire) - The US stock market was higher in late trading overnight as some upbeat earnings reports boosted the sentiment. Investors bet on an economic recovery and started to buy financial and technology stocks.
Yesterday the Australian shares market appeared to be decoupled from Wall Street. The local shares shrugged off the bad lead of US stocks and finished firmer with rising in all sub-sectors, as traders put more of their attention to the local news. The benchmark S&P/ASX200 was up 2%, or 74.8 points, at 3743, while the broader All Ordinaries surged 1.9%, or 68.6 points, at 3695.8.
Key Economic Facts and Figures
The Australian Bureau of Statistics said new car sales in Australia fell 3.2% for March, seasonally adjusted. In March, 70,279 new vehicles were sold, the lowest number since February 2003.
The Housing Industry Association (HIA)-Austral Bricks Trades index showed that trade availability improved in the March 2009 quarter to a reading of minus 0.05, up just 0.01 index point from the December quarter. A reading of zero index points means there are an equivalent number of jobs to workers.
M&A News
Last night Treasurer Wayne Swan has approved China Minmetals' US1.2 billion bid for OZ Minerals (ASX:OZL), but also imposed conditions on the sale to protect Australian jobs. Minmetals will acquire all the key assets from OZ minerals except Prominent Hill mine.
Important Corporate News
Newcrest Mining (ASX:NCM) has reported a 5 per cent fall in gold production in March quarter compared to previous quarter. The company plans to increase its annual gold production by 40 per cent to 2.3 million ounces over the next five years and copper production by 30 per cent to 100,000 tonnes.
Online job company SEEK (ASX:SEK) said it would raise A$100 million through a share placement to push the education business. SEEK's joint chief executives, Andrew and Paul Bassat, and Consolidated Media Holdings Ltd (ASX:CMJ) would participate in the placement.
Macquarie Airports (ASX:MAP) reported an EBITDA of A$165.6 million for the three months to March 31, representing an increase of 2.2 per cent over the previous corresponding period.
Health products producer Blackmores Ltd (ASX:BKL) says its net profit for the nine months ended March 31 dropped 10.4 percent to A$15.5 million compared with the year-earlier period. But the company yesterday said it was confident full-year profit would match the A$19.1 million of last year.
Linc Energy (ASX:LNC) today announced it has officially opened its Underground Coal Gasification (UCG) to Gas to Liquids (GTL) Chinchilla Demonstration facility with strong international project partner and government support from, Japan, Vietnam, South Africa and the USA which is being described as the only kind of facility in the world.
Caltex Australia (ASX:CTX) has reported an unaudited first quarter replacement cost of operating profit of A$97 million for the first quarter of 2009, compared to A$87 million for the same period of 2008.
Woodside Petroleum (ASX:WPL) said its total oil and gas production for the first-quarter increased 20% from a year earlier as the company brought on new projects. But Woodside's revenue for the first quarter fell 1% to A$1.09 billion as the price of oil and gas slumped.
Michelle Liang
Asia Business News Asia Bureau
Tel: +61-2-9247-4344
Email: michelle.liang@abnnewswire.net
Related CompaniesWoodside Petroleum Limited








SEEK Limited









Oz Minerals Limited









Newcrest Mining Limited







MAp Group








Linc Energy Limited








Consolidated Media Holdings Limited








Caltex Australia







Blackmores Limited