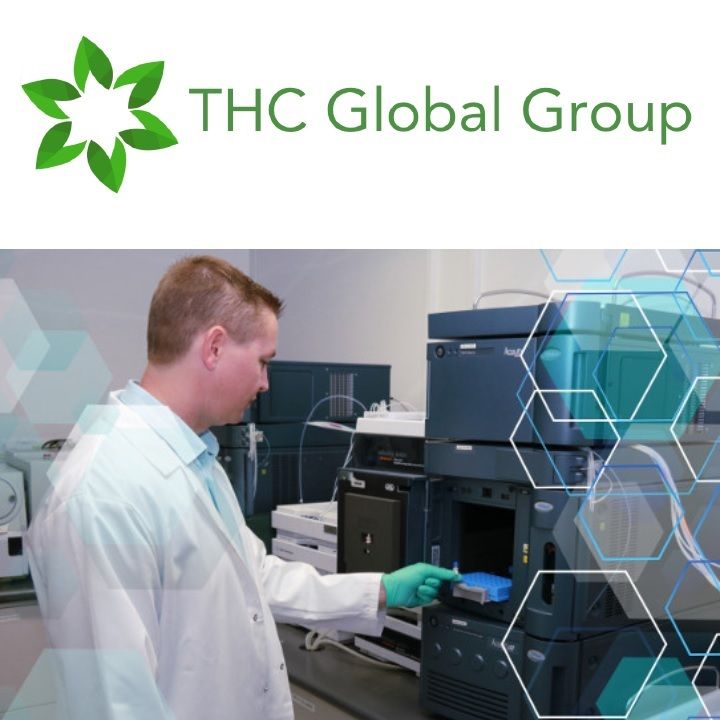 Quarterly Update
Sydney, April 30, 2019 AEST (ABN Newswire) - THC Global Group Limited (THC Global or the Company) (

ASX:THC
) (

OTCMKTS:HDRPF
) is pleased to provide an update on the Company's activities, as well as the Appendix 4C for the period ended 31 March 2019.
Key Points:
- Q1 2019 cash receipts up 30% over last quarter
- Hydroponics equipment unaudited revenue $991,000 in Q1 2019 - 22% quarter growth
- Cultivation activities at Queensland Strain R&D and Cultivation Facility commenced
- Export Licence application lodged for export of medicinal cannabis from Australia
- Acquisition of cannabis production facility development in Nova Scotia, Canada completed
- First step in Asian Markets Strategy - partnership in Malaysia with bio-tech firm for medicinal cannabis R&D and government liaison
- Share Purchase Plan conducted raising $3 million
Increasing Revenues
THC Global's hydroponics equipment division has reported an unaudited revenue for Q1 2019 of $991,000 ($3.964 million annualised) representing growth of 22% over Q4 2018. This has been driven by stronger sales within certain product lines as well as a broader distribution network across North America, Europe, and now the United Kingdom.
Cash receipts from customers per the Appendix 4C for the Company in Q1 2019 has also increased by 30% on the last quarter to $843,000.
Australian Cannabis Operations
The Company received cultivation permits in late December for its Queensland Strain R&D and Cultivation Facility in Bundaberg, Queensland. Cultivation activities under this permit commenced in early Q1 2019 using the Company's proprietary strains which are expected to be high yielding plants genetically suited for greenhouse cultivation in sub-tropical climates such as North Eastern Australia.
The Company has also applied for an Export Licence from the Australian Office of Drug Control for the export of medicinal cannabis.
Canadian Cultivation Facility
In March 2019, THC Global announced that it had completed the acquisition of a property in Nova Scotia, Canada which was in the process of being developed into a cannabis production facility. The Company will complete this development in two primary stages being a Cultivation Stage (Stage 1) and a Manufacturing Stage (Stage 2). The initial Stage 1 facility will be a 20,000 sqft project which is expected to deliver near term profitability. Once completed, the full Stage 1 development is expected to yield approximately 80,000 pounds of dried flower annually. The Company presently intends to fund this project through debt and hybrid financing rather than using existing cash.
Asian Markets Strategy
THC Global secured the first step of its Asian Markets Strategy in the past few months, having secured a partnership with Heleogenics, a Malaysian bio-tech firm to both explore joint research and development opportunities in Malaysia, as well as engage in government liaison advocating for medicinal cannabis. THC Global has identified a number of further potential partners in other key Asian markets and is progressing negotiations with them. THC Global's intention is to secure partners in specific complementary industries such as bio-tech in order to benefit from specific competitive advantages held by partners locally.
Successful Capital Raising
THC Global has closed its Share Purchase Plan (SPP) on Friday, 26 April 2019. The SPP raised $3 million (subject to funds clearance and audit). The Company expects to issue the shares under the SPP on Monday, 6 May 2019. The Company additionally raised $420,200 from the conversion of THCO Options in April 2019, which combined with the SPP provides a significant boost to the Company's cash balance following the end of the March quarter.
About THC Global Group Limited

THC Global Group Limited (ASX:THC) (OTCMKTS:HDRPF) (FRA:9TH) operates under a 'Farm to Pharma' pharmaceutical model and is currently delivering high quality medicinal cannabis products to Australian patients through existing access schemes. Having secured both a significant growing capacity over two grow sites, and an industry-leading pharmaceuticals biomanufacturing facility with attached testing and product development laboratory, THC Global is in prime position to service both domestic patients and the export market. THC Global's commercial partners operate across four continents, supporting future international growth.
In addition to its core medicinal cannabis business, THC Global owns two Canadian companies, being Crystal Mountain Products and Vertical Canna Inc. Crystal Mountain Products operates a revenue generating global hydroponics retailer and distributor of equipment, material, and nutrients to cannabis growers and producers. Vertical Canna Inc is an investment vehicle through which THC Global intends to build, through acquisitions and strategic partnerships, a vertically integrated Canadian cannabis producer and retailer. Vertical Canna's existing asset portfolio includes a land-holding in Nova Scotia, Canada to be developed into a large-scale cannabis production facility.
Ken Charteris
Chief Executive Officer
e: corporate@thc.global

Henry Kinstlinger
Company Secretary
e: corporate@thc.global
p: +61-2-8644-0601

Sonny Didugu
Investor & Media Enquiries
e: media@thc.global
p: +61-2-8088-4760
Related CompaniesTHC Global Group Limited