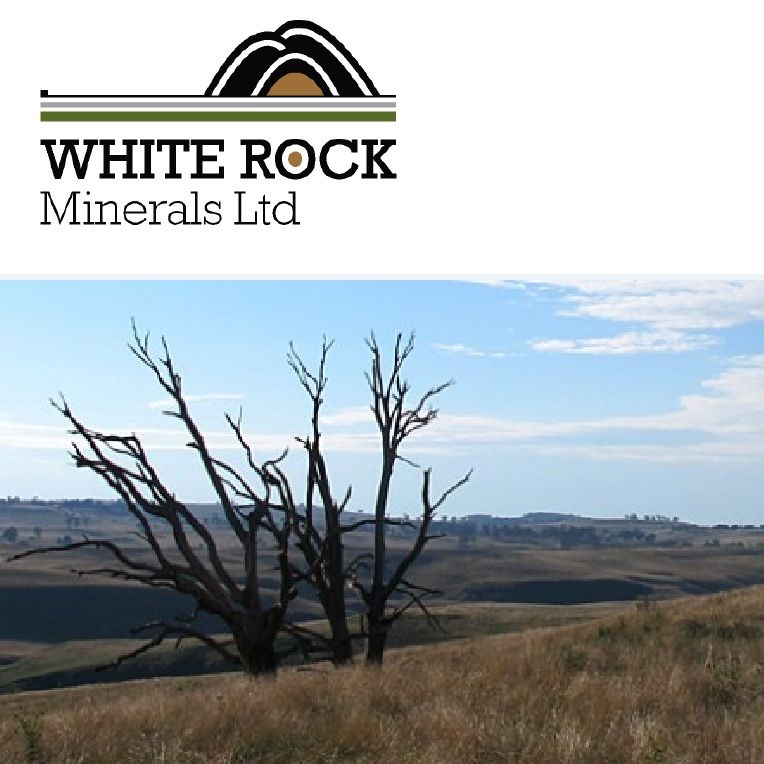 Appointment of Non-Executive Director
Ballarat, Dec 17, 2018 AEST (ABN Newswire) - The White Rock (

ASX:WRM
) Board is pleased to announce the appointment of Mr Stephen Gorenstein as a Non-Executive Director.
Mr Gorenstein has more than 15 years in capital markets including equity analyst roles at both Goldman Sachs JB Were and Bank of America Merrill Lynch. He also has extensive experience in mining business development and mergers and acquisitions. He serves as a Director and Partner of Jindalee Partners and has been a Non-Executive Director of Parazero Ltd since October 2018.
"Stephen has a wealth of experience and extensive networks in the Australian capital markets. His experience and knowledge in capital markets, mining business development and mergers and acquisitions complements and provides additional diversity to the existing Board," said White Rock's Chairman, Brian Phillips. "He will add a valuable dimension to the Company's development and growth aspirations".
"White Rock has an exciting future ahead and I am looking forward to being part of its transformation as it delivers on its growth strategy," said Mr Gorenstein.
About White Rock Minerals Ltd

White Rock Minerals Ltd (ASX:WRM) is an Australian listed minerals exploration and development company with projects located in northern NSW (gold and silver) and central Alaska (zinc, silver, lead and gold). The White Rock vision is to explore and develop both precious and base metal projects.
White Rock's cornerstone asset is the Mt Carrington epithermal gold-silver project in northern NSW. The Mt Carrington project has great leverage to the Australian gold and silver prices with a positive scoping study providing a path towards feasibility studies and development in the near term.
White Rock is also exploring the Red Mountain project in Alaska. Red Mountain is a globally significant advanced VMS project with high grade zinc and silver in two deposits. White Rock is exploring for additional high grade deposits that will enhance the projects leverage to an upturn in the fortunes of zinc and silver.

Matthew Gill (Managing Director & CEO)
Phone: +61-3-5331-4644

Shane Turner (Company Secretary)
Phone: +61-3-5331-4644
Email: info@whiterockminerals.com.au
Website: www.whiterockminerals.com.au
Related CompaniesWhite Rock Minerals Ltd