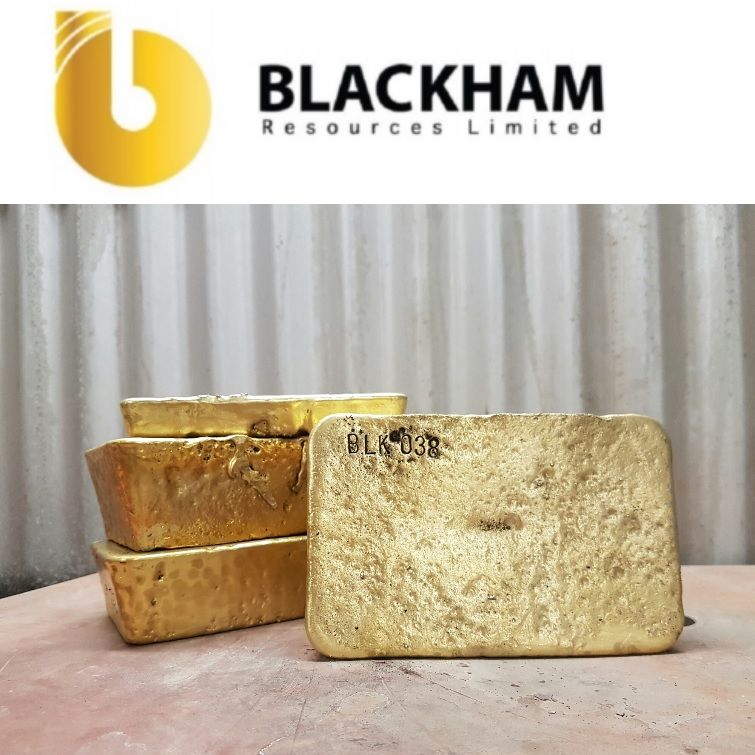 Wiluna Gold Resources Continue to Grow
Perth, Sep 13, 2018 AEST (ABN Newswire) - Blackham Resources Ltd (

ASX:BLK
) (

OTCMKTS:BKHRF
) ("Blackham") is pleased to provide a revised Mineral Resource estimate for the Matilda-Wiluna Operation of 96Mt @ 2.2g/t for 6.7Moz of gold, which includes Indicated Resources of 69Mt @ 1.7/t for 3.88Moz. Mineral Reserve calculation is currently underway and will be reported in the near future.
Highlights
- Total Resources now 96Mt @ 2.2g/t for 6.7Moz (58% Indicated Resource)
- Resources increase 9% (544,000oz) in 1 year after mining depletion
- Measured and Indicated Resources increase 25% (771,000oz) in 1 year after mining depletion
- Wiluna open pit resources now total 19Mt @ 2.5g/t for 1.5Moz which have been delineated at a cost of $7/resource oz
- Resource continuity reinforced at Wiluna with pit designs stretching over 3.5kms
The changes in the resource results from the combined effects of successful further drill testing in some areas, mining depletions at Matilda, a change of resource modelling process for some deposits (ordinary kriging ('OK') to localised uniform conditioning ('LUC')), revised pit shells and the initial inclusion of the Wiluna Tailings mineralisation.
Approximately 1.3Moz of the resource base is free-milling and can be processed through the existing Wiluna CIP plant. Feasibility studies are currently being completed on Blackham's 620,000oz of tailings with a view to treating them through the existing free milling circuit. The remainder of the mineralisation is sulphide ore requiring treatment through the Wiluna sulphide circuit. Blackham is working towards the completion of the feasibility study to justify the capital to re-establish the sulphide circuit and treat the sulphide ores. Subject to a successful completion of the feasibility study and sourcing of the required funding, it is expected a decision to proceed will be made in 2019, enabling significantly higher gold production through exploiting the large and higher-grade feed sourced from both deeper pits and large scale underground mining.
Mineral Resource Estimate
Wiluna Gold Deposit Summary
The Wiluna and Matilda gold deposits are located within the Wiluna Goldfield, close to the town of Wiluna at latitude 26DEG38'S, longitude 120DEG15'E on the Wiluna (SG 51-9) 1:250 000 scale map. Perth, the nearest capital city, lies 750km to the southeast.
The gold deposits are categorised as orogenic gold deposits, with similarities to many other gold deposits in the Yilgarn region. The deposits are hosted within the Wiluna Domain of the Wiluna Greenstone Belt. Rocks in the Wiluna Domain have experienced greenschist-facies regional metamorphism and brittle deformation. The Wiluna Domain is comprised of a sequence of foliated basalts and high-magnesium basalts, with intercalated felsic intrusions, lamprophyre dykes, metasediments, and dolerites.
Wiluna ores are typically oxide, refractory or free milling quartz mineralisation. The refractory ore has most gold occurring in either solid solution or as sub-microscopic particles within fine-grained sulphides. Mineralisation at Wiluna is principally controlled by the shear zones which have variable strike and dip orientations and typically flex along strike and down dip. These flexures in conjunction with favourable host rock composition act to form the best ore zones.
Estimation Methodology
The interpretation of the mineralisation was carried out using a methodical approach to ensure continuity of the geology and estimated mineral resource. For the open pit resources, a lower cut-off grade of 0.3g/t was used to wireframe the deposit and 0.5g/t bottom cut is used for reporting. Underground resources have been interpreted at a lower cut-off grade more suitable for longhole stoping mining methods.
All available geological data was used in the interpretation including mapping, drilling, oxidation surfaces and interpretations of high grade ore shoots. Only diamond and reverse circulation drilling samples were used in the final estimate however all available grade control data was used in the geological assessment. Models have been estimated using OK with some open pit resources having LUC applied as a post processing step.
A range of criteria were considered when addressing the suitability of the classification boundaries to the resource estimate:
o Geological continuity and volume models;
o Drill spacing and available mining information;
o Modelling technique
o Estimation properties including search strategy, number of informing composites, average distance of composites from blocks, number of drillholes used and kriging quality parameters.
The classification of the blocks was also visually checked and adjusted to remove any "spotted dog" effects. No measured resources were calculated. Estimated blocks that have been informed by predominantly historical drilling where QA/QC data has not been reviewed were assigned as inferred.
Wiluna open pit resource update
The 2018 Wiluna open pit resources (OP) were reported within a A$1800/oz pit shell. The shells have been revised from 2017 based on new mining and cost parameters. Revised weathering/oxidation surfaces have also been applied to all resource models in 2018 to better reflect recent drilling and metallurgical test work. The free milling resources in the top 60-80m now totals 5.1Mt @ 1.43g/t for 236koz (96% indicated). Blackham is currently reviewing stand alone free-milling (oxide) pits at Wiluna in conjunction with the larger sulphide expansion study Figure 1(see link below).
Updated resource estimates were completed for the Moonlight/Adelaide Shear area. Cube Consulting were engaged to produce the gold grade estimate (LUC) based on a mineralisation interpretation completed by Blackham geologists. The Mineral Resource was peer reviewed and classified with guidance from Cube.
Further updates to the OP resources were completed at Golden Age North, Wiluna Queen, Magazine and Old Camp using OK. In 2017 these were only reported as an UG resource. In-line with the rest of the Wiluna resource reporting they have now been split between an OP and UG resource.
Previously reported resource estimates for Wiluna including the East and West Lode (ASX Ann: 03/08/2017) and Wiluna North (ASX Ann: 12/10/2017) remain unchanged aside from the updated weathering/oxidation surfaces and reporting from a revised pit shell. These resources still need to be updated for the 20,705m of drilling completed in 2018.
Wiluna underground resource update
Wiluna underground resources are now 21.5Mt @ 4.72g/t for 3.26Moz (42% indicated). Revised underground (UG) models were completed for the Wiluna East and West lodes that has incorporated drilling done along the strike of the main shear zones from surface down to depths of up to 300m. This has resulted in an additional 40koz of indicated resources predominantly near existing UG infrastructure within 250m of the surface. The indicated resource for both the East and West lode combined now stands at 1.8Mt @ 5.03g/t for 285koz.
The Golden Age UG resource has been depleted with mining. A significant diamond drilling programme is underway targeting depth extensions to Golden Age (ASX Ann: 12/06/2018). The on-going drilling will also test zones at greater depth (a further 120m lower) to enable early assessment for a significant additional resource increase. The ongoing drilling is currently being assessed with resource model updates to follow.
Matilda open pit resource update
The resource models for M1 and M2 have been updated to include new resource definition drilling. Models have been estimated by Cube Consulting using LUC. For M1 additional mining depletions have been applied to the resource based on a comprehensive review of historical mining documentation. The M3 and M4 deposits have been depleted with final mining shapes with M3 having additional areas (compared to last update) depleted due to the backfilling of the pit.
Williamson open pit resource update
The Williamson OP resource has been updated based on a mineralisation interpretation completed by Blackham geologists with Cube Consulting engaged to produce the gold grade estimate (LUC). The update was based on additional drilling, revised geological understanding of the mineralisation and a review of historical data.
This has resulted in an increase in the 2017 figure of 50koz of Indicated Resource falling within the OP resource. The Indicated OP resource now stands at 4.0Mt @ 1.68g/t for 219koz.
Wiltails resource update
Further to the ASX announcement Wiluna Tailings (Wiltails) - Maiden Resource on the 24/06/2018, a sonic drilling and sampling program was completed in July. The program commenced in June with a total of 9 holes drilled for 231m. The aim of the program was to provide in situ density data, to confirm the recent AC drilling results and to improve the classification of Dam H from inferred to indicated. The programme also completed Standard Penetration Tests (SPT) periodically during drilling to obtain density, strength and consolidation characteristics for the tailings.
To view tables and figures, please visit:
http://abnnewswire.net/lnk/D9E51810
About Blackham Resources Ltd

Blackham Resources Limited (ASX:BLK) (OTCMKTS:BKHRF) Wiluna-Matilda Gold Operation is located in Australia's largest gold belt which stretches from Norseman through Kalgoorlie to Wiluna. The Operation now includes resources of 96Mt @ 2.2g/t for 6.7Moz Au all within 20kms of the central processing facility. Blackham has consolidated the entire Wiluna Goldfield within a +1,440km2 tenure package which has historically produced in excess of 4.4 million ounces over a 120-year mining history.
Milan Jerkovic
Executive Chairman
T: +61-8-9322-6418

Bryan Dixon
Managing Director
T: +61-8-9322-6418

Jonathan Lea
Chief Geological Officer
T: +61-8-9322-6418
Related CompaniesBlackham Resources Ltd