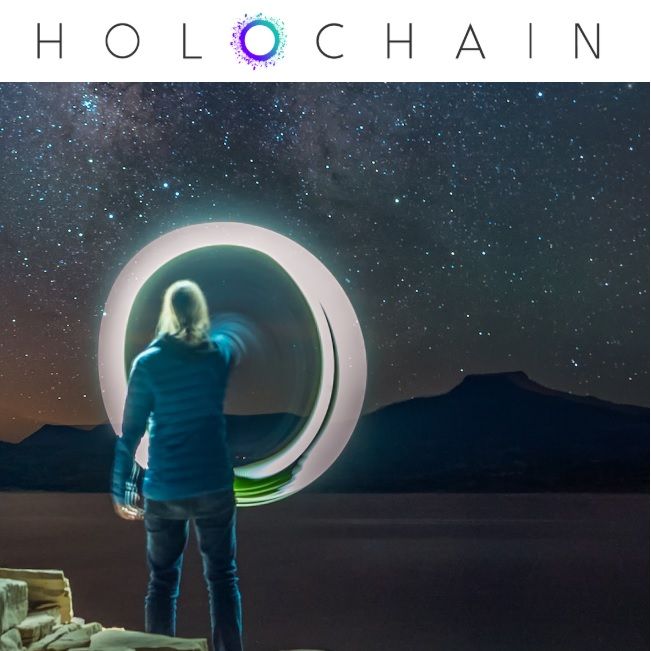 Binance.com (CRYPTO:BNB) Lists Holo (CRYPTO:HOT)
Sydney, July 25, 2018 AEST (ABN Newswire) - Cryptocurrency Exchange Binance.com (

CRYPTO:BNB
) open trading for HOT/BTC (

CRYPTO:HOT
) and HOT/ETH trading pairs. Users can now start depositing HOT in preparation for trading.
Details:
Holo is a pragmatic compromise - a bridge for people to transition toward greater and greater decentralization and autonomy. But since Holo must interface with the centralized systems of today, some parts of it are also centralized. So this is not a typical crypto project or paper. We've already built a fully distributed platform in Holochain. Now we want to take it to the mainstream. Holo is the bridge to get there.
This paper sets out multiple interdependent innovations that work together to enable a large shift in the landscape of crypto applications and currencies. After a brief overview to provide context for these innovations, we explain each:
Technological Innovations: Scalable P2P applications on Holochain,
Technological Innovations: Hosting P2P apps for mainstream users,
Currency Innovation: Double-Entry Crypto-Accounting system for rewarding Hosts,
Business Model Innovation: Leveraging excess capacity using Sharing Economy principles,
Funding Innovation: Bonding ICO with Crowdfunding to demonstrate real demand and establish stakeholders in an ecosystem backed with real world assets.
These innovations weave together to form a coherent approach. In order to have a self-regulating ecosystem hosting distributed applications, we need an accounting method that improves efficiency as it scales so we can reward hosts in the sharing economy of the ecosystem which is created by inviting all stakeholders to participate in the system through our ICO (Initial Community Offering) which provides the right to purchase hosting services.
The Holo ecosystem relies on hosts that provide processing and storage for distributed applications while earning redeemable credits.
Max Supply: 177,619,433,541
Circulating Supply: 133,214,575,156
Issue Price: 0.000200
To view the Whitepaper, please visit:
http://abnnewswire.net/lnk/6XE142Q6
About Binance

Binance (CRYPTO:BNB) is a cryptocurrency exchange with a focus on the Chinese market and other Chinese coins. Currently, it supports English and Chinese users. The Binance token (BNB) was created during the ICO event to fund the development of the Binance exchange.
Binance is capable of processing 1.4 mil orders/second, has multi-language support and has all the major coins available – BTC, ETH, LTC, BNB etc. Trading fee is 0.1%.
Binance Mission: Commit to offer the professional, secure and transparent one-stop service to users in digital currency industry.
Binance Scale: Binance has over millions registered users from over 200 countries and regions.
Binance official website:
http://www.binance.com
About Holo

Holochain applications (CRYPTO:HOT) are held entirely by people. No trusted third parties. No central points of failure. They enable direct architectural consent and cryptographic communication that are low risk, for less cost.
Each agent owns an immutable hash chain and stores public data as a monotonic DHT node. Think lightweight, secure decentralized computing possible on mobile devices!
Binance
E: market@binance.com
WWW: www.binance.com

Holo
WWW: www.holochain.org
Related CompaniesHolo



Binance