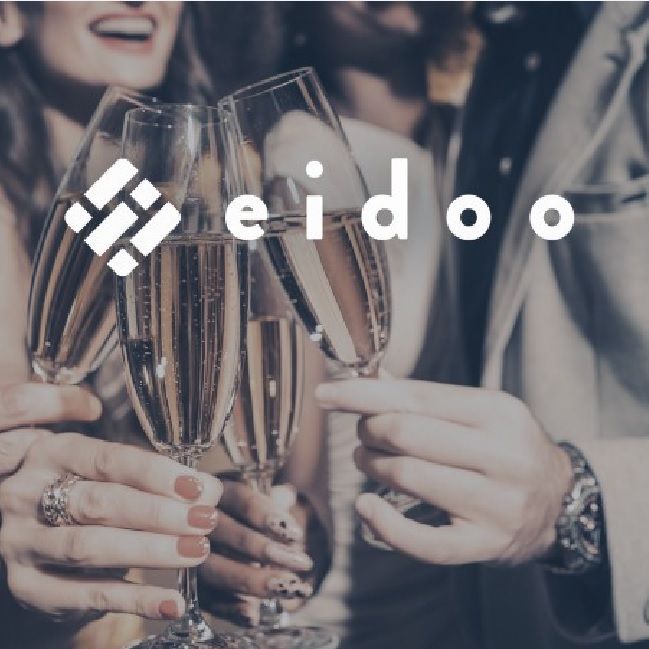 Lists Eidoo (CRYPTO:EDO)
Shanghai, Jan 2, 2018 AEST (ABN Newswire) - EDO/BTC and EDO/ETH trading pairs are now available on Binance.com (

CRYPTO:BNB
) for trading. You can start depositing and trading EDO now.
Eidoo (

CRYPTO:EDO
) is a blockchain-to-human interface simplifying the interaction between the blockchain and its users.
The purpose of Eidoo is not only to accomplish things that others do not, but to do it in a different way, through a safer and simpler method, maintaining a special focus on the user experience and enabling the complexity of the crypto world to be more understandable.
We want to make only one application, extremely easy to use, and bring the crypto world to the end user; a bridge towards worlds that at this time, as a user experience, are not so close to one another.
Total Supply: 90,708,326
Circulating Supply: 20,986,407
ICO Price: $ 2.58
Download the Whitepaper, please visit:
http://abnnewswire.net/lnk/VZ9G1CV1
About Binance

Binance (CRYPTO:BNB) is a cryptocurrency exchange with a focus on the Chinese market and other Chinese coins. Currently, it supports English and Chinese users. The Binance token (BNB) was created during the ICO event to fund the development of the Binance exchange.
Binance is capable of processing 1.4 mil orders/second, has multi-language support and has all the major coins available – BTC, ETH, LTC, BNB etc. Trading fee is 0.1%.
Binance Mission: Commit to offer the professional, secure and transparent one-stop service to users in digital currency industry.
Binance Scale: Binance has over millions registered users from over 200 countries and regions.
Binance official website:
http://www.binance.com
About Eidoo

The Eidoo (CRYPTO:EDO) Project is the first open, inclusive, global effort dedicated to the creation of an effective "blockchain-to-human interface", simplifying the interaction between users and blockchain-based assets, without sacrificing the main advantages that these technologies can bring. Its output will be a set of products and services providing a new, intuitive, easy, consistent and safe user experience, focused around a simple and secure way to store, buy, sell, transfer, and exchange blockchain-based digital assets, including all the major "cryptocurrencies" and "tokens", as well as buy or sell any goods paying in cryptocurrencies but without relying on any central authority.
Related CompaniesEidoo



Binance