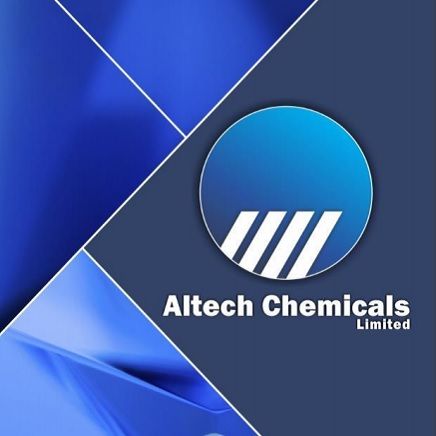 Quarterly Activities & Cash Flow Report
Perth, Nov 1, 2017 AEST (ABN Newswire) - Altech Chemicals Ltd (

ASX:ATC
) provides the Company's Quarterly Activities & Cash Flow Report.
HIGHLIGHTS
Works Approval granted for Meckering kaolin deposit
- Works Approval granted by WA Department of Water and Environmental Regulation (DWER)
o Construction of kaolin screening and loading facility at Meckering approved
o Works include ROM stockpile, evaporation pond, trommel screening unit, and loading facility
- Meckering kaolin mining also fully permitted to proceed, subject to funding
Export credit finance approval target date set
- Successful independent project finance due diligence program completed with no fatal flaws identified
- Target date of 14 December 2017 set for decision making by German government inter-ministerial committee (IMC) for German ECA cover approval
- Expert Opinion report for Euler Hermes (German ECA)
- Target date a significant milestone for the development of the HPA project
Option to purchase Meckering mining lease land exercised
- Option to purchase Meckering freehold land over Altech's granted mining lease M70/1334 exercised
- Construction of Meckering kaolin mine, screening and loading facility fully permitted
Altech finalises 4,500tpa HPA plant design
- Upgraded 4,500tpa capacity HPA plant design
- Plant process flow sheet optimised and finalised
- Flexible finishing line capable of producing sapphire grade and battery grade HPA
Positive Final Investment Decision Study (FIDS)
- Positive outcome from Final Investment Decision Study (FIDS) for 4,500tpa HPA project
- Study economics include:
o Pre-tax NPV7.5 US$ 505 million
o Internal Rate of Return (IRR) 22%
o Payback (full rate) 3.9 years
o EBITDA US$ 76 million p.a.
o Capital cost US$ 298 million
- Total target debt by KfW IPEX-Bank US$ 185 million
- US$ 165 million export credit finance, US$ 20 million at commercial terms
Successful A$17 million share placement
- US$4.0 million (~A$5.1 million) commitment from German engineering firm SMS group
- A$3.0 million commitment from Melewar Group
- Significant demonstration of confidence in Altech and its HPA project
To view the full report, please visit:
http://abnnewswire.net/lnk/PSXS49JY
About Altech Chemicals Ltd

Altech Chemicals Limited (ASX:ATC) (FRA:A3Y) is aiming to become one of the world's leading suppliers of 99.99% (4N) high purity alumina (HPA) (Al2O3).
HPA is a high-value, high margin and highly demanded product as it is the critical ingredient required for the production of synthetic sapphire. Synthetic sapphire is used in the manufacture of substrates for LED lights, semiconductor wafers used in the electronics industry, and scratch-resistant sapphire glass used for wristwatch faces, optical windows and smartphone components. There is no substitute for HPA in the manufacture of synthetic sapphire.
Global HPA demand is approximately 25,315tpa (2016) and demand is growing at a compound annual growth rate (CAGR) of 16.7% (2016-2024), primarily driven by the growth in worldwide adoption of LEDs. As an energy efficient, longer lasting and lower operating cost form of lighting, LED lighting is replacing the traditional incandescent bulbs.
Iggy Tan
Managing Director
Altech Chemicals Limited
Tel: +61-8-6168-1555
Email: info@altechchemicals.com

Shane Volk
Company Secretary
Altech Chemicals Limited
Tel: +61-8-6168-1555
Email: info@altechchemicals.com

Investor Relations (Europe)
Kai Hoffmann
Soar Financial Partners
Tel: +49-69-175-548320
Email: hoffmann@soarfinancial.com
Related CompaniesAltech Chemicals Ltd