PowerBuoy(R) from Ocean Power Technologies (NASDAQ:OPTT) Provides the Power for Marine Installations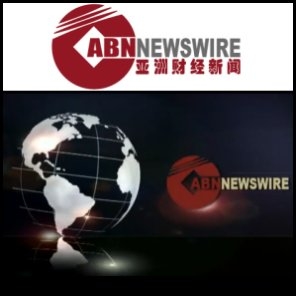 New York, New York, 08:30 EST Mar 13, 2017 (NetworkNewsWire) – John F. Kennedy got it right when he said that we go to the seaside to gaze at the place we came from. The oceans may no longer be our home, but we still depend indispensably on them. Oceans cover about 70 percent of the Earth's surface, and their vast masses of phytoplankton provide around half the oxygen we breathe. Ocean Power Technologies (

NASDAQ:OPTT) is a company focused on preserving and developing our heritage to the seas. It provides marine-based solutions to the oceanographic, oil and gas, and security and defense industries. Its PowerBuoy® technology uses the motion of the waves to generate power, providing reliable, cost effective, clean power to marine installations.
The PowerBuoy PB3 is a power and communications platform for remote offshore applications. It combines a number of patented technologies in hydrodynamics, electronics, power conversion, energy storage, and computer control systems to maximize the extraction and conversion of energy from ocean waves. The result is a leading edge, ocean-tested, proprietary power conversion and management system that turns wave power into reliable, clean, and environmentally beneficial electricity for offshore applications.
The PB3 is a floating system that extends 10 feet above the waterline and 30 feet down into the water. It is anchored to the sea floor and can be employed in depths of up to 3,000 feet. The electricity it generates can be stored on-board or used for nearby applications.
Our economic wellbeing is inextricably linked to the oceans. One out of every six U.S. jobs is marine-related, and about one-third of U.S. GDP originates in coastal areas. But access to cost-effective power is a constant challenge to offshore installations that need autonomous power and real-time communications.
Consequently, OPTT's proprietary PowerBuoy® technology has a huge addressable market. Oceanographic applications that study the biology and chemistry of the seas present a potential market of $2 billion; the oil and gas industry is another market worth $2.5 billion; the defense and security industries offer a $3.5 billion market opportunity and communications are worth $0.5 billion, bringing the total addressable market to $8.5 billion.
The PowerBuoy® technology is a more reliable solution than either wind or solar installations, which are subject to the vagaries of the weather. But as some wit opined, you can't stop the waves; you can only learn to surf. The PowerBuoy® technology, which can include a modular high-capacity storage system, offers a clean and reliable source of renewable and cost-effective energy.
In July 2016, OPTT announced the deployment of its commercial design of the PB3 PowerBuoy® approximately four miles off the coast of New Jersey, and, in September 2016, the company disclosed that it had signed a contract with the U.S. Department of Defense to conduct the design of a new mass-spring oscillating PowerBuoy for mission critical sensors. The company recently also successfully completed the review by Mitsui Engineering and Shipbuilding (MES) of Japan. This opens the way for MES' planned lease of a APB350 PowerBuoy for a project off the coast of Kozu Island in Japan. Ocean Power Technologies is definitely riding the waves.
The company is a leader in the development and commercialization of wave-energy technology that converts ocean wave energy into electricity. Based in New Jersey, OPTT is staffed by about 30 people, of which about 20 are engineers with graduate degrees. Its intellectual property portfolio is robust, including over 65 patents awarded or pending. OPTT's current market cap is about $16 million.
For more information, visit www.OceanPowerTechnologies.com
About NetworkNewsWire
NetworkNewsWire (NNW) provides news aggregation and syndication, enhanced press release services and a full array of social communication solutions. As a multifaceted financial news and distribution company with an extensive team of contributing journalists and writers, NNW is uniquely positioned to best serve private and public companies that desire to reach a wide audience of investors, consumers, journalists and the general public. NNW has an ever-growing distribution network of more than 5,000 key syndication outlets across the country. By cutting through the overload of information in today's market, NNW brings its clients unparalleled visibility, recognition and brand awareness. NNW is where news, content and information converge.
Please see full disclaimers on the NetworkNewsWire website applicable to all content provided by NNW, wherever published or re-published: http://NNW.fm/Disclaimer
Source:NetworkNewsWire
Contact:

NetworkNewsWire (NNW) 
New York, New York 
www.NetworkNewsWire.com
212.418.1217 Office 
Editor@NetworkNewsWire.com
Related CompaniesOcean Power Technologies, Inc.
NetworkNewsWire.com