Vertex Energy, Inc. (NASDAQ:VTNR) Taking Strides toward Conserving US Environmental and Energy Resources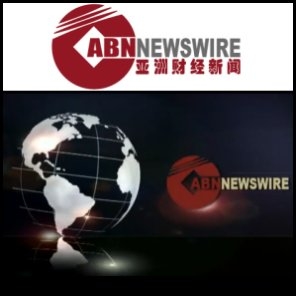 New York, New York, 08:30 EST Mar 10, 2017 (NetworkNewsWire) – Vertex Energy, Inc. (

NASDAQ:VTNR), an environmental services company that focuses on aggregating, processing, and recycling industrial waste systems and off-specification commercial chemical products, is taking strides toward conserving the environmental and energy resources of the United States by operating in three key divisions: Black Oil, Refining & Marketing, and Recovery.
The Black Oil Division collects, aggregates, processes, and then sells used motor oil (UMO) and finished products, while the Refining & Marketing Division aggregates and manages the refining of off-specification petroleum and chemical products. Lastly, the Recovery Division provides hydrocarbon stream recovery and management solutions, industrial dismantling and demolition, and decommissioning services.
Vertex Energy also uses a variety of refining technologies. These include base oil, VGO, and TCEP, with refineries located in Columbus, Ohio; Marrero, Louisiana; and four other terminals. These aggregate UMO collected from across eight to 10 major metropolitan areas.
The company is made up of third-party aggregation systems with approximately 50 collectors, 43 trucks operating as collectors, a nationwide processing capacity of over 115 million gallons, and in-depth market knowledge that enables its sales model to foster strong, localized relationships. VTNR now has 2 terminals for aggregation in Houston and Mobile, and it has developed and patented a unique UMO processing technology.
Although Vertex Energy still has a presence across the country, taking on 23 percent of total UMO refining capacity in North America, it now operates in strategic regional hubs, allowing it to optimize its transportation costs. The company has two refining facilities in Texas, two in Louisiana, and one in Ohio. All of these have a diversification of product mix, with one in Baytown strategically located to capitalize on the export market created by Gulf refiners, and one which is capable of low-capex conversion, allowing it to produce base oil.
Most recently, Vertex announced its fourth quarter and end-of-year financial results for 2016. For the three months ended December 31, 2016, the company reported revenues of over $31 million, a growth of nearly 50 percent compared to the same period of 2015. VTNR's gross profits came in at over $5 million, more than 1,000 percent higher than the previous year, with a gross profit margin of 17 percent. Additionally, the company's SG&A expenses decreased more than 30 percent compared to the same period of the previous year, and per-barrel margin improved more than 1,000 percent.
Overall, Vertex reported revenues of more than $98 million, with profits exceeding last year's figure by over $5 million, and a gross profit margin 10 percent higher than in 2015. During 2016, the company reduced debts and stabilized itself. VTNR expects increased volume in 2017.
Recently, analysts have shown significant interest in Vertex Energy, with the majority of these offering the company a 'Buy' or 'Strong Buy' recommendation on the stock. Rives Journal states that some analysts project the stock to reach $2.13 in the near future (http://nnw.fm/jW1k9). Zacks Investment Research upgraded Vertex from a 'Hold' rating to a 'Buy' rating with a price objective of $1.50 per share, all according to Daily Quint (http://nnw.fm/bUF9u).
Institutional investors raised their positions in the company, giving them ownership of 21.51 percent of Vertex's stock. On March 1, 2017, Vertex Energy traded up over 4 percent, reaching $1.41. As it stands today, the company has a market cap of just over $39 million.
For more information, visit www.VertexEnergy.com
About NetworkNewsWire
NetworkNewsWire (NNW) provides news aggregation and syndication, enhanced press release services and a full array of social communication solutions. As a multifaceted financial news and distribution company with an extensive team of contributing journalists and writers, NNW is uniquely positioned to best serve private and public companies that desire to reach a wide audience of investors, consumers, journalists and the general public. NNW has an ever-growing distribution network of more than 5,000 key syndication outlets across the country. By cutting through the overload of information in today's market, NNW brings its clients unparalleled visibility, recognition and brand awareness. NNW is where news, content and information converge.
Please see full disclaimers on the NetworkNewsWire website applicable to all content provided by NNW, wherever published or re-published: http://NNW.fm/Disclaimer
Source:NetworkNewsWire
Contact:

NetworkNewsWire (NNW) 
New York, New York 
www.NetworkNewsWire.com
212.418.1217 Office 
Editor@NetworkNewsWire.com
Related CompaniesVertex Energy, Inc.
NetworkNewsWire.com