Net Element, Inc. (NASDAQ:NETE) Offering Businesses State of the Art Payment Solutions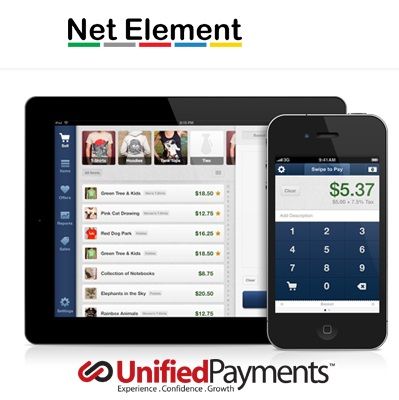 New York, New York, 08:30 EST Feb 21, 2017 (NetworkNewsWire) – We live in a technologically advanced world where consumers are able to purchase virtually anything, at any time, using online as well as offline stores and services. From finding an item to buying it and getting it delivered straight to their doorstep, purchasing is increasingly done with just the click of a few buttons. The average 21st-century shopper expects to be able to pay for his or her products quickly and easily, whether online or offline.
According to a report by Grand View Research on the point-of-sale market (http://nnw.fm/N6Yea), the global point-of-sale terminals market is expected to reach over $113 billion by the end of 2024. This has been largely put down to the introduction of higher security measures, which has minimized user concerns, along with the evolution of wireless internet, Bluetooth devices, card readers, mobile printers, and many other technologies.
With generations Y and Z showing an increased understanding of technology, users are not only seeking new ways to make their payment process easier, but also quicker. As a result, tech and payment solution companies are creating systems whereby consumers can pay via mobile, contactless, and various other innovative mediums.
Omnichannel payment processing businesses are on the rise, offering customers payment options across a range of sales channels and devices. Net Element, Inc. (

NASDAQ:NETE), a technology-driven company specializing in mobile payments and value-added transactional services, offers these options by using powerful tools that take into account the latest in technological innovation and security.
Most recently, the company announced that it will be presenting its new point-of-sale program during its 2017 launch, starting with the annual Northeast Acquirers Association conference (NEAA). The presentation is said to include topics relating to NETE's point-of-sale solutions, including associated mobile solutions; its Poynt, Unified mPOS, Aptito, and gift card programs; its partnering opportunities; and its try-before-you-buy program.
Net Element, Inc. covers a wide range of omnichannel payment solutions in the United States and Central and Southwestern Asia, and it has established a variety of partnerships across the world, including those with Amex and MasterCard. The company now allows businesses on an international level to accept payments over the phone, on mobile, online, and through point-of-sale terminals.
For more information, visit www.NetElement.com
About NetworkNewsWire
NetworkNewsWire (NNW) provides news aggregation and syndication, enhanced press release services and a full array of social communication solutions. As a multifaceted financial news and distribution company with an extensive team of journalists and writers, NNW is uniquely positioned to best serve private and public companies who need to reach a wide audience of investors, consumers, journalists and the general public. NNW has an ever-growing distribution network of more than 5,000 key syndication outlets across the country. By cutting through the overload of information in today's market, NNW brings its clients unparalleled visibility, recognition and brand awareness. NNW is where news, content and information converge. For more information, visit https://www.networknewswire.com.
Please see full disclaimers on the NetworkNewsWire website: https://www.networknewswire.com/disclaimer.
Source:NetworkNewsWire
Contact:

NetworkNewsWire (NNW) 
New York, New York 
www.NetworkNewsWire.com
212.418.1217 Office 
Editor@NetworkNewsWire.com
Related CompaniesNetworkNewsWire.com
Net Element, Inc.