Net Element, Inc. (NASDAQ:NETE) Giving Clients a 360-Degree View of their Business with Unified Payments Insights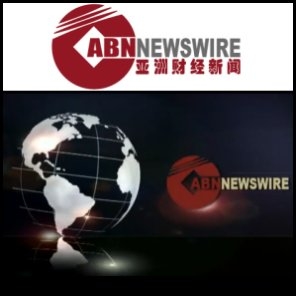 New York, New York, 08:30 EST Feb 07, 2017 (NetworkNewsWire) – Although the use of big data has been around for years, businesses still do not use it to their full advantage. Despite past reports (http://nnw.fm/Cw1XS) predicting big data to be a key basis for competition, productivity growth, innovation, and consumer surplus, an article by the Harvard Business Review (http://nnw.fm/dY2E4) showcases the fact that most industries aren't using their analytics to their full potential.
For the first time ever, business analytics is expected to drive business growth rather than just reflect performance. The problem is that businesses, in addition to often falling behind and not collecting the required data to get ahead of the competition, often do not understand the need to turn their data into real value for their operations. This shift toward turning data into value requires an overall change in strategy.
Integrating big data into a company's business strategy is complex, and, because many organizations still do not understand the full potential of it, mistakes are often made. It is important to avoid misunderstanding or making assumptions regarding the data collected. Businesses must also know the type of data needed, pay attention to security, and understand the multiple levels of integration required.
Not all businesses are able to invest the resources needed to transform big data into value, which is where companies such as Net Element, Inc. (

NASDAQ:NETE) come in. NETE is a global technology-driven group that specializes in value-added transactional services and mobile payments. Through its online business analytics dashboard, Unified Payments Insights, NETE gives merchants a 360-degree view of their business.
The module focuses on big data, giving merchants the chance to compare current revenue, social media activity, and online reputation to not only their past performance but also other, similar businesses. The platform allows businesses to see what customers are saying about them on websites such as Yelp and TripAdvisor, manage customers from acquisition to retention, monitor the competition with alerts and feedback, manage social media activity, and analyze business performance.
For more information, visit www.NetElement.com
About NetworkNewsWire
NetworkNewsWire (NNW) provides news aggregation and syndication, enhanced press release services and a full array of social communication solutions. As a multifaceted financial news and distribution company with an extensive team of journalists and writers, NNW is uniquely positioned to best serve private and public companies who need to reach a wide audience of investors, consumers, journalists and the general public. NNW has an ever-growing distribution network of more than 5,000 key syndication outlets across the country. By cutting through the overload of information in today's market, NNW brings its clients unparalleled visibility, recognition and brand awareness. NNW is where news, content and information converge. For more information, visit https://www.networknewswire.com.
Please see full disclaimers on the NetworkNewsWire website: https://www.networknewswire.com/disclaimer.
Source:NetworkNewsWire
Contact:

NetworkNewsWire (NNW) 
New York, New York 
www.NetworkNewsWire.com
212.418.1217 Office 
Editor@NetworkNewsWire.com
Related CompaniesNetworkNewsWire.com
Net Element, Inc.