Net Element, Inc. (NASDAQ:NETE) Tackling the Online Payment Issues Businesses Are Facing Today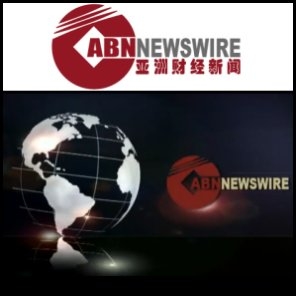 New York, New York, 08:30 EST Jan 20, 2017 (NetworkNewsWire) – The global payments landscape has changed significantly over the past decade. The ongoing digital and technological revolution and the entry of a variety of payment solution companies, both banking and nonbanking, combined with customers who simply expect more, has led to issues with many currently available online payment solutions.
Despite the excitement of new payment technologies, there are still a number of unique challenges the industry faces, leading to substantial negative impacts on world businesses. Some of the most prominent, ongoing, and online-specific payment challenges out there include fraud, a higher demand for more payment features, the need for further international online payments, systems integration, and an increase in compliance issues, among others.
Fortunately, businesses are increasingly being given the chance to work with payment solution companies that specialize in online payments specifically, and who have incorporated technological solutions that directly tackle the above issues. This is where Net Element, Inc. (

NASDAQ:NETE) comes in. NETE is a technology-driven group that specializes in mobile payments and value-added transactional services, including online payment solutions.
Through subsidiary PayOnline, the company is able to offer reliable payment solutions for e-commerce businesses around the world while also ensuring that these platforms can be integrated with existing technologies, are customized for both website and mobile applications, and are safe. The company's online payment solution systems allow enterprises to minimize risks for all types of fraud typically associated with e-commerce.
Aside from its ability to keep its clients safe, Net Element, Inc. has been at the forefront of innovation within the online payment solutions industry, allowing customers to make payments through MasterPass for the first time. To offer the best service it can, NETE's PayOnline teams stay current with changing compliance regulations by attending regular professional certification programs.
The company's key corporate values are quality and innovation, a customer-centric way of operating, a high level of responsibility for the results they provide, plus respectful and positive relationships throughout teams and with customers. The company's software-as-a-service solutions and payment processing platform comply with all Level 1 Payment Card Industry Data Security Standards.
For more information, visit the company's website at www.NetElement.com
About NetworkNewsWire
NetworkNewsWire (NNW) provides news aggregation and syndication, enhanced press release services and a full array of social communication solutions. As a multifaceted financial news and distribution company with an extensive team of journalists and writers, NNW is uniquely positioned to best serve private and public companies who need to reach a wide audience of investors, consumers, journalists and the general public. NNW has an ever-growing distribution network of more than 5,000 key syndication outlets across the country. By cutting through the overload of information in today's market, NNW brings its clients unparalleled visibility, recognition and brand awareness. NNW is where news, content and information converge. For more information, visit https://www.networknewswire.com.
Please see full disclaimers on the NetworkNewsWire website: https://www.networknewswire.com/disclaimer.
Source:NetworkNewsWire
Contact:

NetworkNewsWire (NNW) 
New York, New York 
www.NetworkNewsWire.com
212.418.1217 Office 
Editor@NetworkNewsWire.com
Related CompaniesNetworkNewsWire.com
Net Element, Inc.