Strategic Collaboration for Commercialization of Progenza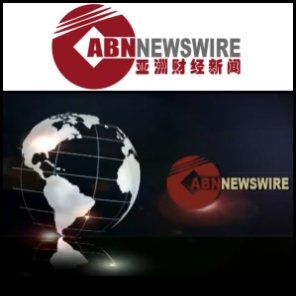 Sydney, Jan 13, 2017 AEST (ABN Newswire) - Regeneus Ltd (

ASX:RGS
), a clinical-stage regenerative medicine company, announced that it has entered into a strategic collaboration and licensing agreement with AGC Asahi Glass (AGC) (

TYO:5201
), a world-leading manufacturer of glass, chemicals, high-tech materials and biopharmaceuticals, for the manufacture, clinical development and commercialization of Progenza, a patented off-the-shelf stem cell technology platform, for the Japanese market.
Overview of collaboration
Under the terms of the agreement, Regeneus grants AGC exclusive rights to manufacture Progenza in Japan and a 50 percent interest in Regeneus Japan, which has the exclusive rights for the clinical development and commercialisation of Progenza in Japan for osteoarthritis and all therapeutic applications.
Regeneus will receive US$16.5 million from AGC, with US$5.5million as an upfront payment and the remaining $11m in specific development and approval milestone payments. Regeneus will also be entitled, through its 50% interest in the joint venture, to its share of upfront licence fees, milestone payments and royalties from sub licensing the development and commercialization of Progenza for osteoarthritis and all other clinical indications in Japan.
AGC will be responsible for funding the manufacture of Progenza for the proposed Phase 2 trial for osteoarthritis in Japan under specific conditions.
About Asahi Glass Co., Ltd
Asahi Glass Co., Ltd., is Japan's #1 glass producer and one of the largest glassmakers in the world. It is top-ranked in the fields of flat-glass, cathode ray tubes and automobile glass, with glass products comprising approximately 60 percent of sales. Its chemical operations produce soda ash (used in making glass), caustic soda (used in producing chemical fibers and pulp), and other specialty chemicals. Asahi Glass' electronics division makes high-purity silicon carbide and synthetic quartz glass for semiconductors and glass substrates for such products as liquid crystal displays (LCDs).

About Regeneus Ltd

Regeneus Ltd (ASX:RGS) is a Sydney-based clinical-stage regenerative medicine company using stem cell and immuno-oncology technologies to develop a portfolio of innovative cell-based therapies to address significant unmet medical needs in the human and animal health markets with a focus on osteoarthritis and other musculoskeletal disorders, oncology and dermatology.
Related CompaniesRegeneus Ltd





Asahi Glass Co., Ltd