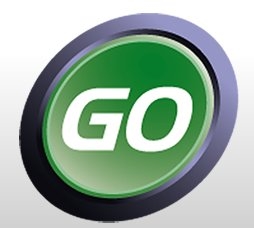 Global Telco Partnerships
Melbourne, Dec 28, 2016 AEST (ABN Newswire) - GoConnect Ltd (

ASX:GCN
) is pleased to advise that Go Green Holdings Ltd ("Go Green Holdings") has continued to make significant progress in its Virtual Reality ("VR") businesses with the formation of three new strategic partnerships.
GCN owns 45% of Go Green Holdings.
Go Green Holdings has entered into a strategic partnership framework agreement with Beijing Jile Interactive Technology Company Ltd ("Beijing Jile") a member of the Baofeng Mojing Technology Company Ltd, the manufacturer and vendor of China's biggest selling brand of VR headsets in the domestic market, Baofeng VR. Beijing Jile owns and operates the leading VR social networking platform www.jilevr.com with its own unique VR social chat. Go Green Holdings will promote Beijing Jile's VR social networking platform to the global telco industry while the various VR businesses of Go Green Holdings will be able to incorporate Beijing Jile's VR social chat application including for Dream Factory VR for celebrity branded product retailing, ABNGoVR for business news and corporate communications, and The Perfect Match a reality TV show for discovery of Miss Judith the brand ambassador.
Go Green Holdings has entered into strategic partnership framework agreement with Magical World (Beijing) Network Technology Company Ltd. ("Magical World") (www.magicalworld.cn ) Magical World operates a diverse range of VR businesses including manufacturing and marketing of the Mewoo brand of VR headsets, VR arcades, VR investment funds, and VR content production. Magical World and Go Green Holdings will collaborate on VR businesses including the development of a live streaming 360-degree retail platform for Dream Factory VR, initially focusing on Hollywood celebrity branded products.
Go Green Holdings has entered into a shareholder agreement with Taiwanese telco OEM group ATI for the formation of Social VR Ltd ("Social VR"). Social VR will be equally owned by Go Green Holdings and ATI. ATI has been instrumental in restructuring the ownership of a popular Instant Messaging app FreePP (www.freepp.com/en) which currently has over 17 million registered users worldwide and will be predominantly used by the global telco clients of ATI as a Voice over Internet Protocol (VoIP) app for instant messaging and voice call.
Social VR will be able to leverage on and partner with the telco clients of ATI worldwide, to convert their mobile subscribers to VR, then AR (Augmented Reality) users. Mobile subscribers will be offered a VR/AR product package including a preferred range of VR/AR hardware products, access to VR/AR platform of VR chat, VR social networking, specially curated contents including entertainment contents, travel and leisure, fashion, celebrity branded products, and business news and corporate communications. ATI's telco clients are major telcos in the North and South Americas, Middle East North Africa, Indian Subcontinent, and ASEAN region.
These strategic partnerships together with the previously announced partnership with Shenzhen Xiaozhai, maker and vendor of the popular Bobo VR headsets, will accelerate for Go Green Holdings the development of a substantial global telco VR/AR user network. This global telco VR/AR user network will enable Go Green Holdings and its partners to lead rather than follow the development of the VR/AR market.
About ABNGoVR.com
The leading global Virtual Reality TV channel for corporate news and communications to investors and companies leveraging the VR platform, ABNGoVR is a strategic partnership between GoConnect Ltd and financial market communication platform - ABN Newswire. From the comfort of home or office, with ABNGoVR, Investors and analysts will be teleported from anywhere in the world to join corporate management in our VR world, and be able to meet and chat with companies who are part of the ABNGoVR A listed companies. Corporate communications will never be the same again.
About GoConnect Limited

GoConnect Limited (ASX:GCN) is a global media communications company, based in Melbourne, Australia. Established since August 1999, GoConnect is a forward thinking organisation, which core business is the online delivery of interactive audio/video content through its unique and proprietary technologies.
In 2000, GoConnect pioneered the delivery of video on the Internet through its own patented video delivery technology GoTrek and the GoTrek derivative for the mobile phone, m-Vision in 2003.

Tel 61 3 8833 7242
Fax 61 3 9415 8373
Related CompaniesGoConnect Limited