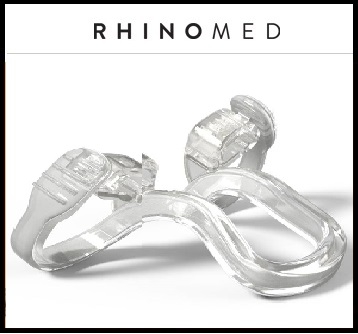 Annual Report to Shareholders
Melbourne, Sep 30, 2015 AEST (ABN Newswire) - Rhinomed Ltd (

ASX:RNO
) has launched two products into global markets during the financial year: launching our new sleep quality aid, Mute(TM) into the global sleep device market and a new generation Turbine(TM) sports product in response to feedback from users. We have focused on demonstrating the utility of our products in the hands of consumers, establishing brand recognition, developing our international distribution footprint and building upon our internal capabilities.
We have continued to invest in our intellectual property portfolio, which positions the Company well as we enter significant and competitive markets. These activities have extended and improved our regulatory position and we were particularly pleased to receive regulatory approval from the US Food and Drug Administration (FDA), the European Medical Devices Directives CE mark and Australian Therapeutic Goods Administration (TGA) approvals for both Turbine(TM) and Mute(TM) within the financial year.
Our manufacturing and production capability has continued to be refined and improved to accommodate the increasing demands for products as we negotiate substantial distribution agreements in multiple territories.
This year has witnessed continuing growth in consumer awareness of sleep and sleep quality and how this impacts on all areas of people's daily lives.
The growing recognition of the role of sleep and recovery in physical and mental health, in relationships and in sporting and professional performance underlines the market opportunity for Rhinomed's products.
While Mute(TM) addresses a significant unmet need as a standalone snoring aid in the under-serviced snoring market, we are also assessing its potential as a combination therapy for mandibular advancement (or dental) splints and other therapies, where compliance is a key clinical challenge.
Mute(TM) has now been available online since December 2014 and we are establishing distribution through the fragmented Australian pharmacy market and through GP clinics and sleep specialists.
There are two very important points to which I draw shareholders' attention: Firstly, customers are beginning to reorder Mute(TM) regularly, and secondly, medical practitioners are recommending Mute(TM) to their patients.
This reinforces our confidence about the efficacy of the product in consumer's hands and the potential lifetime value of a customer in this significant market. It also underlines the commercial opportunity afforded by a product pipeline which delivers value to all parts of the value chain - from consumer and patient, through to dental specialists, clinicians, GPs, hospitals, sleep centres and other sleep device companies. We are building our internal capabilities to ensure we are able to capture and build upon the opportunities this creates as quickly as possible.
A little over two years ago, we began the process of rebuilding Rhinomed's intellectual property and technology portfolio and monetising its technology. With two products on the market and a strong development pipeline, Rhinomed is fundamentally different to the Company that existed then. I am confident that the Company is well placed to pursue its mission to revolutionise the way people breathe, sleep and take medication.
Martin Rogers
Chairman
To view the report, please visit:
http://media.abnnewswire.net/media/en/docs/ASX-RNO-430834.pdf
About Rhinomed Limited

Rhinomed Limited (ASX:RNO) is a Melbourne based technology firm with a focus on nasal, respiratory and breathing management technologies. Rhinomed is seeking to radically improve the way you breathe, sleep, maintain your health and take medication. The company is rapidly commercializing its platform and has brought two products to market that are now sold globally. For more information, go to www.rhinomed.global

Follow the Turbine on Twitter at @theturbinecom
Follow Mute Snoring on Twitter at @mutesnoring
Rhinomed Ltd
Michael Johnson, CEO
T: +61-3-8416-0900
F: +61-3-8080-0796
E: mjohnson@rhinomed.com.au
WWW: www.rhinomed.com.au

Related CompaniesRhinomed Limited