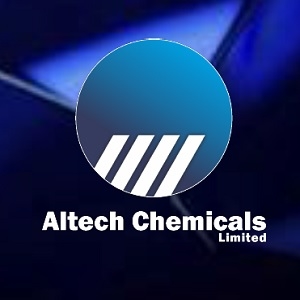 Mitsubishi Signs High Purity Alumina Sales Agreement
Perth, Sep 24, 2015 AEST (ABN Newswire) - Altech Chemicals Limited (Altech/the Company) (

ASX:ATC
) has signed a sales and distribution agreement (Agreement) with Mitsubishi Corporation's Australian subsidiary, Mitsubishi Australia Ltd (Mitsubishi) for its proposed high purity alumina (HPA) product. The Agreement appoints Mitsubishi as the exclusive seller and distributor of Altech's final HPA product to the Japanese market.
Highlights
- Altech signs sales & distribution agreement with Mitsubishi Corporation
- Mitsubishi Corporation is Japan's largest general trading company
- Exclusive distribution of HPA by Mitsubishi to the Japanese market
- Japan accounted for 21% of global HPA demand in 2014
Mitsubishi is Japan's largest general trading company with more than 200 bases of operations in approximately 90 countries worldwide. Mitsubishi employs a multinational workforce of approximately 70,000 people across some 600 companies. Mitsubishi has been engaged in long-term business with customers from around the world in virtually every industry, including energy, metals, machinery, chemicals, food and general merchandise.
In 2014, consumption of HPA in Japan was an estimated to represent 21% of estimated total global HPA demand for the year. The Japanese market will be important for Altech and the agreement reached with Mitsubishi provides the Company with the required marketing and distribution experience for its HPA in this market.
Altech's managing director, Mr Iggy Tan said that the Agreement with Mitsubishi marks another important milestone for the Company's HPA project. Mr Tan went on to say "we are delighted to partner with one of Japan's largest companies and a very reputable name worldwide".
"Altech's 4,000tpa HPA plant will position the Company not only as one of the world's largest producers of HPA, but also as one of the world's lowest cost producers of HPA", Mr Tan concluded.
About Altech Chemicals Ltd

Altech Chemicals Limited (ASX:ATC) (FRA:A3Y) is aiming to become one of the world's leading suppliers of 99.99% (4N) high purity alumina (HPA) (Al2O3).
HPA is a high-value, high margin and highly demanded product as it is the critical ingredient required for the production of synthetic sapphire. Synthetic sapphire is used in the manufacture of substrates for LED lights, semiconductor wafers used in the electronics industry, and scratch-resistant sapphire glass used for wristwatch faces, optical windows and smartphone components. There is no substitute for HPA in the manufacture of synthetic sapphire.
Global HPA demand is approximately 25,315tpa (2016) and demand is growing at a compound annual growth rate (CAGR) of 16.7% (2016-2024), primarily driven by the growth in worldwide adoption of LEDs. As an energy efficient, longer lasting and lower operating cost form of lighting, LED lighting is replacing the traditional incandescent bulbs.
Corporate
Iggy Tan
Managing Director
Altech Chemicals Limited
Tel: +61 8 6168 1555
Email: info@altechchemicals.com

Media Contact
Tony Dawe
Consultant
Professional Public Relations
Tel (office): +61 8 9388 0944
Email: tony.dawe@ppr.com.au
Related CompaniesMitsubishi Corporation








Altech Chemicals Ltd