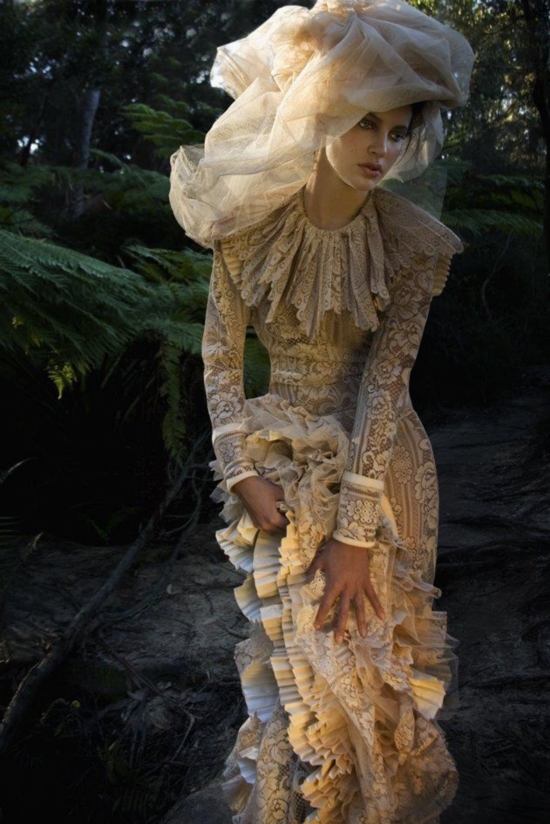 Designer Spotlight: Mariam Seddiq
New York, April 2, 2012 AEST (ABN Newswire) - (Global Fashion Wire) - Global Fashion Wire is pleased to introduce our latest Designer Spotlight: Mariam Seddiq. The The m a r i a m.seddiq woman is perceived to be strong independent, empowering and self sufficient.
After winning a scholarship with her graduate collection at the Whitehouse institute of Design, Mariam Seddiq completed her Masters at the renowned Academia Italiana Arte - Moda Design in Italy.
Her design aesthetic is juxtaposition of structured layering and fluid drapery. Seddiq draws much of her inspiration from her background and culture, which creates contemporary clothing with Unique twists.
Seddiq has already received her fair share of success showcasing her collections in New Zealand, Italy, and Australia. She had the privilege of meeting Vivienne Westwood and Eva Cavalli.
An applaud and approval from one of the world's best designers in Westwood surely cements the talent of this young designer. An Artist at heart. Seddiq was invited to produce a canvas on behalf of Beck's Bier for Marie Claire's Celebration of MAFW anniversary, which ranked in the top ten under Akira Isogawa and above Nicola Finetti. Seddiq's work has also featured in an installation at Exclusive club in Florence, and was selected by a well-known Italian Stylist/Artist to Showcase."
The m a r i a m.seddiq Autumn/Winter 12 Launching end of April, just in time for fashion week, will be consisting of minimalistic evening wear and fluid drapery with colourblocking yet maintaining a high visual effect to illuminate the physically powerful characters that manifest in today's women.
Menswear on its accord echo's the change in the roles of the sexes; his style is more articulated, soft and displaying masculinity in a feminine radiance.
He is not afraid of displaying his softer side to win attention yet at the same time he retains his hunter gatherer characteristics...
m a r i a m.seddiq homme will have a beautiful line of merino wool T's & long sleeve tops. This Merino wool range will keep the m a r i a m.seddiq man warm in winter and cool in summer. Merino wool is an investment piece in a mans wardrobe.
m a r i a m.seddiq wants to soon fast track from the one to watch, to the one everybody wants.
m a r i a m.seddiq website is coming soon, but to stay informed of this talented designer, Visit Mariam Seddiq blog or visit the Mariam Seddiq Facebook Page.
Mariam Seddiq Blog:
http://www.mariamseddiq.blogspot.com
Mariam Seddiq Facebook:
http://www.facebook.com/Mariam.SeddiqLabel
Source: Global Fashion Wire (
http://www.globalfashionwire.com
)
Related CompaniesGlobal Fashion Wire