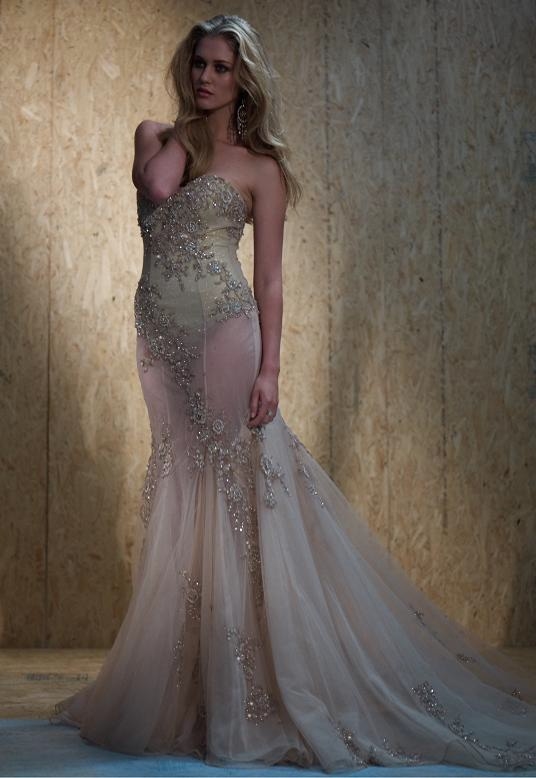 Designer Spotlight: Sylvia Lee
New York, Mar 26, 2012 AEST (ABN Newswire) - (Global Fashion Wire) - Aussie couture designer recruited for Diane Von Furstenberg design team in New York.
Sylvia Lee's, best birthday present arrived early this year when Pamela Trantalles, Director at Fashion Future and a board of influential Australian fashion industry members handpicked her to be a part of the Global MENTOR Program with none other than fashion icon and wrap dress queen, Diane Von Furstenberg.
Sylvia will be off to the Big Apple where she will call the Diane Von Furstenberg (DVF) head office and New York City home for the next four months.
Sylvia will be starting with the DVF team on April 11 - her birthday, to further develop her fashion industry experience and learn from one of the world's iconic designers and business woman.
Sylvia Lee, who has won various industry awards for design, courted controversy when she designed a see-through nude gown for Miss Universe Australia 2011. Worn by Scherri-Lee Biggs for the Miss Universe competition in Brazil last year, the $24K gown made international headlines, with claims that the dress was "too sexy" and "see-through" for prime time TV.
A last minute campaign and a change of heart by the show's producers eventually allowed Biggs to compete who made the semi finals.
The controversy seems to have done Sylvia a world of good. "I've been receiving a huge amount of enquiries from brides-to-be worldwide, asking for a replica of that dress", says Sylvia.
Since her Miss Universe success Sylvia has been in demand in the bridal and pageant circuit. She has also been in the celebrity dressing circles, recently dressing Lauryn Eagle for the up and coming Celebrity Apprentice Australia series.
Sylvia looks forward to her stint with Von Furstenberg and hopes to use this opportunity to enhance her skills and refine her craft. "Diane is an inspiration for me - she has been an influential industry figure for so long. Her career is one that I strive to emulate. She has a classic, timeless but always chic style and signature look that inspires me."
Expect big things from Sylvia on her return late July, when she will start working on the launch of her Spring/Summer 2013 collection.
"My collection then will be more refined, specialised and glamorous. This time around I will be focusing heavily on cocktail and evening dresses and aim to establish myself as the 'go to girl' for special occasion dressing."
As for New York, Sylvia plans to take a big bite out of the Big Apple with the ACER Tablet awarded by Acer ANZ- sponsors of the internship program.
"I'll be taking the dress with me in the hopes of collaborating with photographers and stylists and seeing how far I can go with that."
For more information visit Sylvia Lee's website at;
http://www.sylvialee.com
Or visit and Like Sylvia Lee Facebook page;
http://www.facebook.com/SylviaLeeDesigns
About Sylvia Lee
An engineer-turned-designer, Sylvia Lee is a pursuing her lifelong dream of creating ethereal, sensual, original and award winning designs that bring out a woman's true and purest beauty.
"For the pure passion and desire to create beautiful designs that evoke emotions and accentuate sensual femininity..."
Sylvia Lee Designs bring out a women's inner beauty to shine on the outside, and redefine the feminine form for the modern woman. It celebrates femininity while expressing the strength, integrity, sophistication, charm and allure of today's young women.
Source: Global Fashion Wire (
http://www.globalfashionwire.com
)
Related CompaniesGlobal Fashion Wire