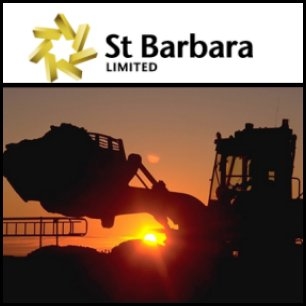 Sydney, Aug 25, 2009 AEST (ABN Newswire) - US stocks ended flat overnight in light trade volumes as the market was awaiting the economic data this week. The Dow Jones Industrial Average edged higher to its highest close in more than nine months.
The Australian market jumped higher yesterday on strong overseas leads, particularly lifted by comments from the US Federal Reserve. The benchmark S&P/ASX 200 index was up 135.5 points, or 3.16 per cent, at 4426.1 points. The broader All Ordinaries index surged 128.5 points, or 2.98 per cent, to 4434.2 points.
Key Economic Facts and Figures
The Australian Bureau of Statistics (ABS) said on Monday that new motor vehicle sales fell by 6.9 per cent, seasonally adjusted, to 75,006 units in July, from 80,559 units in June. It was the biggest monthly drop since January 2001 while the result in June was the best result in over four years
M&A News
Woolworths Ltd (ASX:WOW) is to enter the hardware sector with a takeover offer for Australia's second largest hardware retailer Danks Holdings Ltd (ASX:DKS). The offer is made by a joint venture entity owned by Woolworths and US home improvement retailer Lowe's Companies Inc (NYSE:LOW). The joint venture has offered A$13.50 per Danks share, valuing the company at A$87.6 million. The board of Danks unanimously recommends that Danks shareholders accept the offer in the absence of a superior proposal.
Important Corporate News
Suncorp-Metway (ASX:SUN) has reported a 40 per cent fall in annual profit after booking impairment charges in its banking business. Net profit for the year ended June 30 was A$348 million, down from A$588 million in the previous year.
Beverages company Foster's (ASX:FGL) booked a net profit for 2008/09 of A$438.3 million, up 292.3 per cent from A$111.7 million in the prior year. Foster's said it is well placed to take advantage of an upturn in economic conditions when it happens.
Slot machine producer Aristocrat Leisure (ASX:ALL) has reported a A$33 million loss for the first half of 2009-10, down from a profit of A$71.4 million in corresponding period a year ago. The company said it will exit about 30 low-margin markets in the next 12 months and warned it expects the rest of this year to remain tough.
Flight Centre (ASX:FLT) has posted a 72 per cent fall in annual net profit to A$38.164 million for the year to June 30, down from A$134.78 million in the previous financial year. The result was affected by A$59.4 million in one-off asset impairment and writedowns, plus $38 million in US trading-related losses and expenses.
Industrial building services and refrigeration company Hastie Group (ASX:HST) posted a 53 per cent rise in full-year profit to A$58.34 million in the year ended June 30, up from A$37.96 million in the previous year. The company said its four Australasian divisions together contributed more than 70 per cent of group revenue and over 75 per cent of EBIT.
Mirvac Group (ASX:MGR) reported a net loss of A$1.078 billion in the year ended June 30, compared with a net profit of A$171.8 million for the previous year. The result was affected by Investment Division property revaluations, writedowns and a loss on inventory.
Online employment group Seek Ltd (ASX:SEK) posted a 28 per cent drop in full year net profit to A$55.3 million for the year to June 30, from A$76.3 million last year. But the company said its business fundamentals remained strong despite the job advertisements declined amid the economic downturn.
Centro Retail Trust (ASX:CER) reported a net loss of A$2.68 billion for the year to June 30 2009, compared with a loss of A$867.71 million in 2008. The loss is primarily attributable to a number of non cash items including property devaluations and derivative mark-to-market adjustments.
Paint company Wattyl (ASX:WYL) booked a net loss of A$1.5 million for the year ended June 30, 2009 after lower sales in Australia and New Zealand, compared to a net profit of A$11.7 million in the prior financial year. Wattyl said the outlook remained uncertain but the company expected a modest improvement in the 2010 financial year.
APA Group (ASX:APA) has reported a rise in net profit for the year ended June 30 rose 17.2 per cent to A$78.77 million from the previous year. The result was driven by the strong performance and growth of its gas transportation businesses.
St Barbara Limited (ASX:SBM) Gold production up 52% to 239,000 ounces (2008: 157,000 ounces) at a cash operating cost of A$829 per ounce (2008: $555).The gold price assumed in Ore Reserve calculations was A$1,075 per ounce for fiscal year 2010 production and A$850 per ounce. St Barbara Ltd Mineral Resources including Ore Reserves at 30 June 2009 were 102.7 million tonnes at 2.9 g/t for 9.5 million ounces.
Michelle Liang
Asia Business News Asia Bureau
Tel: +61-2-9247-4344
Email: michelle.liang@abnnewswire.net
Related CompaniesWoolworths Limited








Wattyl Limited






Suncorp Group Limited








St Barbara Limited







SEEK Limited









Mirvac Group







Lowes Companies, Inc.







Hastie Group Limited






Fosters Group Limited







Flight Centre Travel Group Limited







Danks Holdings Limited






Centro Retail Group







Aristocrat Leisure Limited






APA Group