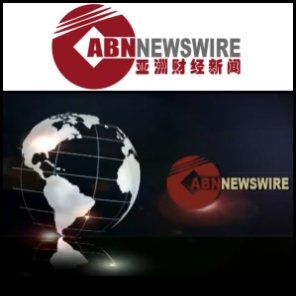 Occupational and Medical Innovations Ltd (ASX:OMI) Announce First Major US Retractable Safety Syringe Order
Brisbane, Dec 21, 2007 AEST (ABN Newswire) - Occupational & Medical Innovations Limited (ASX: OMI) today announced the receipt of its opening US sales order from its leading North American distributor for the auto retractable safety syringe.
The initial sales order ("ISO") from the recently-signed distributor represents approximately 30% of the minimum committed volume in the first year of the distribution contract.
OMI has previously stated that the Company's top-line revenue will increase by approximately USD$ 4.3 million in calendar 2008, based on minimum committed Year One order volumes. Up to 50% of this revenue is expected to be received by 30 June 2008.
Orders during 2008 are expected to cover the OMI Auto Retractable Safety Syringe across the 1, 3, 5 and 10ml gauge specifications.
OMI Chairman David Shirley said the product would carry the distributor's private label and be distributed to acute care facilities, primary care facilities and ambulatory surgery centres (the equivalent of Australian 'day surgery' centres).
"This initial sales order is a significant step in our ambitions to become a major player in the global medical device industry," Mr Shirley said.
"To be a serious international player in this industry we must gain a strong foothold in the US market through deals with major distribution companies," he said.
OMI CEO Matthew Austin said the Company was delighted with this initial order which highlighted international confidence in OMI's syringe.
"We believe we have developed an industry-leading syringe product and its quality, superior functionality and safety is now being recognised internationally by major industry players," Mr Austin said.
"To see the initial vision of OMI's founder, Mr Bruce Kiehne, coming to fruition is particularly satisfying" he said.
Manufacturing for the ISO will commence immediately to enable delivery early in the New Year.
About Occupational & Medical Innovations Limited - www.omiltd.com
Occupational & Medical Innovations Limited ('OMI') was listed on the Australian Stock Exchange (ASX) in August 2000. OMI's products include the OMI Auto Retractable Safety Syringe, OMI Safety Scalpel and the OMI Safe IV Access Valve.
About OMI's Auto Retractable Safety Syringe
The OMI Auto Retractable Safety Syringe offers simple, one-handed activation that is part of the natural action of using a standard syringe. After all fluid is expelled, the needle automatically retracts into the syringe plunger, in the process destroying itself by breaking the needle hub and the piston seal. The needle tip lodges inside the plunger rod once activated, keeping the contaminated sharp out of reach. This provides a second level of safety for users. The OMI Auto Retractable Safety Syringe is available in a range of popular size and gauge combinations.
About Cardinal Health - www.cardinal.com
Cardinal Health is an $87 billion, global company serving the healthcare industry with products and services that help hospitals, physician offices and pharmacies reduce costs, improve safety, productivity and profitability, and deliver better care to patients. Cardinal Health customers are global retail and mail-order pharmacies, hospitals, medical centres, clinics, physicians, pharmacists and other providers of health care. With a focus on making supply chains more efficient, reducing hospital-acquired infections and breaking the cycle of harmful medication errors, Cardinal Health develops market-leading technologies. The company is also one of the largest distributors of pharmaceuticals and medical supplies worldwide, distributing one-third of all pharmaceuticals, medical, lab and surgical products in the U.S. from manufacturers to providers of health care. Each day, Cardinal Health makes more than 50,000 deliveries to 40,000 customer sites, including hospitals, pharmacies and other points of care. Cardina l Health is Ranked No. 19 on the Fortune magazine's list of the 500 largest U.S. corporations.
About iSentric Ltd

iSentric Ltd (ASX:ICU) is engaged in the business of provision of software-based mobile telecommunications and technology business in the Asia-Pacific market. The Company's business divisions include Enterprise Mobility, Digital Payments and Digital Media Services. Its Enterprise Mobility division includes Enterprise Mobile Messaging, Digital Banking, Enterprise Mobile Application Development and Mobile Device Management. Its Digital Payments division includes Operator Billing, Mobile Banking and Hybrid E-Wallet. Its Digital Media Services division includes Content Creation and Content Distribution. The Company distributes digital content through a range of channels and platforms, including Mariku.asia, Telco branded platforms and third-party advertising networks. The Company creates and aggregates a range of digital content for the mass consumer market, including games (mobile and desktop), news feeds (sports, financial, local, international and entertainment) music and videos.
David Shirley
Non-Executive Chairman
Occupational & Medical Innovations Limited
Telephone: 61 7 3451 7000
Related CompaniesiSentric Ltd