loading.........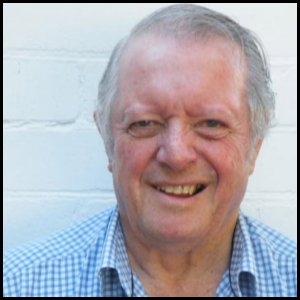 Sydney, Oct 18, 2010 (ABN Newswire) - FINANCE VIDEO: Launch of Trevor Sykes New Book Six Months of Panic and Presentation - Can There Be Another GFC?
Trevor Skyes is one of Australia's leading finance writers. In a journalistic career spanning more than half a century, he has been Editor of The Bulletin, Editor-in-Chief of Australian Business and Assistant Editor of The Australian Financial Review and Melbourne Bureau Chief of the Australian Financial Review. He is also the creator of the Pierpont column in which he assumes the identity of a crusty old clubman who surveys the financial world and its scandals through the bottom of a brandy glass at the Croesus Club. His previous books include The Money Miners (covering the Poseidon boom of 1969 - 70), Two Centuries of Panic, (a history of financial collapses since the arrival of the First Fleet), The Bold Riders (surveying the excesses of the 1980s) and Operation Dynasty (on Warwick Fairfax's takeover of the Fairfax empire).
Trevor Sykes is also on the board of AusTex Oil Limited (

ASX:AOK
) as a Non-Executive Director (appointed 11 August 2007). He is currently a Director of Mitchell Corporation, the largest trucking company in WA, specialising in logistics services for the resource industry. He was also a Director of the listed exploration company Copper Range Limited (

ASX:CRJ
)(August 2006 to October 2007). He is a member of the SA Mining & Petroleum Expert Group which promotes resource development in that state and a Patron of the Sydney Mining Club.
View this videocast here:
http://www.abnnewswire.net/multimedia/en/63969/Trevor-Sykes
Books by Trevor Sykes:
- the Bold Riders
Published: September 1994
Re-Published: August 1996
Just as Trevor Skyes' Two Centuries of Panic has become the classic, definitive history of corporate collapses in Australia from the 1820s to the 1970s, The Bold Riders is the classic history of the collapses that followed.
- Money Miners
Published: May 1995
- Two Centuries of Panic
Published: December 1998
A new edition of the classic contribution to the history of business in Australia, Two Centuries of Panic will fascinate all who are interested in money, and in the people who make it.
the soon to be released - Six Months of Panic
Published: November 2010
A roller coaster of a ride through the boom and bust that led to the 'GFC', by Australia's most acclaimed business writer.
Trevor Sykes
Author and Legend in Mining

Allen & Unwin
Tel: +61-2-8425-0100
Fax: +61-2-9906-2218
http://tinyurl.com/2degq5d
Related CompaniesSydney Mining Club





Caravel Energy Limited
Aspermont Limited