Cervantes Corporation Limited
ASX:CVS ISIN:AU000000CVS7

Cervantes Corporation Limited (ASX:CVS) is an emerging gold explorer and aspiring gold miner. It has built up a portfolio of gold properties in well-known and historically producing gold districts with a strategy to apply novel exploration and development thinking. Cervantes has identified opportunities in those districts that were overlooked by previous explorers. The company is committed to maximizing shareholder value through the development of those opportunities.

Latest Headlines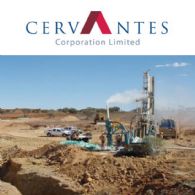 Cervantes Corporation Limited (ASX:CVS) submit the financial report of the consolidated group for the half year ended 31 December 2018.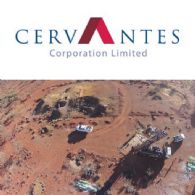 Cervantes (ASX:CVS) wishes to announce the updating of the Mineral Resource for its 100% owned Albury Heath Mine deposit and plans for further exploration work in the Albury Heath Project area.
News
###
17,387 COMPANY PROFILE VIEWS
Company Data
Headquarters
Shop 11 South Shore Piazza
85 The Esplanade
South Perth WA 6151
Australia
Telephone
61-8-6436-2300
Fax
61-8-9367-2450
Principal Sector
Mining
Principal Industry
Mining & Metals&nbsp
Homepage