---
Jameson Resources Limited Company Summary
Jameson Resources Limited is an Australia-based company engaged in mineral exploration. The projects of the Company include Ora Branda Project in Western Australia and Errabiddy Project in Gascoyne Province. The Ora Banda Project is located 65 kilometers north-west of Kalgoorlie in the historical gold mining district of Ora Banda. The Errabiddy Project comprises two Exploration licence applications covering an area of 400 square kilometers in the Gascoyne Province of Western Australia. The Project is considered prospective for palaeo-channel hosted uranium mineralisation.
---
Key Developments: Jameson Resources Limited
Australischer Marktbericht vom 18. April 2011: Conquest Mining (ASX:CQT) meldet starke Produktion in der Goldmine At Pajingo im ersten Jahresquartal
APR 18, 2011 12:00 - Article Views: 4,682
Der australische Marktbericht vom 18. April 2011 beinhaltet: Conquest Mining Limited (ASX:CQT) meldete starke Produktion in der Pajingo-Goldmine in Queensland in ersten Jahresquartal; Waterberg-Kohleprojekt von Firestone Energy Limited (ASX:FSE) wird von der Industrial Development Corporation of South Africa finanziert; Jameson Resources Limited (ASX:JAL) will bis zu 100% des Kohleprojekts von Crown Mountain in Kanada erwerben; BrightStar Resources Limited (ASX:BUT) wird 75% am Goldprojekt von Miyabi in Tansania verdienen.
Australischen Markt Bericht der 13. Februar: Sorgen um die US und australische Stimulierungspakete.
FEB 13, 2009 13:00 - Article Views: 10,781
Gestern hat der australischen Markt höher geschlossen, inmitten Erwartungen, dass die Schulden-Beladen Rio Tinto den 30 Mrd AUD Abschluss mit dem chinesischen Stahlproduzenten Chinalco bekanntgeben würde. Der Benchmark S&P/ASX200 Index stieg um 39,9 Punkte oder 1,15 Prozent auf 3514,3, während die breiteren ALL ORDINARIES stieg 40,4 Punkte oder 1,18 Prozent auf 3458,5. Heute werden Investoren auch auf die Verfahren der Regierungs 42 Mrd AUD Wirtschafts-Stimulierungspaket anblicken, da das Parlament eine neue Version debattieren wird, nach dem Senat die Regierungs ersten vorgeschlagenen Plan abgeleht hat.
55,496 COMPANY PROFILE VIEWS
Diese Seite wurde besucht: (letzten 7 Tagen: 6) (letzten 30 Tagen: 103) (seit Veröffentlichung: 4886)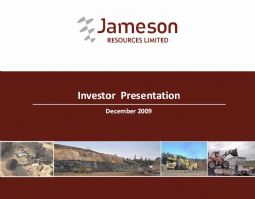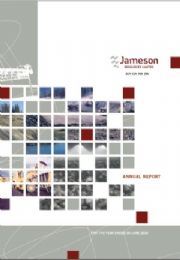 Companies in the News
ABN Newswire on iPhone/iPad
Mobile Video TV
Scan with your Mobile Phone to view ABN Newswire Video Channel on Mobile