Monster Digital, Inc. (NASDAQ:MSDI) Tapping into Fast-Growing VR Market with High-Performance Cameras, Headsets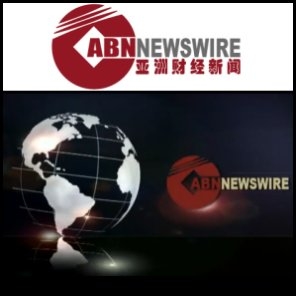 New York, New York, 08:30 EST Feb 02, 2017 (NetworkNewsWire) – Until recently, virtual reality was typically the stuff of science fiction, a concept so innovative and unusual that it seemed highly unlikely to become reality anytime soon. For years, the concept remained almost exclusively tied to the futuristic images depicted by movies such as TRON or The Lawnmower Man. However, with rapid technological advancements in recent years, and due to the efforts of companies such as Facebook (

NASDAQ:FB), with its Oculus VR, and Sony Corporation (

NYSE:SNE), with its PlayStation VR, virtual reality has now become a part of our day-to-day lives, already having multiple applications in a number of industries, from health care to manufacturing, education, music, athletics and more.
Estimated to reach $126 billion by 2020, this fast developing market presents numerous growth opportunities for developers of VR products, apps and accessories. Simi Valley, CA-based Monster Digital, Inc. (

NASDAQ:MSDI), a highly versatile designer and manufacturer of state-of-the-art consumer electronics and related products, has already seized the opportunity with its exclusive line of virtual reality products that includes high definition cameras and headsets, all designed and commercialized under its own brand.
Founded in 2010, Monster Digital is committed to manufacturing and delivering premium products and accessories for consumers and professionals who demand and expect to receive the very best. Its VR Product line includes the recently launched Monster Vision™ 360-degree VR camera, the Monster Vision™ VR camera set, two types of VR headsets (one of which has integrated headphones), and related accessories such as a waterproof VR camera case. The Monster Digital™ VR cameras allow users to record their adventures in a new way and to then share them with their friends and family or experience them from an entirely new perspective due to the 360-degree viewing capabilities.
In addition to VR products, the company also manufactures and commercializes a line of premium action sports cameras such as the high resolution Monster Digital™ Vision Plus 1080p+ camera and the more cost-competitive 720p action sports camera. Most of these models were on display at the Consumer Electronics Show in Las Vegas in early January.
Monster Digital also offers advanced data storage and memory products for use in mobile devices, cameras, tablets and more. The company's data storage products are built to offer rapid transfer rates and high performance packed in a rugged, sturdy design. Available in multiple capacities, these memory products aim to help users achieve the best performance out of their devices. Additionally, Monster Digital designs the latest technology when it comes to solid state drives (SSD). The company's SSDs offer peak performance and safe storage and are available both as external drives for desktop and laptop users, as well as internal upgrade kits for Apple (

NASDAQ:AAPL) Macbook® and Intel (

NASDAQ:INTC) Ultrabook® users.
For more information, visit www.MonsterDigital.com
About NetworkNewsWire
NetworkNewsWire (NNW) provides news aggregation and syndication, enhanced press release services and a full array of social communication solutions. As a multifaceted financial news and distribution company with an extensive team of journalists and writers, NNW is uniquely positioned to best serve private and public companies who need to reach a wide audience of investors, consumers, journalists and the general public. NNW has an ever-growing distribution network of more than 5,000 key syndication outlets across the country. By cutting through the overload of information in today's market, NNW brings its clients unparalleled visibility, recognition and brand awareness. NNW is where news, content and information converge. For more information, visit https://www.networknewswire.com.
Please see full disclaimers on the NetworkNewsWire website: https://www.networknewswire.com/disclaimer.
Source:NetworkNewsWire
Contact:

NetworkNewsWire (NNW) 
New York, New York 
www.NetworkNewsWire.com
212.418.1217 Office 
Editor@NetworkNewsWire.com
Related CompaniesSony Corporation






NetworkNewsWire.com
Monster Digital, Inc.
Intel Corporation






Facebook, Inc.
Apple Inc