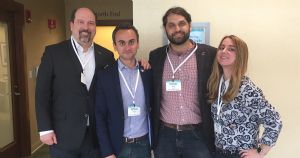 Boston, Aug 4, 2016 (
Global Fashion Wire
) - In the latest episode from
Fashion Is Your Business
(FIYB), the world's top fashion and tech podcast, the team meet up with Mounir Zok to discuss the secret of sports success.
Athletic technology and innovation ...
Mounir Zok
, Director of Technology and Innovation for
The US Olympic Committee
(Team USA), joins
Marc Raco
,
Rob Sanchez
and
Nataliya Makulova
at
The 2016 Smithers Apex WEAR Conference
in Boston, MA.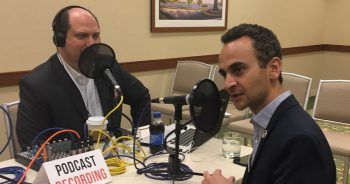 Secret Sauce, International Influences, Range of Innovation
Zok describes his role as the person who sits down with athletes and coaches, helping them get as many medals as possible by helping to develop the secret sauce of sports success and closing the 1% gap. International differences in innovation, the impact of people from varying backgrounds and skills being at same table, true innovation and a wealth of knowledge, and the value of originating from Lebanon. Looking at the range of innovation, functional fibers, tracking, coaching, all technology, injectionable technology, environments, in bedrooms and gyms, analytics, and AI. Plus, applications for paralympic athletes.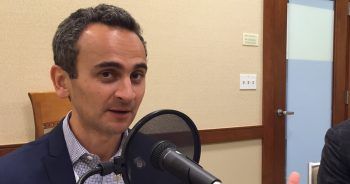 Virtual Reality, What Become Public, and Three Rules
With Olympics nearing, making sure the team has everything ready to execute plans. Helping with stress and pressure in advance, using virtual reality to recreate venues, simulated audio, press, lights, and pinpointing specific moments that require coaching. What becomes public vs. stays secret, three rules to the mission including assuring technology is humanized, technology must interact with athlete, (not the other way around), real time rewards. How applications of technology cannot expect athlete to alter training or performance.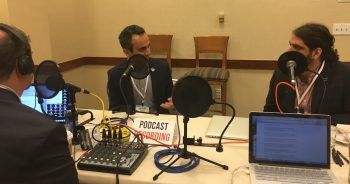 Future Olympians, standardization, and superheroes
Technologies developed which have become mainstream, using data from Olympics to look at future. The important exploitation of the fact that the team is holding the best athletes in hand, create baseline for future generations, and the opportunity to be working with outlying talent that would normally be hard to standardize. Off the Grid Questions touch on war-torn Lebanon, Ironman, and superhero movies.
Podcast:
Play in new window
|
Download
Subscribe:
iTunes
|
Android
|
RSS
Visit FIYB for more podcasts or to stay up to date at:
FACEBOOK
|
TWITTER
|
LINKEDIN
|
INSTAGRAM
|
WEBSITE
|
Produced by
Open Source Fashion
.
Technical support provided by
Fashion Media Center
.
About Fashion Is Your Business (FIYB)
Fashion Is Your Business is the world''s top fashion and tech podcast. The informative and fun weekly show is produced and hosted by business strategist Rob Sanchez (Open Source Fashion, Anvil Venture Partners), fashion technology community builder Pavan Bahl (Open Source Fashion) and comedian and entrepreneur Marc Raco (Open Source Fashion, Monkey Radio and The Hope Is Project), along with revolving guest hosts. Lighthearted and boisterous, Fashion Is Your Business ("FIYB") features discussions inspired by recent news, useful in-depth interviews with industry notables, a platform for business leaders to announce startups and milestones, and commentary about virtually anything in between, making insights into business and technology within the fashion industry entertaining, meaningful and accessible. Follow FIYB on Twitter, Facebook or Instagram @fashionbizshow.
Rob Sanchez, COO
Open Source Fashion
Phone: +1-917-720-2537
www.os-fashion.com
Related CompaniesOpen Source Fashion
Fashion Is Your Business (FIYB)