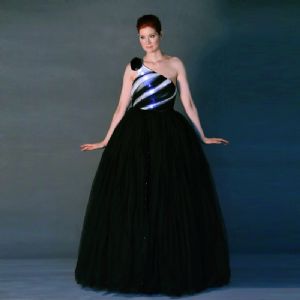 Netherlands, July 8, 2016 (
Global Fashion Wire
) -
360Fashion
& Tech "Fashion Tech Day Amsterdam" on July 9th hosted by Makerversity. Take part in a day of fashion tech demonstrations, panel discussions, workshops, and an exhibition of smart fashion. This is going to be epic during Amsterdam Fashion Week!
July 9th get ready to step into the #FutureOfFashion and #FashionTech!
This event open all day to the fashion, artistic, and tech communities to attend and is free to enter.
This is an amazing opportunity to see fashion and technology up close, ask questions, and try it on for yourself. Each collection of Smart Fashion garments and accessories on display gives a glimpse at the future of fashion.
Take part in a day of fashion tech demonstrations, panel discussions, workshops, and an exhibition of smart fashion.
#
RoboticDress Workshop
#
LED Ribbon Workshop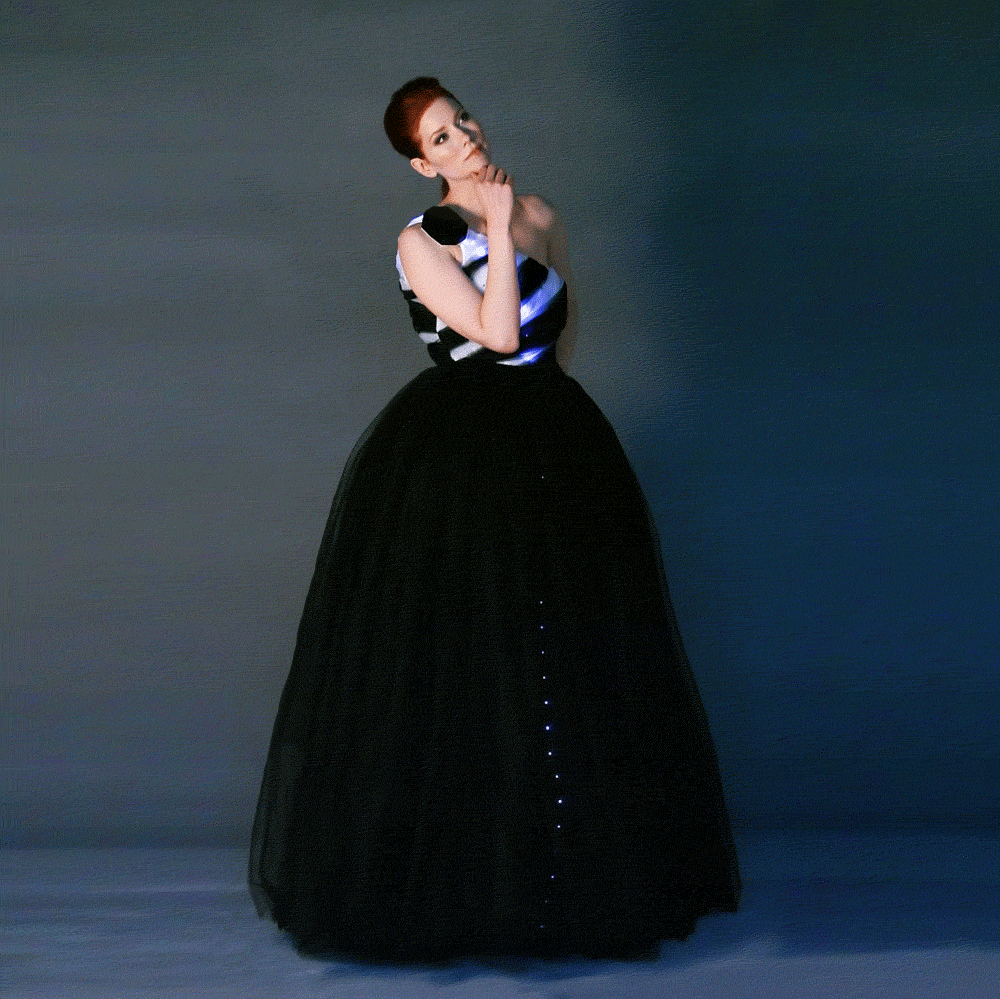 Send us a tweet today to tell us what you think:
@360fashion #ftday #360Fash
For the full program click
here
.
Do you have a smart fashion project?
If you have a fashion tech project that you would like to showcase, please contact Lisette Vonk: [ t.e.vonk @ hva . nl ]
"Fashion Tech Day Amsterdam"
Makerversity Amsterdam
Kattenburgerstraat 7, Building 027E, Amsterdam 1018 JA.
Saturday, July 9th: 11:00am to 7pm .
Free to enter all day. Workshops are paid.
AGENDA
11:00 -11:15
Intro Speech 360Fashion Network +
Fashion Technology Lab
11:15 - 11:40
Tour of Makersversity & Equipment
11:45 - 12:15
Flash Talk
3D printing in Fashion Victor Portes
12:15 - 12:45
Demo
How to Integrate LED Ribbons into LED Bags
Anina Net, 360Fashion Network
12:45 - 13:10
Flash Talk
Future of Fashion Amber Slooten
13:15 - 13:45
Flash talk
Kimbow (Thermochromatic Clothing)
Eef Lubbers & Malou Beemer
13:45 - 15:45
WORKSHOP
How to Create a Robotic Dress
Signup Required (
Click Here
)
16:00 -16:45
Panel Discussion
Our Future Fashion World
Anina Net (360Fash Tech Kits), Paulien Routs (Solar Powered Clothing Pauline van Dongen), Ineke Siersema (AMFI VR Fashion Experience), Miranda Hoogervorst (Journalist at Miranda Writes), Victor Portes (3D Printing & Fashion), Mark van Woutenberg (IOT & Smart Cities)
17:00-17:30
Flash Talk
Impacts of 3D Printing
Victor Portes
18:00-18:25
Flash Talk
Fashion Tech without Coding or Soldering
360Fash Tech Kits
18:30 - 19:00
Closing Words & Networking
SIGN UP NOW
ROBOTIC DRESS WORKSHOP
A workshop for experiencing how to create your own robotic dress using the
360Fash Tech Kits
- maker kits for fashion designers to be able to create their own tech enabled clothing without coding or soldering.
Get your tickets
here
.
Follow, Subscribe or Like 360Fashion Network @:
FACEBOOK
|
TWITTER
|
YOUTUBE
|
TUDOU
|
WEIBO
|
WEBSITE
|
About 360Fashion
We are an international fashion technology company using unique set of tools that we developed to help International and Chinese brands interact with their customers in new ways. The tools include custom mobile e-commerce apps, augmented reality, 3D, and interactive wearable computing integration. We help the brands gain new digital customers internationally through our fashion events, our apps, and integrating wearable technologies. Our apps work with taobao and international e-commerce, along with western and Chinese social media. We have been innovative leaders in this area since 2005. For more information: www.360fashion.net | info @ 360fashion . net
About Fashion Technology Lab
Fashion and Technology Lab is a new generation of lab and observatory dedicated to fashion, luxury and beauty brands, retailers and investors. Our mission: Inspire, support and accompany brands and retailers in their growth and tranformation through innovation and differentiation. Our expertise: - Fashion Technology Lab is a pioneer in digital transformation for fashion, luxury and beauty industries'''' brands and retailers. - Founders are experienced senior professionals from management consulting, entrepreneurship and venture capital and have worked at CEO and C-Suites level for Fortune 500 companies and prestigious international groups, brands and retailers. Fashion Technology Lab is headquartered in Paris, and has business representations in London, New York, Los Angeles, San Francisco and Shanghai.
360Fashion Network HQ
Phone: +1-231-9462827
Email: info @ 360fashion . net

360Fashion Network China
Phone: +86-18511403360
Email: info @ 360fashion . net
www.360Fashion.net
Related CompaniesFashion Technology Lab
360Fashion