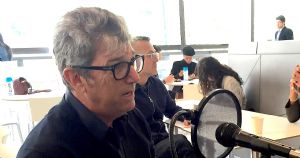 Sydney, June 28, 2016 (
Global Fashion Wire
) - Fashion mogul Andrew Rosen of Theory ...
Andrew Rosen, co-founder and CEO of
Theory
, joins
Pavan Bahl
,
Marc Raco
and
Liz Bacelar
on location at the
Fashion, Culture and Design UNCONFERENCE
in New York City.
Listen to the podcast:
Andrew Rosen, Theory - A Seam In The Market
Evolving, Resonating, and Killing the Mystery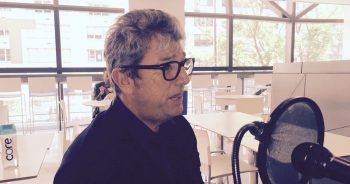 Rosen talks about the 1997 genesis of Theory, working with great talents and minds, the disruption of Fashion Week, how the world and industry are changing, that every part of the fashion industry must evolve and change, and reinventing the business platform. He touches on methodology, what it takes to resonate, the way one must look at reaching consumer, ways the industry is more complex and global, rethinking the prior approach, and how some worry about killing the mystery.
Authenticity, Inspiration and Innovation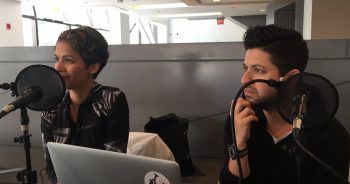 How companies must have authentic voices and inspire consumers, moving fast, how good clothes can overcome everything, the innovation of designing and manufacturing, what it takes to succeed and what successful companies do well.
The Future, Collaboration, and That One Name
What excites and inspires Rosen the most, learning new ways of doing business and innovations, how he sees an abundance of opportunity, changing the paradigm, why collaboration is important, advice for those who want to break into the industry, finding a seam in the market, and the opportunity to differentiate. Plus, the one name he was willing to mention. And bagels.
Listen to the podcast:
Andrew Rosen, Theory - A Seam In The Market
Subscribe via:
iTUNES
|
ANDROID
|
RSS
|
Visit us for more podcasts or to stay up to date at:
FACEBOOK
|
TWITTER
|
LINKEDIN
|
INSTAGRAM
|
WEBSITE
|
About Fashion Is Your Business (FIYB)
Fashion Is Your Business is the world''s top fashion and tech podcast. The informative and fun weekly show is produced and hosted by business strategist Rob Sanchez (Open Source Fashion, Anvil Venture Partners), fashion technology community builder Pavan Bahl (Open Source Fashion) and comedian and entrepreneur Marc Raco (Open Source Fashion, Monkey Radio and The Hope Is Project), along with revolving guest hosts. Lighthearted and boisterous, Fashion Is Your Business ("FIYB") features discussions inspired by recent news, useful in-depth interviews with industry notables, a platform for business leaders to announce startups and milestones, and commentary about virtually anything in between, making insights into business and technology within the fashion industry entertaining, meaningful and accessible. Follow FIYB on Twitter, Facebook or Instagram @fashionbizshow.
Rob Sanchez, COO
Open Source Fashion
Phone: +1-917-720-2537
www.os-fashion.com
Related CompaniesTheory
Open Source Fashion
Fashion Is Your Business (FIYB)