New York, June 23, 2016 (
Global Fashion Wire
) - The store is dead, long live the store? There might have been talk within the fashion industry and others that the physical store was on it's way out and that more and more people were going to shop exclusively online. Well, rumors of the store's death have been greatly exaggerated. People are still shopping offline, however it is clear that the physical store needs to better fit the customers' needs. Some of it is that the store being more connected to the online shopping experience, so much so that the transition is near seamless. What a lot of brands are focusing on now, however, is improving the experience of shopping with the fitting room especially being the site of a lot of innovation.
Listening to Fashion Is Your Business episode #104, ("
Innovative Fashion Nerds
") with guest Scott Emmons of Neiman Marcus' Innovation Lab, you can tell that big brands are taking these innovations seriously.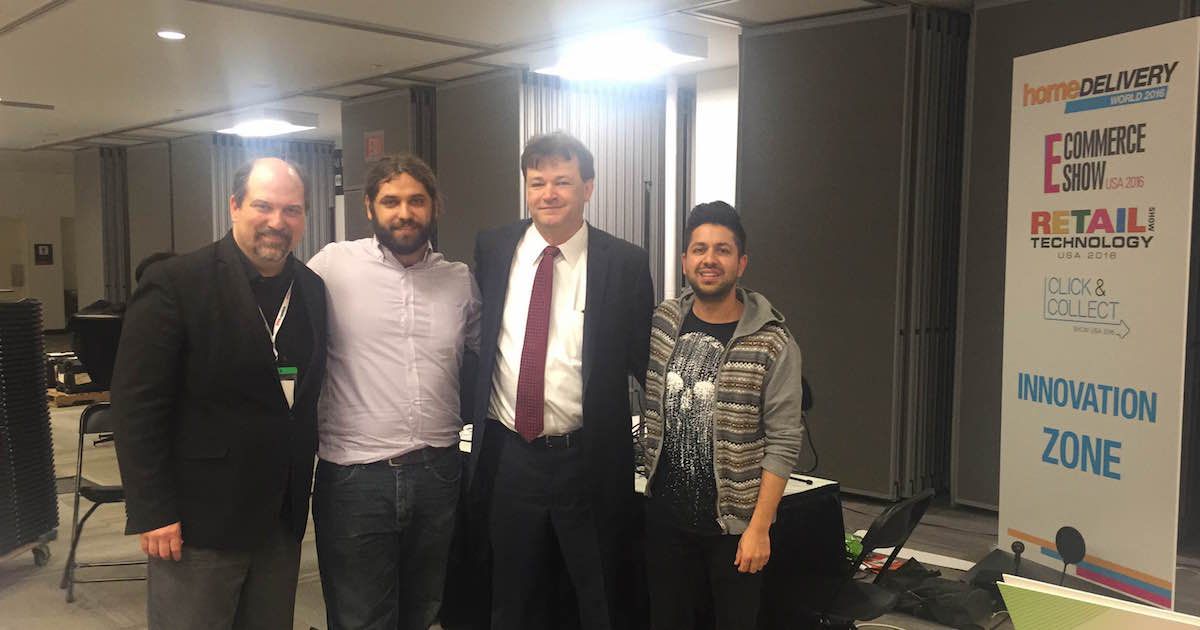 - Listen to the Podcast
here
.
So what kind of technology are these brands looking at to improve their stores? Some of these might be familiar to both readers and listeners.
Fitting Room Tracking
One that immediately comes to mind, is
AlertTech
, which Pavan mentions in the episode.* Born out of the simple idea of letting customers get the attention of store associates in the fitting room using call buttons, the company has evolved with current technology which allowed them to figure out more and newer ways to improve the fitting room experience for both customers and brands. The company's
Sense System
allows store associates to track occupancy. From there, stores can also install the
Room Valet
system, which is an iOS app that help keep track customers, rooms and items and the
Datapult
system allows stores to analyze data to understand trends and behaviors.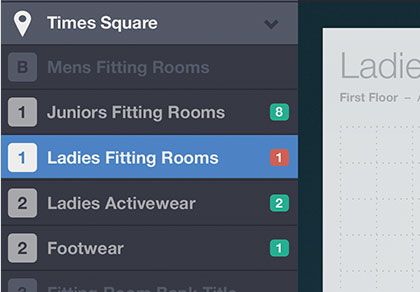 The prevailing idea that drives AlertTech's innovation is that store associates should be empowered to do their jobs. AlertTech's technology does a lot of the tracking that would normally preoccupy sales associates and store managers along with helping customers. By making it just that much easier, store employees are to spend more time providing a customized experience and more human interactions with customers.
The company's clients include Nike, H&M, American Eagle and Calvin Klein which is proof of big name stores taking their fitting rooms seriously.
The Magic Mirror
The other important fitting room tech that major brands are trying out is the magic mirror. (They aren't literally the ones from fairy tales, but they possibly were inspired by them.)
MemoMi
has created what they call the "Memory Mirror," which Scott mentioned in the podcast. It's something of a large HD camera. It allows customers to see themselves from all sides, compare outfits, see how certain clothes look in certain colors and share the looks with friends. The mirror gives a lot of control to the customer, both by saving time spent on trying outfits more than once and being able to share the look on their devices. One Memomi's major clients is Neiman Marcus who have already implemented the mirrors in some of their major locations.
However, Memomi and Neiman Marcus aren't the only collaboration in the magic mirror space. eBay and Rebecca Minkoff have also teamed up to implement what is being called the "connected wall." Whereas the Memory Mirror acts as a camera, the wall acts as a shoppable screen. Customers use the screen to change lighting, call for assistance and even order drinks. Most importantly, they can see if their items are available in other sizes and colors and ask for them. They can even complete the purchase right there in the dressing room.
What this does for the customer, is that it allows the fitting room to become something of a command center. The customer doesn't have to hope that the store associate remembered the items they need nor venture out into the store themselves. Allowing customers to relax and to do things at their convenience, helps keep the shopping experience less stressful.
These walls aren't just making things easier for customers. The store is able to collect data, such as tracking what items are popular collectively and locally.
As mentioned in
our recap
of the FIYB
episode
with AlertTech:
"Customers in fitting rooms are more likely to buy than those who don't (roughly 70% compared to 10%)."
So it's no surprise that companies are investing in improving fitting rooms and the overall shopping experience now that the technology has presented itself. (They can make it better, faster, stronger even.) Again, the physical store isn't dying, it just wasn't keeping up with current technology for a time and online shopping became more convenient. But now brands are taking cues from online shopping and shopping in-person has become a better experience. By embracing technology, stores are connecting with customers in exciting new ways.
About Open Source Fashion
Open Source Fashion are a business development firm with a focus in the fashion industry and related technologies. We help companies strategize, communicate and grow by offering an integrated and well-connected approach to cultivating opportunities. We welcome you to explore our educational content.
Author:

ALEX TUNNEY
Managing Editor
Open Source Fashion
www.os-fashion.com
Related CompaniesOpen Source Fashion
MemoMi Labs Inc.
Fashion Is Your Business (FIYB)
Alert Tech