Govt Kaehne #9-29 Well Permitting Update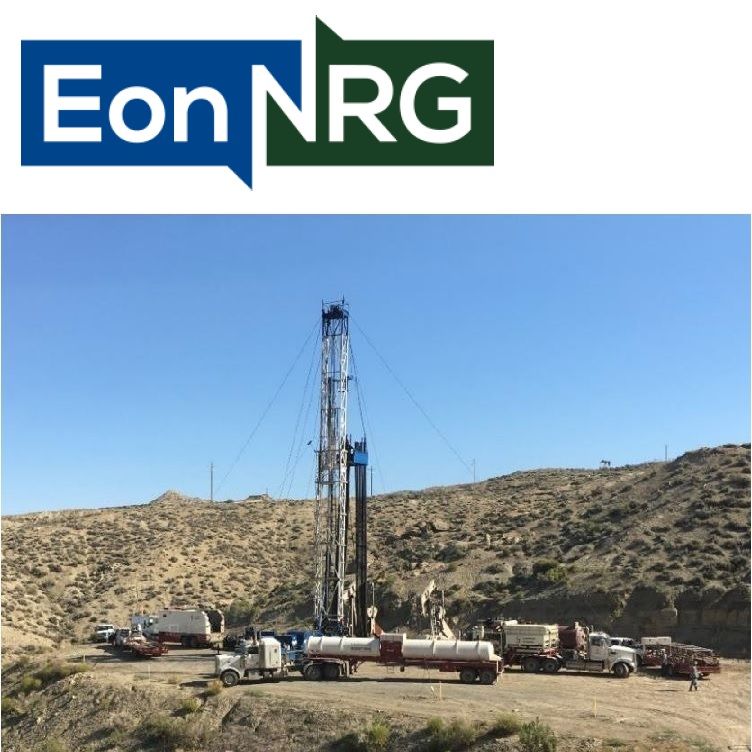 Well Permitting Update - Powder River Basin, Wyoming
Perth, April 10, 2019 AEST (ABN Newswire) - Eon NRG Limited (

ASX:E2E
) (

OTCMKTS:ICRMF
) ("the Company" or "Eon") reports progress on permitting of its first well, the Govt Kaehne #9-29, located in the Powder River Basin, Wyoming.
Onsite meetings with land surface owners and government authorities have been completed. The well location has been staked, and site surveys and pad design are in progress.
Final lodgment of the drilling applications with the state and federal authorities are scheduled this quarter. Once the drilling permits are issued, the well pad will be constructed, following which the drilling rig will be mobilized to commence drilling.
The Govt Kaehne #9-29 well is expected to be drilled to a depth of ~6,200 feet and should take approximately12 days to reach total depth (TD).
Upon reaching TD, drill stem testing and open hole logging will then be performed to evaluate the reservoir and deliverability. Assuming well success, completion of the well for production is estimated at a further 45 days, with oil production and sales to follow soon thereafter.
CEO, John Whisler, said "These are exciting times for Eon, as the Govt Kaehne #9-29 drilling program gets underway. The opportunity to discover significant oil resources in the coming months is a potential company changer for Eon, and the WTI oil price moving through $64 per barrel is timely and good for our business."
About the Govt Kaehne #9-29 Well:
The Govt Kaehne #9-29 well is considered to be a low risk conventional well targeting production of light sweet crude oil from the Sandstone reservoirs of the Dakota Formation (Lower Cretaceous Age) at a depth of ~6,200'. The directionally drilled well will penetrate the Muddy Formation as a secondary target at a depth of ~6,000'.
This well will target high quality, oil saturated reservoir, in a structurally high position relative to offset wells. Offset well initial production (IP) rates are prolific (refer map above) and this new well could add significantly to the Company's existing production. The Company holds 100% ownership in all the PRB leases with a 12.5% mineral interest royalty burden delivering an 87.5% net revenue interest to Eon. The estimated dry hole cost of the well is $1.2M. The well location has good access for transportation and is near the town of Gillette, a major oil service center for the PRB.
The Dakota formation is a Lower Cretaceous fluvial point bar sandstone. Reservoir characteristics from published core data in the offset wells show an average porosity of ~21% (15-30% range), average permeability of 99 millidarcy (max 237 MD) and an average net pay thickness of 21'. The well is positioned to penetrate between 30' and 40' of Dakota pay. The Dakota formation has a strong water-drive which results in higher recovery factors versus depletion-drive reservoirs. The water-drive provides pressure support with minimal pressure drop at the wellbore resulting in consistent oil production and wells with higher ultimate recoveries (EUR).
Glossary:
BOPD - Barrels of Oil per day
EUR - Economic Ultimate Recovery
MD -Millidarcy
Permeability - the measurement of a rock's ability to transmit fluids, typically measured in darcies or millidarcies.
Porosity - The percentage of pore volume or void space, or that volume within rock that can contain fluids.
PRB- Powder River Basin, WY USA
All reference to dollars or $ mean US$ unless otherwise stated.
To view figures, please visit:
http://abnnewswire.net/lnk/FFJ5KM5B
About EON NRG Ltd

EON NRG Ltd (ASX:E2E) is an USA onshore focused energy exploration and production company. The Company's growth path is through drilling of high impact oil exploration wells, supported by its 100% owned and operated long life oil and gas production assets and associated cashflow. The company also has a battery minerals division with prospective leases in Nevada which are at the early stages of low cost exploration.
Australia -
Simon Adams
CFO/Company Secretary
Email: sadams@i-og.net
Phone: +61-8-6144-0590

USA -
John Whisler
Managing Director
Email: jwhisler@i-og.net
Phone: +1-720-763-3183

Website: www.eonnrg.com
Twitter: @EonNRG
Related CompaniesEON NRG Ltd