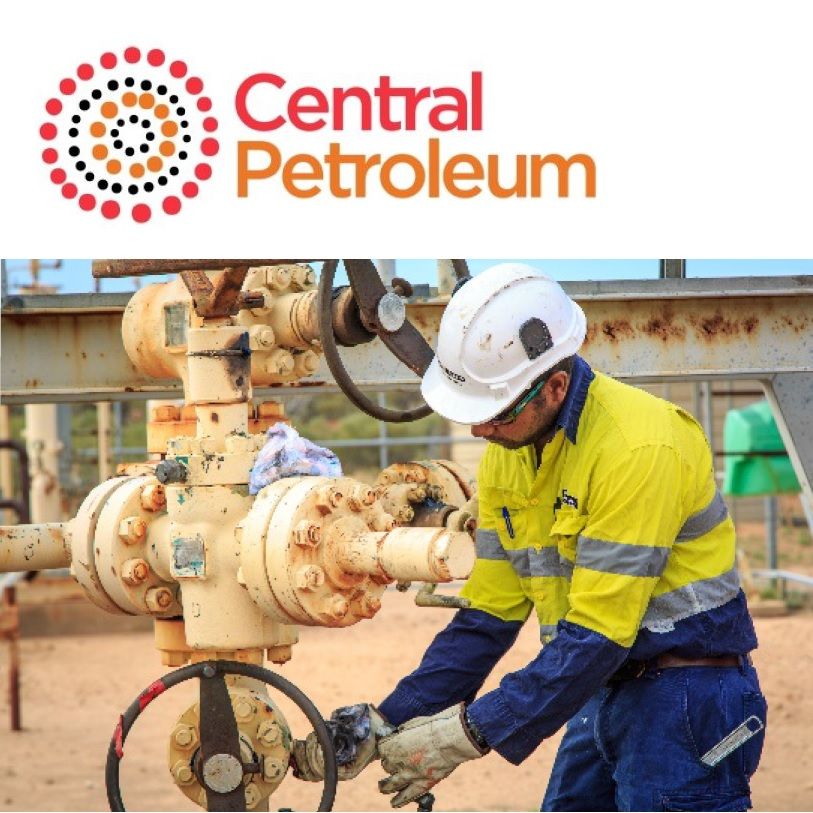 Interim Financial Report
Brisbane, Feb 20, 2019 AEST (ABN Newswire) - Central Petroleum Limited (

ASX:CTP
) provides the Company's Interim Financial Report for the half-year ended 31 December 2018.
Highlights for the half-year reporting period and up to the date of this report
- Operating revenue increased by 13.3% over the previous corresponding period from $17.7 million to $20.0 million.
- Gas sales volumes increased 14.8% over the previous corresponding period, reflecting gas sold under a short term Gas Supply Agreement ("GSA") with Jemena, the owner of the Northern Gas Pipeline ("NGP") which commenced in late October 2018.
- Netherland, Sewell and Associates, Inc. (NSAI), completed their estimate of the Company's petroleum reserves and contingent resources for the 100% owned Palm Valley and Dingo Fields and for the 50% owned Mereenie Oil and Gas Field. Company oil and gas reserves (net to Central) have increased substantially, with Proven (1P) gas reserves increasing 65% to 134PJ and Proven and Probable (2P) gas reserves increasing 37% to 169PJ.
- The Mereenie Facility Upgrade was completed on schedule resulting in a 44 TJ/day firm supply capacity and additional capacity on a non-firm basis.
- The Palm Valley gas field was successfully restarted.
- The Palm Valley 13 appraisal well was drilled to 2,242 metres encountering encouraging initial gas flows, with further production testing to commence following connection to the Palm Valley facilities.
- Central was formerly awarded ATP 2031 covering 77km2 of coal seam gas acreage in Queensland.
- Santos has completed the seismic works as part of the Southern Amadeus Stage 2 farmout and elected to proceed to Stage 3 by drilling a well in EP112 to earn a 70% participating interest in the permit. A drilling location for the Dukas-1 well has been selected (free carry for Central under the Farmout), with drilling currently anticipated to commence in the first half of 2019.
- Queensland CSG exploration acreage (ATP 2031) continues to be progressed with drilling anticipated in Q2 2019.
- Leon Devaney, Stuart Baker and Katherine Hirschfeld were appointed as Directors providing strong technical, industry and market expertise as the Company undergoes transformational growth.
- Following completion of the gas acceleration programme ("GAP") and recent commencement of the NGP, financial modelling and technical work has been progressed to position the company for a potential refinancing later this year.
- The Company remains committed to executing its strategy to create value for all shareholders, whilst recognising the importance of all stakeholders including the traditional owners, employees, customers and the communities in which we operate.
- With the NGP now delivering gas into the east coast market, we now focus on maximising the value of our existing production assets and delivering new growth opportunities for the Company.
To view the full report, please visit:
http://abnnewswire.net/lnk/23HMILW5
About Central Petroleum Limited

Central Petroleum Limited (

ASX:CTP) is an oil and gas explorer and producer listed on the Australian Securities Exchange focused on supplying the domestic gas market. Central is advancing several separate projects across what is regarded as the biggest package of proven and prospective oil and gas acreage across central Australia. This spread of assets gives Central multiple options for growth and development. 88% of this land being gas prone has led to the Company's focus on becoming a major domestic gas producer.

Central Petroleum Limited
T: +61-7-3181-3800
F: +61-7-3181-3855
E: info@centralpetroleum.com.au
WWW: www.centralpetroleum.com.au
Related CompaniesCentral Petroleum Limited