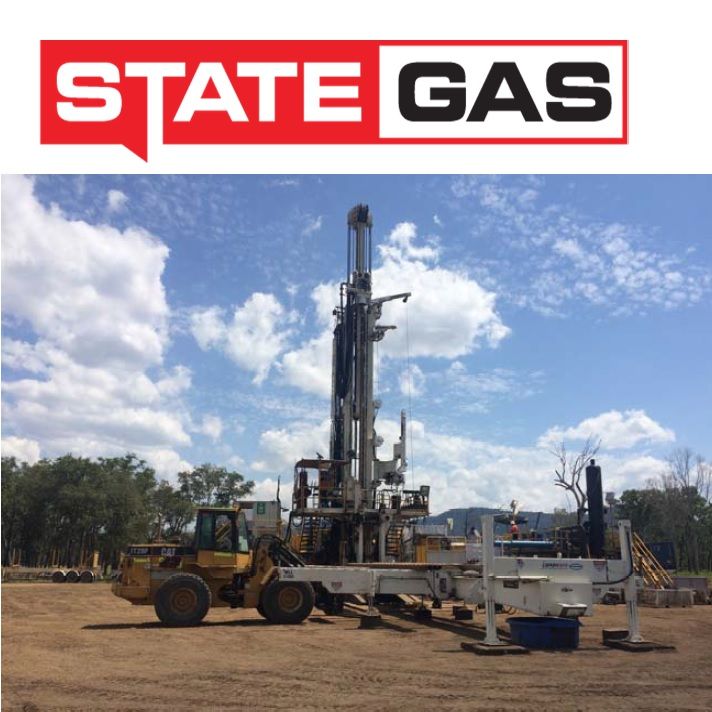 UPDATE ON INCREASE OF INTEREST IN PL 231
Brisbane, Dec 11, 2018 AEST (ABN Newswire) - State Gas Limited (

ASX:GAS
) hereby provides clarification following its announcement on 5 December 2018 of its initiation of the process to increase its Participating Interest in the Reid's Dome Gas Project (PL 231) to 100% in accordance with the provisions of the Joint Operating Agreement (JOA) for the PL 231 Reid's Dome Joint Venture.
As advised on 5 December, State Gas has elected to increase State Gas's Participating Interest in the project through the provisions of the JOA which allow a Participant to acquire the Participating Interest of another Participant if that other Participant's interest in the project falls below 25%. On 4 December 2018, State Gas issued the relevant notices to commence the process to acquire the 20% interest in Reid's Dome Gas Project held by Dome Petroleum Resources Plc in accordance with the terms of the JOA.
State Gas is aware of recent comments made by Dome to the Australian media asserting that State Gas is not entitled to acquire Dome's remaining 20% stake in the project. State Gas, via its legal advisors, has written to Dome today rejecting this assertion and confirming that the notices issued on 4 December 2018 under the JOA are valid and enforceable.
State Gas has at all times acted both lawfully and appropriately and will continue to do so. Further updates will be provided on or before completion and settlement of these arrangements. State Gas Limited remains sole Operator and, upon completion and settlement of these arrangements, will hold 100% of the Reid's Dome Gas Project and PL 231.
The Company looks forward to progressing the remaining test work for the Nyanda-4 well samples and entering the next phase for the Reid's Dome Gas Project.
About State Gas Limited

State Gas Limited (ASX:GAS) is a Queensland-based developer of the Reid's Dome Gas Project (PL-231), originally discovered during drilling in 1955, located in the Bowen Basin in Central Queensland. State Gas is Sole Operator and 80% owner of the Reid's Dome Gas Project which is located 30 kilometres southwest of Rolleston, approximately 50 kilometres from the Queensland Gas Pipeline. http://www.stategas.com

Lucy Snelling
Chief Executive Officer
M: +61-439-608-241
E: lucy@stategas.com

Greg Baynton
Executive Director
M: +61-414-970-566
E: greg@stategas.com
Related CompaniesState Gas Limited