loading.........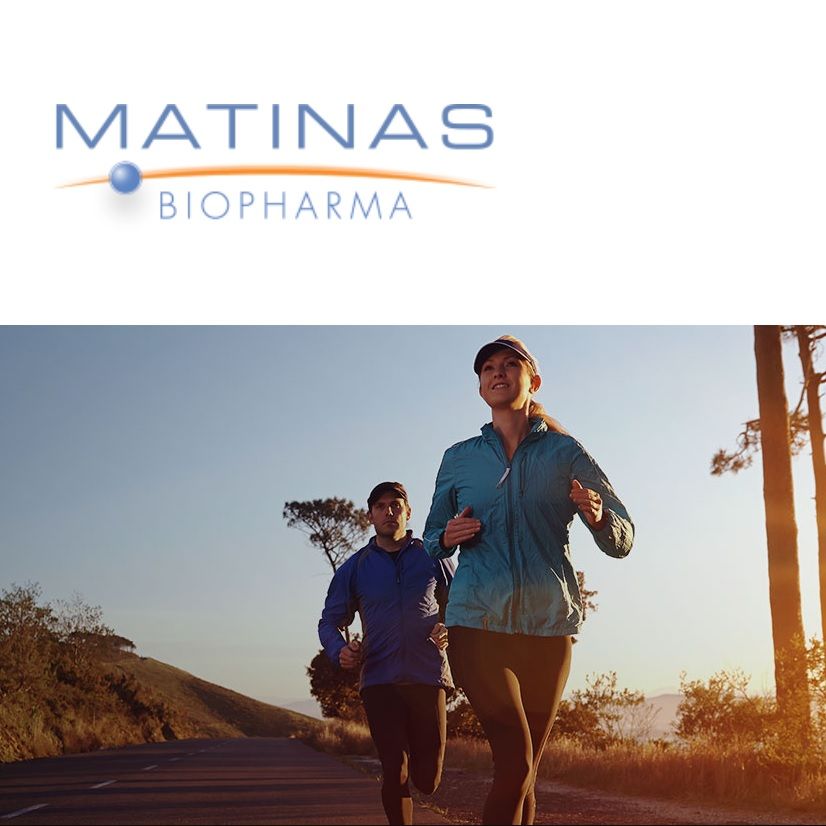 Jerome Jabbour and Prescription Omega-3 for Potential Cardio-Vascular Disease Remediation
Bedminster, NJ, Sep 26, 2018 AEST (ABN Newswire) - Join Ellis Martin for a conversation with Jerome Jabbour, CEO and Director of Matinas Biopharma (NYSEAMERICAN:MTNB). Matinas BioPharma proprietary, disruptive technology utilizes a lipid nano-crystal (LNC) platform technology which can encapsulate small molecule drugs, ologonucleotides, vaccines, peptides, proteins and other medicines potentially making them safer, more tolerable, less toxic and orally bioavailable. Mr. Jabbour discusses the significance of Amarin's (

NASDAQ:AMRN
) recent share upsurge Monday after the biopharmaceutical company's fish oil capsule showed dramatic benefits to heart patients in a clinical trial. Prescription Omega 3 has a path to a possible 30 million potential users in the US alone.
To view the Video Audio, please visit:
http://www.abnnewswire.net/press/en/94736/Matinas
About Matinas BioPharma Holdings Inc

Despite the advancement of modern medicine, many promising and innovative medicinal approaches are currently limited by issues related to drug delivery and the serious side-effects that often accompany them. These issues may include systemic toxicity, absorption issues, poor intracellular delivery and tissue penetration challenges, among others. A naturally targeted, LNC drug delivery platform offers the potential to address these shortcomings by creating a vehicle that can deliver a range of powerful, but otherwise compromised therapeutics in ways that overcome their innate limitations and unlock the potential to create and deliver life-changing medicines to patients.
Matinas BioPharma's (NYSE:MTNB) differentiated LNC drug delivery platform has far greater flexibility than other lipid nano-particle approaches and offers an intracellular drug delivery solution with potential advantages for a range of therapeutics, including small molecules, oligonucleotides, proteins, peptides, vaccines, as well as the targeted delivery of gene editing technologies. The Company's lead asset, MAT2203 is currently in Phase 2 development as an FDA designated Qualified Infectious Disease Product for the initial indication for the prevention of invasive fungal infections in patients with Acute Lymphoblastic Leukemia.
Based on preclinical and clinical data validation with MAT2203, the Company plans to extend the utility of its proprietary LNC platform in partnership with pharmaceutical and biotech companies with therapeutic strategies that can be enhanced or enabled by utilizing Matinas' advanced LNC technology.
About The Ellis Martin Report

The Ellis Martin Report (TEMR) is an internet based radio program showcasing potentially undervalued companies to an audience of potential retail investors and fund managers that comprise our listening audience. TEMR is broadcasted on the VoiceAmerica Business Channel and The Opportunity Radio Network. CEO and company interviews are paid for by those represented on the program.
INVESTOR CONTACT
Jenene Thomas
Jenene Thomas Communications, LLC
T: (833) 475-8247
E: mtnb@jtcir.com

Ellis Martin
Editor
E:martinreports@gmail.com
T: +1-310-430-1388
www.ellismartinreport.com
Related CompaniesThe Ellis Martin Report
Matinas BioPharma Holdings Inc
Amarin Corporation plc