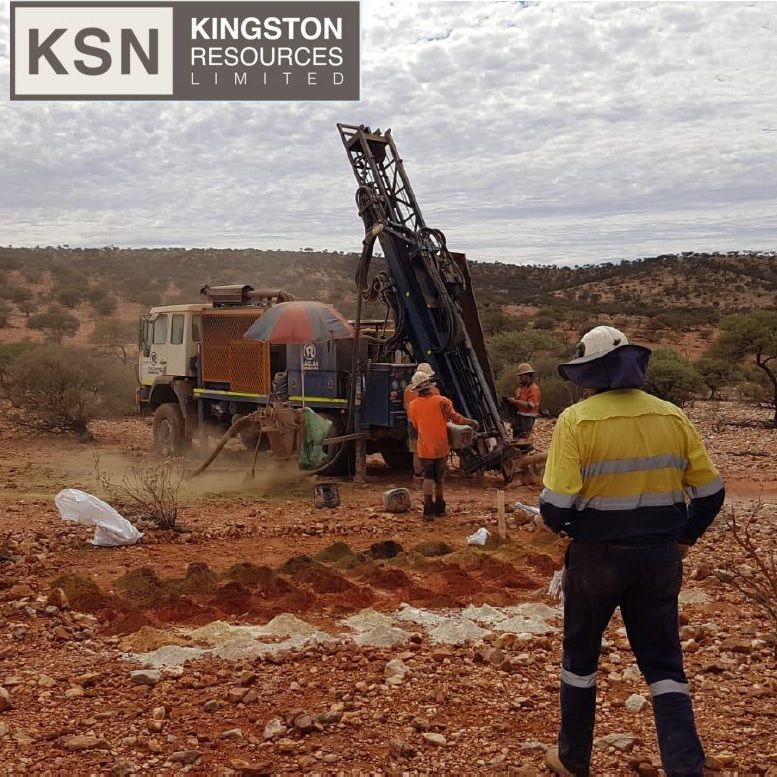 High-grade auger results highlight potential at Misima North
Sydney, Sep 18, 2018 AEST (ABN Newswire) - Kingston Resources Limited (

ASX:KSN
) is pleased to report auger results from ongoing regional exploration at its flagship Misima Gold Project in PNG.
Highlights
- Auger sampling defines gold anomaly over 400m long, open along strike
- Auger values up to 4.18g/t Au
- Historic underground adits assaying up to 8.45g/t Au
The auger program, undertaken over the Ara Creek prospect (Figure One in link below), has defined a gold anomaly more than 400m long and open along strike, with individual auger samples assaying up to 4.18g/t Au. Kingston's field team has also identified and surveyed five historic underground adits within the prospect area, rock chip samples from the entrances to these adits returned values as high as 8.45g/t Au.
The Ara Creek prospect, was identified by a review of historic work completed during the early stages of Placer Mines' exploration in the area, reinforced by structural work Kingston completed earlier in 2018.
The prospect is located within the Misima North area on the interpreted northern continuation of the Umuna Fault Zone (UFZ). The southern end of the UFZ hosts the bulk of the current 2.8Moz Misima JORC Resource1. The northern extension is relatively under-explored, despite having similar scale to the historic Umuna area, with well over 3km of prospective shear, historic underground workings, and strong geochemical indicators.
Kingston's Managing Director Andrew Corbett commented:
"These auger and rock chip values again highlight the vast and immediate exploration upside that exists across Misima.
We are only just scratching the surface in terms of exploration at Misima and it is becoming clear that there are still multiple zones and new areas across the island that remain undiscovered. The potential of our total project area is just starting to be realised.
With rock chip sampling, trenching, auger drilling and diamond drilling, we expect ongoing results across the coming months."
The Ara Creek assay results are significant for a number of reasons:
- The area was a focus for historic underground mining pre-WW2;
- It sits roughly in the middle of the Misima North region, 2.5km north of the Umuna pit and 2.2km from the north coast at Siagara village, straddling the Umuna Fault Zone in an area interpreted to be a flexure in the strike of the shear; and
- Exploration by Placer identified significant surface mineralisation in soil and channel sampling between 1992 and 1994.
Ara Creek was prioritised by Kingston after a systematic review of all available data. Reports of mineralisation in the area from as far back as 1939 provide an indication of the area's potential, and this information is supported by conventional soil sampling completed by Misima Mines in 1992, channel sampling in 1993-94, and a number of historic drill holes. Drilling results included intersections such as 10m @ 3.20g/t Au from surface in MNR515 and 12m @ 2.05g/t from surface in MNR889. Mapping by Misima Mines also shows a subtle right-hand flexure in the shear, making it an ideal structural position for mineralising fluids.
The recent auger program has confirmed the presence of significant gold anomalism at surface on the east side of the Umuna Shear, however none of the historic drilling has properly tested the shear itself. Kingston intends to continue sampling and mapping the prospect to fully determine the extent of surface mineralisation, with a view to drill testing in 2019.
To view, please visit:
http://abnnewswire.net/lnk/3S6UK0KD
About Kingston Resources Limited

Kingston (ASX:KSN) is a metals exploration company. Currently the Company's priority is the world-class Misima Gold Project in PNG, which contains a JORC resource of 2.8Moz Au, a production history of over 3.7Moz and outstanding potential for additional resource growth through exploration success. Kingston currently owns 70% of the Misima Gold Project.
In addition, Kingston owns 75% of the Livingstone Gold Project, WA which holds a 50koz resource and is the site of ongoing exploration and a number of high-grade historic intersections.

Kingston Resources Limited
T: +61-2-8021-7492
E: info@kingstonresources.com.au
WWW: www.kingstonresources.com.au
Related CompaniesKingston Resources Limited