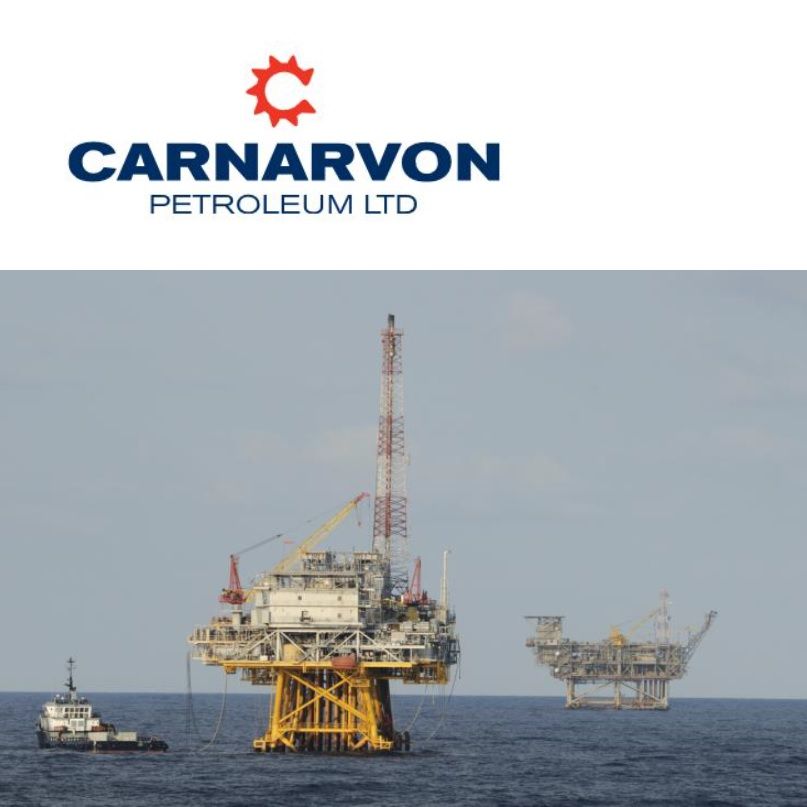 More Oil Confirmed in Dorado-1 Well
Perth, Aug 8, 2018 AEST (ABN Newswire) - Carnarvon Petroleum Limited ("Carnarvon" or "the Company") (

ASX:CVN
) (

OTCMKTS:CVONF
) is pleased to confirm that the Quadrant-Carnarvon Joint Venture has made additional oil discoveries in the Crespin and Milne Members of its Dorado-1 well.
Highlights
- Latest wireline results confirm more light oil in the Crespin and Milne Members
- Adds another 40 metres of net oil pay
- Total hydrocarbon net pay now 132 metres in the Dorado-1 well
The results, which follow the completion of the wireline evaluation, are in addition to those announced on 18 and 24 July 2018.
Carnarvon's Managing Director, Adrian Cook said the latest results make the Dorado result all the more impressive.
"The oil discovered in the Caley Member is very significant in terms of its likely scale and in proving that this play works in the basin. Discovering more oil in the Crespin and Milne Members makes this a truly incredible find, for Dorado and for similar structures nearby that have been identified in Carnarvon and Quadrant's prospect list." Mr Cook said.
Light oil has been recovered from the Crespin Member containing a gross hydrocarbon package of 50 metres and a net oil pay thickness of 22 metres. The quality of the reservoir encountered was better than pre-drill estimates with average porosities of 14 per cent.
Light oil was also recovered from the Milne Member containing a gross hydrocarbon package of 30 metres and a net pay thickness of 18 metres. The average porosity of 13 per cent was also better than the pre-drill estimates.
Pressure data has confirmed that the Dorado structure contains multiple oil columns in the Caley, Crespin and Milne Members and a gas and condensate column in the Baxter Member, aggregating to a total net hydrocarbon pay of 132 metres. The Caley, Baxter and Milne sands did not encounter any water, whereas the lower section of the Crespin sand contains an interpreted water contact.
"With drilling and evaluation of the Dorado-1 well now completed, Carnarvon's assessment of the hydrocarbon volumes associated with this discovery is now well underway.
The hydrocarbon volumes will be announced to shareholders and investors as soon as possible." Mr Cook said.

Project equity Owners (WA-437-P): 

Carnarvon Petroleum                 20% 

Quadrant Energy (Operator)          80%  

To view figures, please visit:
http://abnnewswire.net/lnk/360HD768
About Carnarvon Petroleum Limited

Carnarvon Petroleum Limited is an oil and gas exploration company, listed on the Australian stock exchange (ASX:CVN), Frankfurt (FRA:CJB) and US OTC (OTCMKTS:CVONF). Carnarvon has an extensive acreage position in the North West Shelf of Western Australia that is designed to offer investors high alpha leverage to the energy sector. The company's near term focus is on maturing oil, gas and condensate discovered in its Phoenix project, with partner Quadrant Energy, and on bringing into production oil from the Buffalo field.
Investor inquiries:
Thomson Naude
Company Secretary
Phone: +61-8-9321-2665
Email: investor.relations@cvn.com.au

Media inquiries:
Simon Shepherdson
Chief of Staff, Spoke Corporate
Phone: +61-413-809-404
Email: simon@spokecorporate.com
Related CompaniesCarnarvon Petroleum Limited