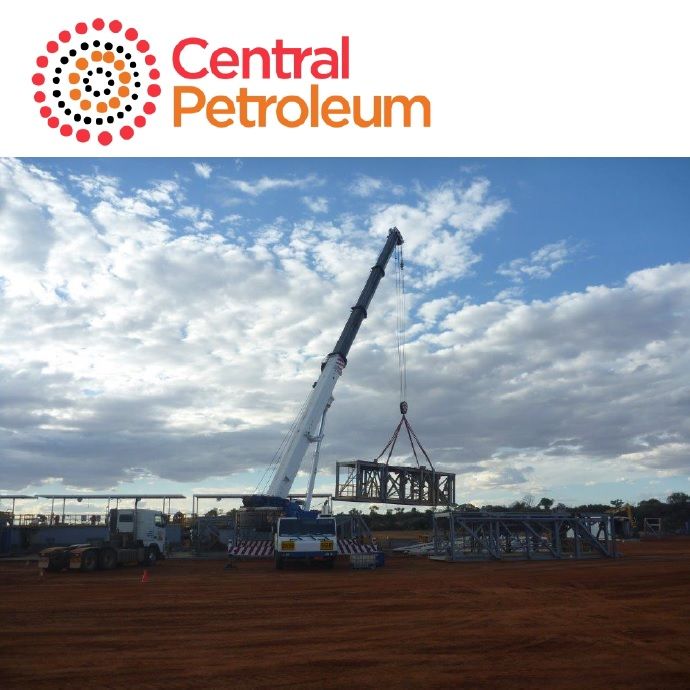 IPL Gas Sales Agreement and Queensland Acreage Farmin
Brisbane, June 25, 2018 AEST (ABN Newswire) - Central Petroleum Limited (

ASX:CTP
) ("Company" or "Central") today has executed a Gas Sales Agreement ("GSA") with Incitec Pivot Limited ("IPL") whereby Central will deliver at least 20 TJ/d of gas to IPL on an ex-field basis from its Palm Valley and Mereenie fields. The gas will be delivered from the commencement of commercial operations on the Northern Gas Pipeline (currently anticipated to be December 2018) till 31 December 2019.
The Company is in discussions with APA Limited on upgrading the Mereenie to Amadeus Gas Pipeline lateral. Subject to reaching a commercial accommodation with APA, IPL has an option to further increase that volume.
Further to Central's announcement dated 1 March 2018 a 50:50 joint venture arrangement for ATP(A)2031 in Queensland (the "Qld Acreage") has also been agreed with IPL, allowing the fast tracking of the Qld Acreage. Under the joint venture arrangements, IPL will contribute up to $20 million for appraisal drilling costs during the initial exploration period.
"The sale of Northern Territory gas into the eastern seaboard to IPL demonstrates the importance of Northern Territory gas to the domestic market. It is particularly noteworthy that this gas is being used to keep open an existing fertiliser plant-an essential input in the production of food-and preserving the existing employment of many Australian workers. As a result of this GSA, Central will be reopening its 100% owned Palm Valley field, further employing both local Indigenous and non-Indigenous people. Our commitment to Indigenous employment has been successfully implemented and over 30% of our Northern Territory employees will continue to be Aboriginals," said Richard Cottee, Managing Director, Central Petroleum Limited.
About Central Petroleum Limited

Central Petroleum Limited (

ASX:CTP) is an oil and gas explorer and producer listed on the Australian Securities Exchange focused on supplying the domestic gas market. Central is advancing several separate projects across what is regarded as the biggest package of proven and prospective oil and gas acreage across central Australia. This spread of assets gives Central multiple options for growth and development. 88% of this land being gas prone has led to the Company's focus on becoming a major domestic gas producer.

Central Petroleum Limited
T: +61-7-3181-3800
F: +61-7-3181-3855
E: info@centralpetroleum.com.au
WWW: www.centralpetroleum.com.au

Media Enquiries
Martin Debelle at Citadel-MAGNUS
T: +61-2-8234-0100
M: +61-409-911-189
Related CompaniesCentral Petroleum Limited