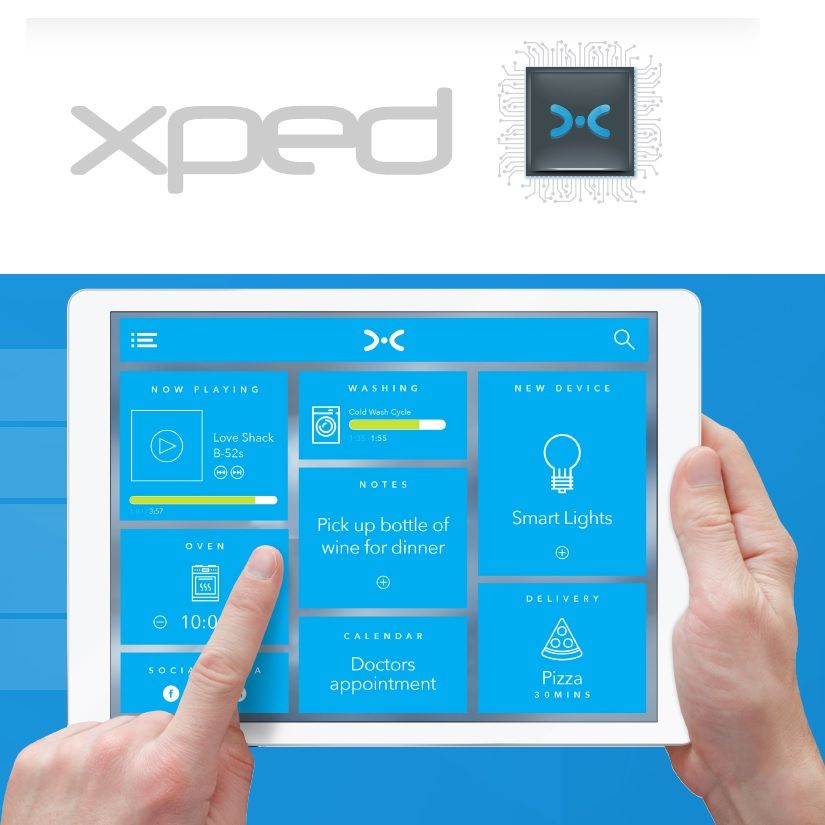 Xped Signs Contract to Build IoT Security Device for Heuresy
Melbourne, May 28, 2018 AEST (ABN Newswire) - Australian Internet of Things (IoT) technology company, Xped Limited (

ASX:XPE
) ("Xped" or "the Company") is pleased to announce the execution of a binding technology development agreement with Heuresy Labs LLC ("Heuresy"). Under the agreement, Xped will develop a new cryptographic Physical Security Token ("PST") which is a hardware security device that provides authentication and encryption.
Xped will use the PST to provide authentication of its gateways and encryption of data from the devices attached to them, allowing the Company to serve significant new and expanded markets that require secure IoT solutions. Xped is not planning to undertake a coin or token offering.
"With this contract and new security token, Xped can pursue opportunities in new and higher value markets such as governments and utilities" said Christopher Wood, CTO and Executive Director, Xped Ltd.
"Xped's XIP ecosystem is a hardware-secured IoT platform that serves, residential, commercial and industrial customers." - Mr Wood said.
Expanding Markets
This new PST security will allow governments, utilities, retail and other industry customers who are waiting for secure IoT solutions to start adopting and benefiting from these applications now because they will be able to use the PST with Xped gateways and devices to build highly secure IoT networks. For example, in an office building, the PST secured system could be used to provide secure access control via Xped enabled door locks.
Both Heuresy and Xped will market and distribute the combined secure IoT solution suite, greatly expanding the reach of the Company's offerings.
The Company will be in the position to empower customers in these sectors to:
- Benefit from IoT that heretofore they have been unable to adopt fully due to the risk of security breaches;
- Require the PST to be present replacing passwords to secure access to important IoT functions and data;
- Protect the end users' IoT information including account credentials, accounts, configurations, data and history;
- Reduce the cost of deployment of IoT solutions with Xped's unique ADRC technology, now secured by PST.
Deliverables
Under the agreement with Heuresy, Xped will:
- Develop the PST device with both Bluetooth and GPS capabilities, incorporating fully verified geofencing technology (patent pending) that is able to restrict secure operations to a given area;
- Integrate support for PST authentication and geofencing into the Xped IoT ecosystem;
- Provide software development kits ("SDKs") that will allow 3rd party IoT and software developers and OEMs to take advantage of IoT security in the Xped ecosystem enabled by the PST security, including geofencing;
- Provide an SDK to enable Xped's app and Heuresy apps to perform IOT micropayments. This SDK will allow applications to be developed that use the PST enabled Xped gateways and allow users of these applications to make payments for services. For example, a building operator may choose to charge a fee for access to a conference room secured by an Xped enabled door lock and a secure payment could be made immediately via the app. The ability to make payments when interacting with IoT devices will enable new business models for IoT sensor manufacturers and owners;
- Support Heuresy and its contractors in the development of PST-secured applications.
Consideration
The consideration to be paid to Xped for services rendered under the agreement includes:
- Xped to acquire distribution rights for the PST security device to be manufactured by Heuresy, for inclusion in Xped IoT solutions. Xped will be able to purchase the PST devices at manufacturing cost plus handling fees;
- Payment of US $250,000 within 5 days of executing the agreement;
- Payment of US $250,000 upon completion of the statement of work under the agreement;
These payments represent the first significant cash flow realised from the commercialisation of Xped's core technologies.
About Heuresy
Heuresy LLC was founded in 2017 to bring solutions to security-conscious customers in the commercial and government sectors to help them increase the pace of adoption of new technology ecosystems including IoT and to defend those ecosystems against the burgeoning security threats. Heuresy's founder & CEO Keith Benson is an electronics and communications systems architect, inventor, and entrepreneur. An expatriate Australian living in the United States, Mr. Benson has over twenty-five years' experience as founder and CEO in multiple start-ups. Mr. Benson conceived and developed Navy Cash, the first large-scale smart card payment system created for the U.S. Government. www.heuresy.com
About XPED Ltd

XPED Ltd (ASX:XPE) is an Australian Internet of Things ("IoT") technology business. Xped has developed revolutionary and patent-protected technology that allows any consumer, regardless of their technical capability, to connect, monitor and control devices and appliances found in our everyday environment. Xped provides technology solutions for Smart Home, Smart Building, and Healthcare.
At Xped, we're Making Technology Easy Again(TM)
For more information:
Contact Xped Limited
T: +61-3-9642-0655
F: +61-3-9642-5177
E: info@xped.com
www.xped.com

CORPORATE ENQUIRIES:
E: ir@xped.com

MEDIA ENQUIRIES:
John Field
Field Public Relations
T: +61-8-8234-9555
T: +61-418-819-527
Related CompaniesXPED Ltd