Targeting Global Leadership in Decentralized Water & Wastewater Treatment Solutions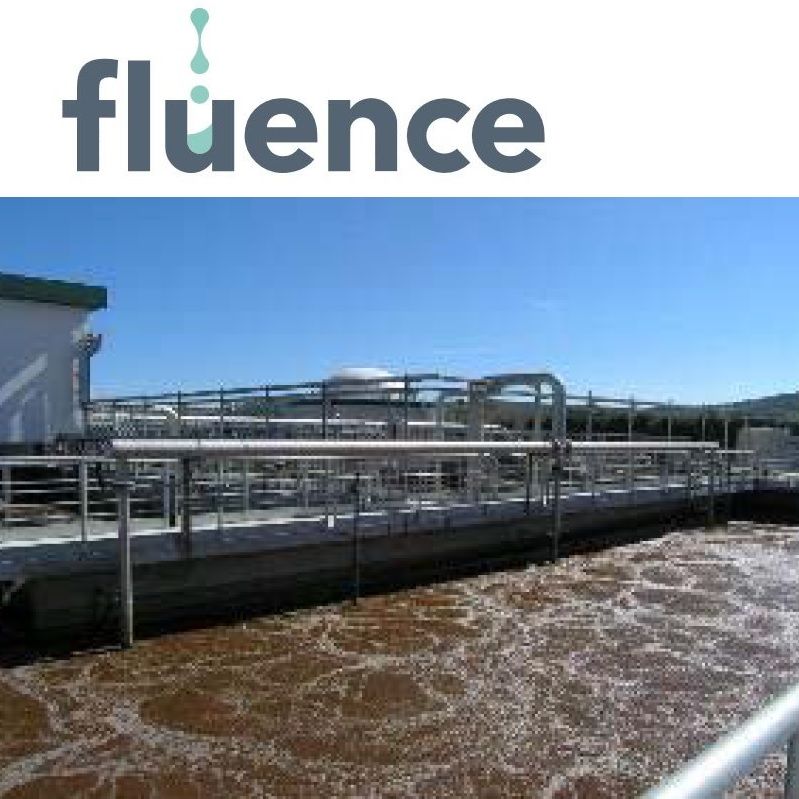 Investor Roadshow Presentation May 2018
Melbourne, May 21, 2018 AEST (ABN Newswire) - Fluence Corporation Ltd (

ASX:FLC
) (

OTCMKTS:EMFGF
) provides the Company's latest presentation at Investor Roadshow.
Executive Summary
- Clear signs of growing global water scarcity & contamination
- Decentralized solutions deploy faster, cheaper - US$22B market by 2021(see Note below)
- Fluence is focused on decentralized market, with a full suite of solutions
- Guidance of US$105-115M in 2018 revenues, up 80-100% from 2017
- US$95M in backlog at March 31 2018
- Target EBITDA positive during 2019
- US$58M in available cash at March 31 2018, under $2M in debt
- Proven management team and board - over 7,000 references in more than 70 countries
Strategy
- Focus on decentralized solutions to water & wastewater problems
- Migrate from legacy EPC projects to Smart Packaged Plants - this enables more repeat orders, faster delivery, higher margin
- Secure growing BOT pipeline funded via debt partner, which increases recurring revenue
- Target China's rural wastewater treatment opportunity with Aspiral(TM) Smart Packaged Plants based on proprietary and patented MABR technology
- Leverage partners to accelerate pipeline, bookings and revenue growth
- Maintain high top-line growth and target EBITDA positive during 2019
Note: Source: Global Water Intelligence, Global Water Market 2017 Volume 1
To view the full presentation, please visit:
http://abnnewswire.net/lnk/K528S891
About Fluence Corporation Ltd

Fluence Corporation (ASX:FLC) (OTCMKTS:EMFGF) has experience operating in over 70 countries worldwide and employs more than 300 highly trained water professionals around the globe. The Company provides local, sustainable treatment and reuse solutions, while empowering businesses and communities worldwide to make the most of their water resources.
Fluence offers an integrated range of services across the complete water cycle, from early stage evaluation, through design and delivery to ongoing support and optimization of water related assets. With established operations in North America, South America, the Middle East and Europe, Fluence is also expanding into China's rural wastewater treatment market.
Global consultancy Frost and Sullivan recently awarded Fluence Corporation "2018 Global Decentralized Water and Wastewater Treatment Company of the Year", noting in their award dissertation:
"While typical decentralized water treatment systems are relatively expensive, complicated, and inefficient, Fluence Corporation leverages innovative and smart technology solutions backed by decades of industrial know-how to excel in water and wastewater treatment solutions. Fluence's excellence becomes apparent through its success, as the company continues to expand its existing offerings as well as partnerships with other prominent companies in the industry. With its easy to use, sustainable, smart and cost-effective solutions as well as a remarkable year of growth, innovation, and leadership, Fluence Corporation earns Frost & Sullivan's 2018 Global Company of the Year Award in the decentralized water and wastewater treatment industry."
Further information can be found at http://www.fluencecorp.com/
Richard Irving
Executive Chairman
T: +1-408-382-9790
E: rirving@fluencecorp.com

Henry Charrabé
Managing Director & CEO
T: +1-212-572-3766
E: hcharrabe@fluencecorp.com

Gary Dvorchak
The Blueshirt Group
T: +1-323-240-5796
+86-138-1079-1480
E: gary@blueshirtgroup.com

Ronn Bechler
Market Eye
T: +61-400-009-774
E: Ronn.Bechler@marketeye.com.au
Related CompaniesFluence Corporation Ltd