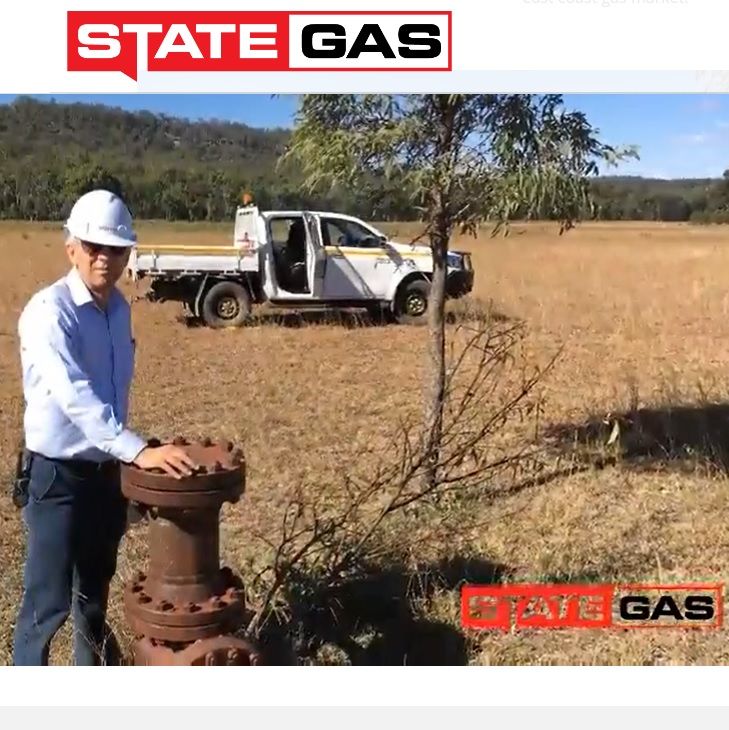 Quarterly Activities Report
Brisbane, April 30, 2018 AEST (ABN Newswire) - Brisbane-based conventional gas developer State Gas Limited (

ASX:GAS
) is pleased to provide its inaugural Quarterly Activities Report, for the March Quarter, 2018.
HIGHLIGHTS:
- Received results of flow testing and sampling of historic wells undertaken during previous Quarter, indicating significant flows of pipeline quality gas.
- Completion of Phase 1 reprocessing of seismic for the northern permit area.
- Identification of new potential gas pool target in the north-west of PL 231 from seismic reprocessing.
- Commenced planning for drilling new potential gas pool target, with drilling of one firm and one contingent well expected during the September Quarter.
- Commenced Phase 2 (Southern Area) seismic data reprocessing.
- Commenced desktop review of Reid's Dome (deeper) gas and oil targets within PL 231 using previously unavailable data.
- Continued investigation of monetisation options for Cattle Creek Formation gas.
- Appointment of Chief Executive Officer.
Background
State Gas Limited (State Gas or the Company) has a 60% interest in, and is operator of, a petroleum lease (PL 231) in central eastern Queensland, approximately 545 km northwest of Brisbane and 50 km southwest of Rolleston, in the Bowen Basin Central Queensland.
PL 231 hosts a conventional gas project located in the Denison Trough, first discovered in the 1950s. PL 231 is not a coal seam gas target. The initial area of focus for State Gas is the shallow, conventional gas target in the Cattle Creek Formation, a marine sandstone source rock, with a major secondary target in the underlying Reid's Dome beds. Both targets have produced gas during the drilling of exploration and appraisal wells on PL 231. A number of historical wells have flowed gas from the Cattle Creek Formation, which was reached at depths of as shallow as 130 meters.
To view the full report, please visit:
http://abnnewswire.net/lnk/3X34O025
About State Gas Limited

State Gas Limited (ASX:GAS) is a Queensland-based developer of the Reid's Dome gas field (PL 231), which includes both CSG and conventional gas, originally discovered in 1954 during oil drilling prior to the existence of a pipeline network and an east coast gas market. The Reid's Dome field is located in the Bowen Basin in Central Queensland on the apex of the Springsure-Sericold Anticline. State Gas is sole Operator of PL 231, which is well-located 30 kilometres southwest of Rolleston, approximately 47 kilometres from the Queensland Gas Pipeline.

Lucy Snelling
Chief Executive Officer
M: +61-439-608-241
E: lucy@stategas.com

Greg Baynton
Executive Director
M: +61-414-970-566
E: greg@stategas.com
Related CompaniesState Gas Limited