loading.........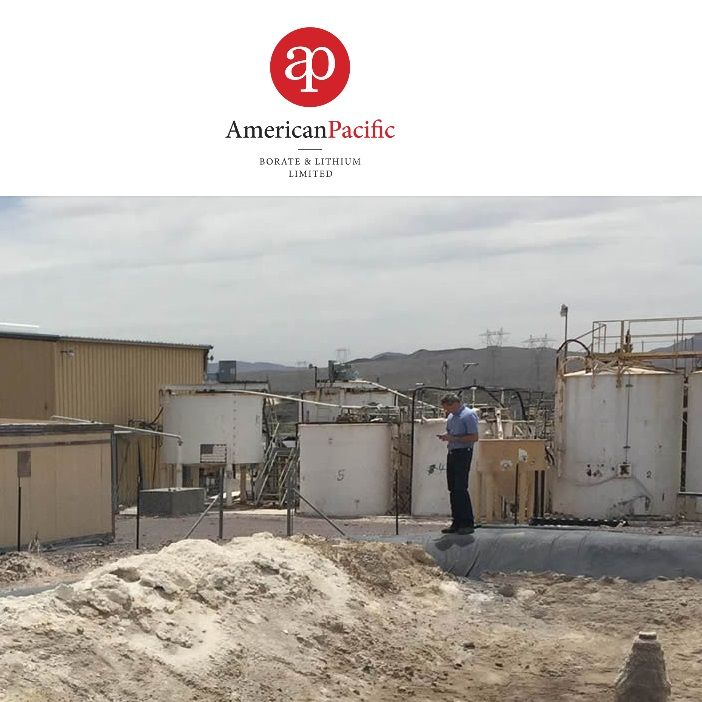 Borate and Lithium in the California Desert
Sydney, April 30, 2018 AEST (ABN Newswire) - Join Ellis Martin for a conversation with Michael Schlumpberger, the CEO and Managing Director of American Pacific Borate and Lithium (

ASX:ABR
).
American Pacific plans on producing borate and lithium from their Fort Cady Project in California's Mojave Desert for both existing and new high-end technologies that need these rare materials. Mr. Schlumpberger is a qualified mining engineer with over 30 years' experience in industrial minerals. His background includes management, operations, and maintenance in all aspects of mining, processing, reclamation, and permitting.
He has held senior roles with Potash Corporation of Saskatchewan, Passport Potash, and Highfield Resources working the United States, Canada, and Europe.
To view the Video Audio, please visit:
http://www.abnnewswire.net/press/en/92952/abr
For more information, please visit:
http://www.americanpacificborate.com
http://www.ellismartinreport.com
About American Pacific Borate and Lithium Ltd

American Pacific Borate and Lithium Limited (ASX:ABR) is focused on advancing its 100%-owned Fort Cady Boron and Lithium Project located in Southern California, USA. Fort Cady is a highly rare and large colemanite deposit with substantial lithium potential and is the largest known contained borate occurrence in the world not owned by the two major borate producers Rio Tinto and Eti Maden. The Project has a JORC mineral estimate of 120.4 Mt at 6.50% B2O3 (11.6% H3BO3, boric acid equivalent) & 340 ppm Li (5% B2O3 cut-off) including 58.59 Mt at 6.59% B2O3 (11.71% H3BO3) & 367 pmm Li in Indicated category and 61.85 Mt @ 6.73% B2O3 (11.42% H3BO3) & 315 ppm Li in Inferred category. The JORC Resource has 13.9 Mt of contained boric acid. In total, in excess of US$50m has historically been spent at Fort Cady, including resource drilling, metallurgical test works, well injection tests, permitting activities and substantial pilot-scale test works.

About The Ellis Martin Report

The Ellis Martin Report (TEMR) is an internet based radio program showcasing potentially undervalued companies to an audience of potential retail investors and fund managers that comprise our listening audience. TEMR is broadcasted on the VoiceAmerica Business Channel and The Opportunity Radio Network. CEO and company interviews are paid for by those represented on the program.
Ellis Martin
Editor
Email:martinreports@gmail.com
+1-310-430-1388
www.ellismartinreport.com

Related CompaniesThe Ellis Martin Report
American Pacific Borate and Lithium Ltd