loading.........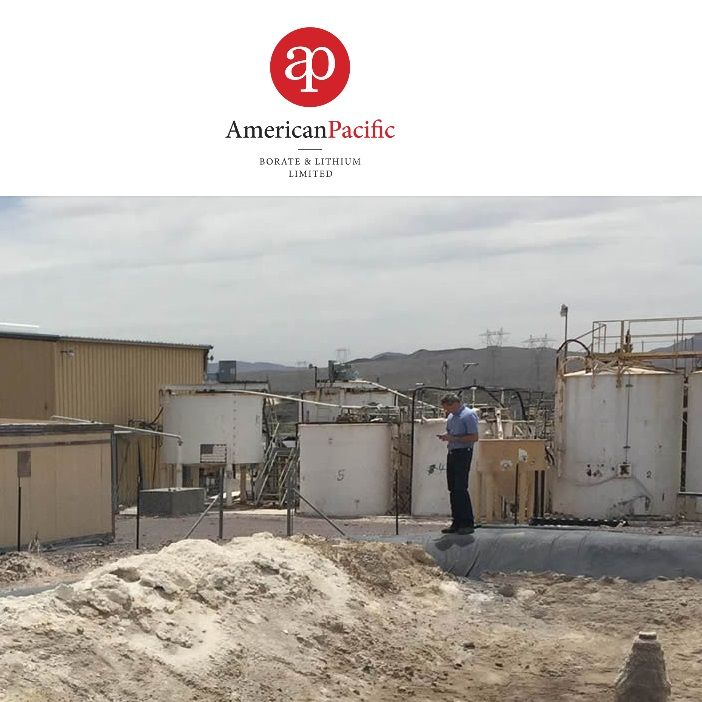 Borate and Lithium in the California Desert
Sydney, April 30, 2018 AEST (ABN Newswire) - Join Ellis Martin for a conversation with Michael Schlumpberger, the CEO and Managing Director of American Pacific Borate and Lithium (

ASX:ABR
).
American Pacific plans on producing borate and lithium from their Fort Cady Project in California's Mojave Desert for both existing and new high-end technologies that need these rare materials. Mr. Schlumpberger is a qualified mining engineer with over 30 years' experience in industrial minerals. His background includes management, operations, and maintenance in all aspects of mining, processing, reclamation, and permitting.
He has held senior roles with Potash Corporation of Saskatchewan, Passport Potash, and Highfield Resources working the United States, Canada, and Europe.
To view the Video Audio, please visit:
http://www.abnnewswire.net/press/en/92952/abr
For more information, please visit:
http://www.americanpacificborate.com
http://www.ellismartinreport.com
About American Pacific Borate and Lithium Ltd

American Pacific Borate & Lithium Limited (ASX:ABR) is an Australian-based company. The Company is focused in advancing its fully owned Fort Cady Boron and Lithium Project. Fort Cady is a colemanite deposit with lithium. The Project is located in the eastern part of Mojave Desert of Southern California in the United States, which is approximately 50 kilometers east of Barstow and 27 kilometers east of Newberry Springs in San Bernardino County, California. The Project lies approximately half way between Los Angeles and Las Vegas, Nevada, around 200 kilometers from both cities. The Project is directly adjacent to the Elementis hectorite mine.

About The Ellis Martin Report

The Ellis Martin Report (TEMR) is an internet based radio program showcasing potentially undervalued companies to an audience of potential retail investors and fund managers that comprise our listening audience. TEMR is broadcasted on the VoiceAmerica Business Channel and The Opportunity Radio Network. CEO and company interviews are paid for by those represented on the program.
Ellis Martin
Editor
Email:martinreports@gmail.com
+1-310-430-1388
www.ellismartinreport.com

Related CompaniesThe Ellis Martin Report
American Pacific Borate and Lithium Ltd