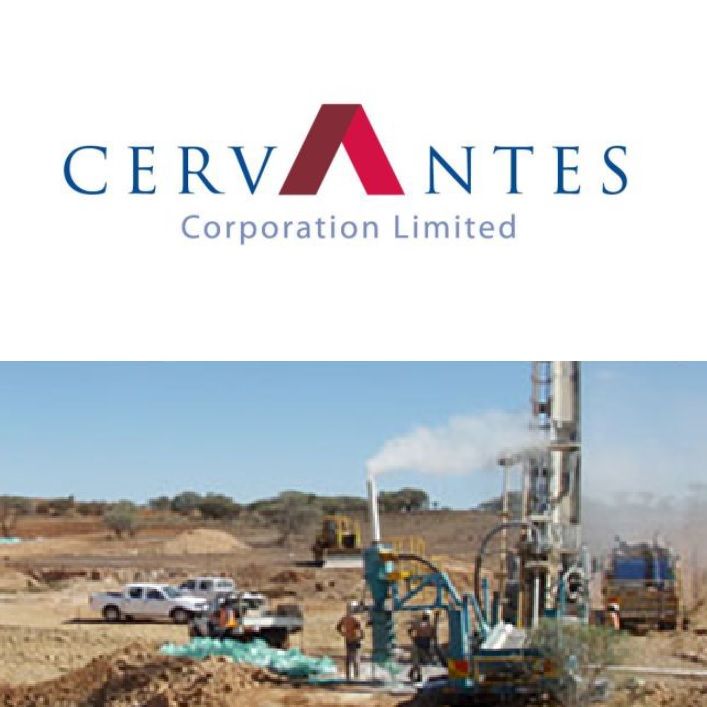 Capital Raising and Appendix 3B
Perth, April 10, 2018 AEST (ABN Newswire) - Cervantes Corporation Limited (

ASX:CVS
) (Cervantes) or ( the Company) is pleased to advise that as a result of the recent shareholders meeting and approval of additional capital raising facilities, the Company has placed all of the available shares and attaching options.
40,199,593 fully paid shares together with 13,399,864 (one for three) free attaching options were placed to professional investors under ASX listing Rule 7.1 to raise $281,397. This will require a further shareholders meeting to refresh this facility for future funds if and when required.
In addition, and as a result of the enthusiasm of a number of investors, the full 50,000,000 fully paid shares with 25,000,000 (one for two) free attaching options approved at the recent shareholders meeting were placed to professional investors under ASX Listing Rule 7.1 to raise $500,000. Further calls and communications were received, but the Company was unable to accommodate these applications until the 15% facility revised calculations come into effect after the current shares are issued.
Cervantes would once again like to thank the ongoing support of the local Chinese community and existing shareholders and clients of New York Securities Pty Ltd (AFSL 317392) in completing these placements.
Cervantes can now comfortably move forward knowing that all current exploration and drilling commitments can be met, to allow the Company to further evaluate and develop all of its projects, as well as meet other commitments and working capital requirements.
Your Directors look forward to making further ongoing positive announcements in the near future as news from the exploration programs and corporate activity develops.
Further details regarding the placements and terms of the options are set out in the accompanying Appendix 3B (see link below).
To view Appendix 3B, please visit:
http://abnnewswire.net/lnk/9V3T45CN
About Cervantes Corporation Limited

Cervantes Corporation Limited (ASX:CVS) is an emerging gold explorer and aspiring gold miner. It has built up a portfolio of gold properties in well-known and historically producing gold districts with a strategy to apply novel exploration and development thinking. Cervantes has identified opportunities in those districts that were overlooked by previous explorers. The company is committed to maximizing shareholder value through the development of those opportunities.

Collin Vost
Chairman
T: +61-8-6436-2300
E: cvost@cervantescorp.com.au
Related CompaniesCervantes Corporation Limited