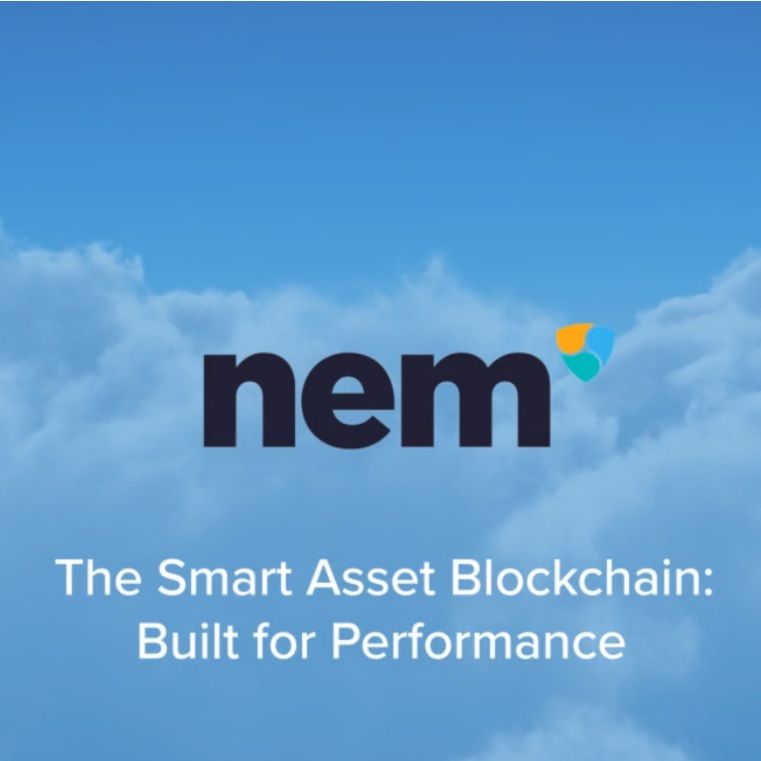 Binance Lists NEM (CRYPTO:XEM)
Hong Kong, Mar 22, 2018 AEST (ABN Newswire) - Cryptocurrency Exchange Binance.com (

CRYPTO:BNB
) advise that XEM/BNB (

CRYPTO:XEM
), XEM/BTC and XEM/ETH trading pairs are now available on Binance for trading. You can start depositing and trading XEM now.
NEM is the world's first Smart Asset blockchain. Built from the ground up for enterprise-grade performance, NEM's blockchain technology delivers a world class platform for management of almost any kind of asset: currencies, supply chains, notarizations, ownership records and more. NEM'S power is exposed through a straightforward and secure developer interface so that you can deploy your blockchain solution in record time. Whether you are building the next best mobile app or bringing blockchain into your existing business infrastructure, NEM makes blockchain work for you.
NEM's Smart Asset system allows anyone to completely customize how they use the NEM blockchain, with a robust set of features including domain-like namespaces and full on-blockchain Multi-signature control. Any application can access these features through NEM's simple API allowing easy integration within mobile apps, existing business infrastructure or contract logic. The NEM public blockchain provides an open and self-scaling platform for developers.
Max Supply: 8,999,999,999 XEM
Circulating Supply: 8,999,999,999 XEM
To view the Whitepaper, please visit:
http://abnnewswire.net/lnk/3YTT7I16
About Binance

Binance (CRYPTO:BNB) is a cryptocurrency exchange with a focus on the Chinese market and other Chinese coins. Currently, it supports English and Chinese users. The Binance token (BNB) was created during the ICO event to fund the development of the Binance exchange.
Binance is capable of processing 1.4 mil orders/second, has multi-language support and has all the major coins available – BTC, ETH, LTC, BNB etc. Trading fee is 0.1%.
Binance Mission: Commit to offer the professional, secure and transparent one-stop service to users in digital currency industry.
Binance Scale: Binance has over millions registered users from over 200 countries and regions.
Binance official website:
http://www.binance.com
About NEM

NEM (CRYPTO:XEM), in its most basic form, is a crypto currency that is built on block chain technology. The NEM block chain is an improvement on existing block chain technologies. It integrates concepts from other cryptocurrencies (e.g. Bitcoin) and academic research in network theory.
NEM's vision is to be the foundation of a vibrant crypto currency ecosystem that emphasizes security and trustless computing. NEM was launched with built-in support for multisig transactions and encrypted messages. Additionally, the peer-to-peer (P2P) NEM network implements a modified version of Eigentrust++ to identify and minimize the impact of malicious nodes.
NEM is evolving and this is just the beginning. Stay tuned for more things to come.
Related CompaniesNEM



Binance



View in Other Languages (5943)