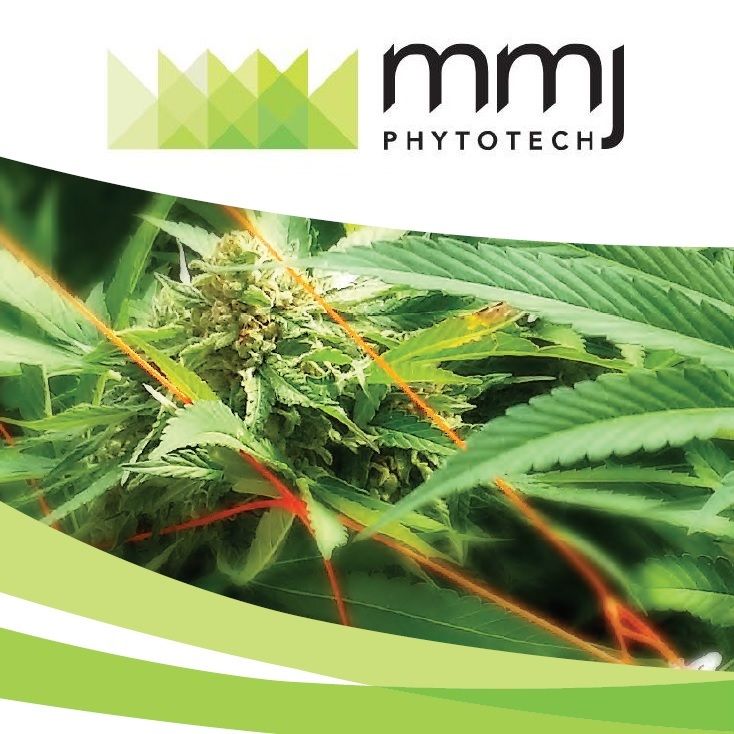 Investor Presentation
Perth, Feb 27, 2018 AEST (ABN Newswire) - MMJ PhytoTech Limited (

ASX:MMJ
) ("MMJ" or "the Company") is pleased to attach an investor presentation and speaker notes to be presented by the Company's Chief Executive Officer Jason Conroy today in Sydney at the Finance News Network Investor Event.
Speaker Notes
Good morning.
My name is Jason Conroy and I am, as of yesterday, the new CEO of MMJ.
As we announced on 19 February, I have replaced Andreas Gedeon who has retired as CEO and Managing Director to devote his time and energy to growing Harvest One, which is currently MMJ's largest investment.
I am new to the cannabis sector.
My most recent experience was as CFO of an ASX100 group where I managed a portfolio of energy infrastructure companies for nine years.
As part of that role I was responsible for M&A, recapitalisations and restructuring which led to the group being acquired at an attractive valuation.
So I definitely bring a new perspective and set of skills to managing and building MMJ's portfolio of investments.
With this fresh set of eyes I am very excited to lead MMJ into the next phase of its growth.
So turning now to the presentation and we start on slide 2.
Slide 2: Investment Strategy
MMJ's investment strategy is clear.
We are focused on building a diversified portfolio of cannabis sector investments.
MMJ owns a portfolio of five investments and we see scope to further grow and develop this portfolio over the next few years.
We differentiate ourselves from a number of other ASX listed entities in the sector by focusing our attention on Canada.
Why? Because Canada is expected to legalise its recreational market in mid to late this year, opening up a potential multi billion-dollar market opportunity for companies like those in MMJ's portfolio.
Similar to a private equity investor, we will take an active management approach to exiting, merging or diluting ownership positions where it adds value for our shareholders.
Our future focus is to create opportunities for MMJ's shareholders to benefit from our due diligence and participate in the growth of a diversified group of privately held minority investments.
My background and experience, complemented by the corporate finance and legal experience of MMJ's board, positions us well to capture, manage and optimise future investment opportunities.
Slide 3: Current Investment Portfolio
MMJ's investment portfolio is summarised on slide 3.
Our investments are diversified across the cannabis value chain.
The core investment in our portfolio is Harvest One, a TSX-V listed company in which MMJ holds over 53 million shares representing a significant minority shareholding of around 34%.
With recent capital raisings, Harvest One has a cash balance of around C$80 million to fund its growth initiatives with a focus on expanding its cannabis production facilities.
MMJ is satisfied with the level of its investment in Harvest One and expects its shareholding to be progressively diluted as Harvest One raises capital in the future to fund growth initiatives and as various convertible instruments are exchanged for ordinary shares.
WeedMe and Dosecann are MMJ's most recent investments, with each focused on the Canadian market.
With WeedMe we are aiming to replicate the business model and success of Harvest One.
With Dosecann we are backing an experienced management team that is focusing on extraction facilities and on developing new products.
I aim to present and discuss the outlook of MMJ's investments in more detail once I have met each of the management teams in the next few months.
Slide 4: Canadian Market Opportunity
I am now on slide 4.
As I have already mentioned, we see Canada as a very attractive market for MMJ's investments.
Canada is expected to be the largest federal jurisdiction in the world to legalise cannabis consumption.
The total legalised market opportunity is estimated by Deloitte to exceed $20 billion.
Moving to slide 5.
Slide 5: Canadian Licensed Producers
In my opinion, one of the most fascinating and exciting developments is the level of Canadian public market investor interest in the sector and the emergence of consolidation by the larger players.
Looking at the table, on a comparable basis we see significant upside from our investment in Harvest One as it moves to deliver its funded capacity.
Slide 6: Contact Details
That concludes my presentation and I thank you for your attention and interest in MMJ.
To view the presentation, please visit:
http://abnnewswire.net/lnk/5PH8ZR91
About MMJ Group Holdings Ltd

MMJ Group Holdings Ltd (ASX:MMJ) is a global cannabis investment company. MMJ owns a portfolio of minority investments and aims to invest across the full range of emerging cannabis-related sectors including healthcare, technology, infrastructure, logistics, processing, cultivation, equipment and retail. For MMJ's latest investor presentation and news, please visit: http://www.mmjphytotech.com.au/investors/
Investor and Media Enquiries:
Jason Conroy
Chief Executive Officer
T: +61-2-8098-0819
E: info@mmjgh.com.au
Related CompaniesMMJ Group Holdings Ltd