Outlook for Caula graphite project continues to grow with increased recoveries of large to super jumbo flake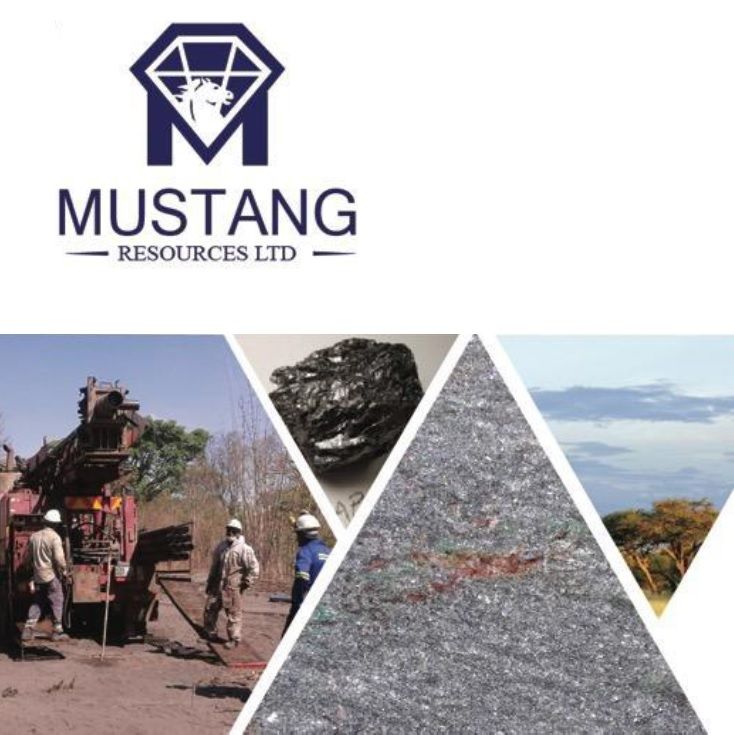 Caula Graphite Project Metallurgical Results Improved
Sydney, Dec 13, 2017 AEST (ABN Newswire) - Mustang Resources Ltd (

ASX:MUS
) is pleased to announce that further metallurgical testwork on Oxide and Fresh samples taken from its 80% owned Caula Project (Licence 6678L) has provided more firm evidence of the quality of the mineralisation.
- Latest results further highlight the strengths of Caula, which is one of the world's highest grade graphite deposits with an Inferred Mineral Resource grade of 13% TGC (at 6% cut-off)
Key Points
- Proportion of Large to Super Jumbo flake ( >180 micronm or +80 mesh) increased from 38% to 44% on oxide sample
- Potential premium-priced Super Jumbo flake streams quantified on both oxide and fresh samples
- Simplified single stream flowsheet now demonstrated for both oxide and fresh samples
- Fresh sample amorphous (<75 micronm) concentrate TGC grade improved from 85% to >96%
- Additional testwork provided extra data required for scoping study
- Tests were conducted using a simple, conventional flowsheet processing samples with ~13% TGC head grade
- Previous diamond drilling at Caula has returned outstanding results with intersection grades of up to 26% Total Graphitic Carbon (TGC)
- Results demonstrate Caula's potential to be a low-cost supplier to the expandable graphite and lithium ion battery industries
The testwork produced an improved flake distribution on the Oxide material, quantified the proportion of high revenue Super Jumbo (>500 micronm) flake and improved the amorphous (<75 micronm) grade from both Oxide and Fresh samples.
The Caula Project is located along strike from Syrah Resources' (

ASX:SYR
) world-class Balama graphite project in Mozambique.
These results are based on additional testwork (on both Oxide and Fresh samples) managed by Wave International Pty Ltd (Wave) and Independent Metallurgical Operations Pty Ltd (IMO), and conducted at the Metallurgy Pty Ltd laboratory. The testwork was aimed at providing additional information to enhance the upcoming scoping study. Samples were compiled from quarter diamond drill core samples collected during the recent (2016) resource drilling campaign from Mustang's Caula graphite deposit.
The same, simplified testwork flowsheet has now been utilised on both the Oxide and Fresh samples comprised an initial coarse grind to 0.71mm, deslime stage (by-passed on Fresh), three- stage rougher flotation followed by three intermediate re-grind stages and five cleaner flotation stages.
Whilst optimum recoveries were achieved from the initial testwork (Oxide Sample TGC = 87% and Fresh Sample TGC = 96%), TGC recoveries are expected to improve during future testwork phases through further flowsheet optimisation and recycling of intermediate tailings streams during locked cycle testing. Current testwork was all carried out under open circuit conditions with above recoveries excluding graphite from intermediate tailings streams.
Improvements in both flake distribution and concentrate TGC grades were achieved from the second round of tests on the Oxide ore, with the cumulative proportion of >180 micronm or +80 mesh material recovered improving from 38% to 44%.
The proportion of potential high revenue Super Jumbo flakes (+500 micronm) was quantified and a premium saleable amorphous product (96%) produced on the Fresh sample. Concentrate grades and size distributions to be utilised in the scoping study are presented in Table 1 (see link below).
Mustang Interim Executive Chairman Ian Daymond said the latest results confirmed that Caula was a Tier 1 graphite project.
"These results are outstanding and will help underpin the impending scoping study," Mr Daymond said.
"This minimal extra testwork conducted improves the Oxide sample flake distribution, confirms the initial data within experimental limitations, provides the additional data on the higher value Super Jumbo Flake (+500 micronm) stream and confirms a premium saleable amorphous (-75 micronm) product can be produced from both Oxide and Fresh samples." Mr Daymond said.
"Every round of work at Caula provides more evidence of the project's potential to become a low-cost graphite supplier to the fast-growing lithium battery and expandable graphite industries."
The head grades of the composite samples, which are representative of the zones in which they were drilled, are well above the average grades of other premium flake deposits in the East Africa region which puts the Caula Project in a unique position of hosting both high grade, shallow graphite as well as exceptional flake size distribution, recoveries and concentrate grades.
The head grades for the samples are:
- Oxide Sample Head Grade = 12.7% TGC
- Fresh Sample Head Grade = 13.3% TGC
Oxide and Fresh samples were formed from the holes and intervals shown in Table 2 (see link below).
All TGC concentrate assays quoted were determined using the double LOI method or ELTRA total combustion furnace. All TGC calculated head assays from combined metallurgical test products were within experimental limitations of the assayed head grade.
Mustang greatly welcomes the prospect of developing a low-cost high-grade graphite product. The high head-grade and simplified flowsheet bode well for the upcoming scoping study as this indicates that a smaller process plant (with lower Capex) will be required to generate a similar final product output compared to that generated from other lower grade deposits in the region.
Table 3 (see link below) highlights the advantages of the Caula Project against other East African peers. To have the deposit located in the mining friendly country of Mozambique improves the prospect of developing this deposit into a mining operation.
JORC Mineral Resource & Scoping Study Update
Mustang has recently completed its maiden JORC Mineral Resource estimate for the Caula Graphite Project, which it released on 6 November 2017 (Maiden Inferred Mineral Resource Estimate Completed For Caula Graphite Project).
An additional drilling program is currently underway with the intention of expanding the quality and quantity of the Mineral Resource inventory before the commencement of a scoping study for the project to be prepared by Wave in collaboration with IMO. Wave is a highly experienced resource development consultant working extensively in the battery storage sector across commodities such as lithium, graphite, cobalt and vanadium, and with specific expertise in the development and delivery of projects throughout Africa. IMO is a specialist metallurgical consultant with significant processing experience and expertise in graphite, having developed graphite flowsheets for numerous other African graphite projects.
To view tables, please visit:
http://abnnewswire.net/lnk/2LNEO44Y
About New Energy Minerals Ltd

New Energy Minerals Ltd (ASX:NXE) (FRA:GGY) is an ASX listed company focused on the mining and exploration of Vanadium and Graphite – two commodities critical for the 'New Energy Market'.
The Company is currently fast tracking its world-class Caula Vanadium-Graphite project in Northern Mozambique, located along strike from the Syrah Resources Ltd (ASX:SYR) Balama Project, with first cash flows targeted for H2 of 2019 from trial mining operations. New Energy Minerals' Caula project hosts a JORC (Measured) vanadium-graphite resource of 22 Mt @ 0.37% V2O5 (0.2% cut-off) and 13.4% TGC (8% cut-off) for 81,600 tonnes of vanadium pentoxide (180 million pounds) and 2.93 Mt of contained graphite.
New Energy minerals has a highly experienced Board of Directors, management, finance, exploration and geological team, with a 15-year track record of investment and successful project development in Mozambique and the Africa region. The Company aims to become a major provider of vanadium and graphite, both key components used in battery production.
Media & Investor Relations:
Paul Armstrong
E: paul@readcorporate.com.au
T: +61-8-9388-1474
Related CompaniesSyrah Resources Ltd






New Energy Minerals Ltd